---
NEWSROOM
BMB STEEL - JOB FAIR 2021 IN HO CHI MINH CITY UNIVERSITY OF TECHNOLOGY - VNU HCMC
The Career Fair of Civil Engineering Faculty of the Ho Chi Minh City University of Technology - VNU HCMC is annually held in April and November. It coincides with the graduation ceremony of the HCMUT. This is the best place for corporations to easily approach intelligent students studying at the Faculty of Civil Engineering. In addition, there are many exciting activities here for participants to efficiently connect with businesses and learn more about the labor market after graduation.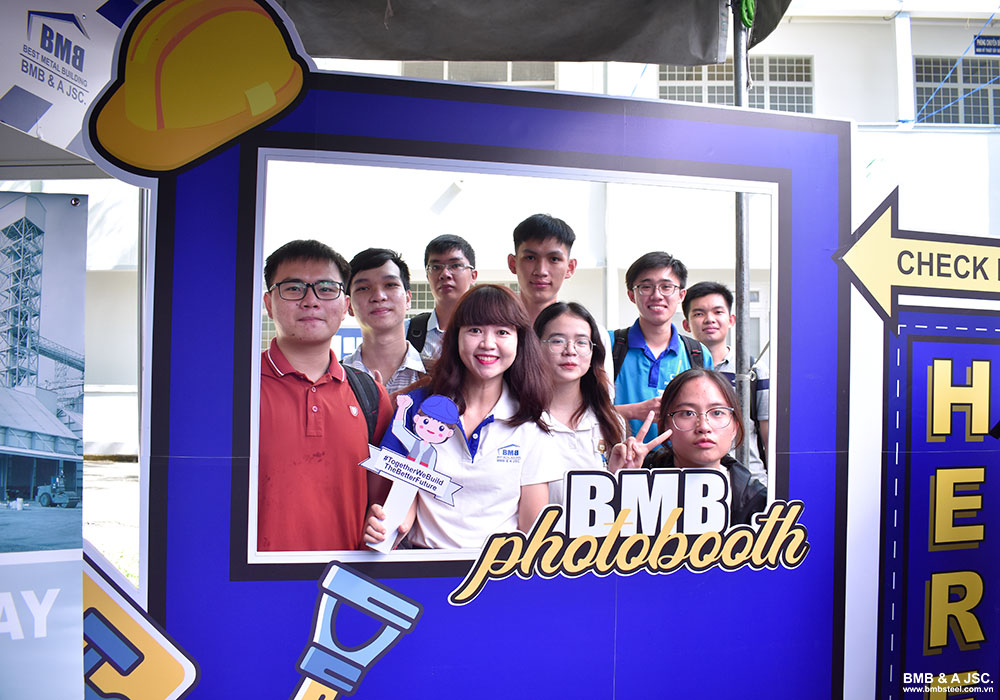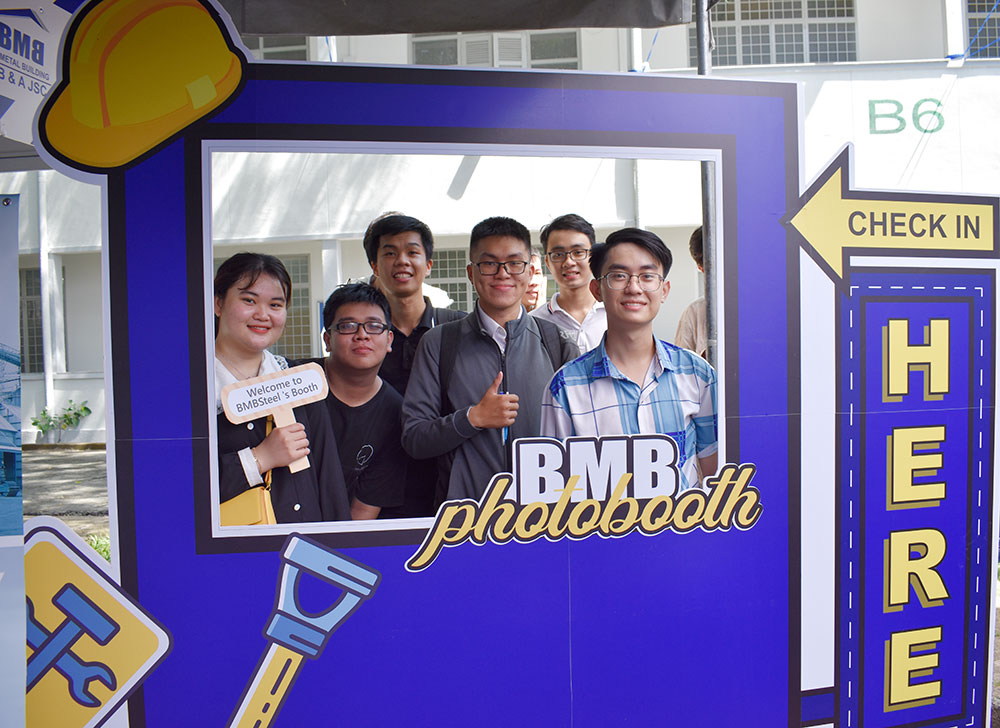 Continuing the traditional quote of "Together We build the better future", BMB Steel cooperated with the Faculty of Civil Engineering - HCMUT, organized inspiring activities for students whose passion for construction engineering. We have created advantaged conditions for all of you guys to exchange job opportunities from vacancies of the BMB family.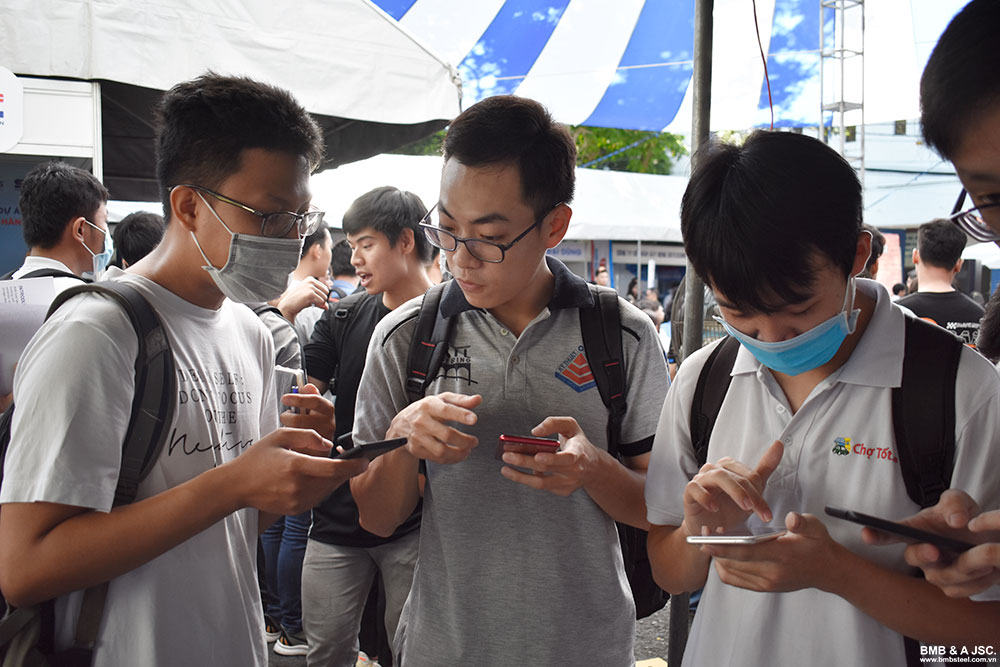 As discussed, Ms. Hoang Anh, who has worked for many years at BMB Steel, said that the Faculty of Civil Engineering - HCMUT students were brilliant human resources and became the generation of excellent employees at BMB Steel every year. Besides, they also have a traditional fondness for learning and ready to face all challenges when studying at their university. We were hoping you all could become a crew of capable BMB staff and engineers in the future, as shared by Ms. Anh.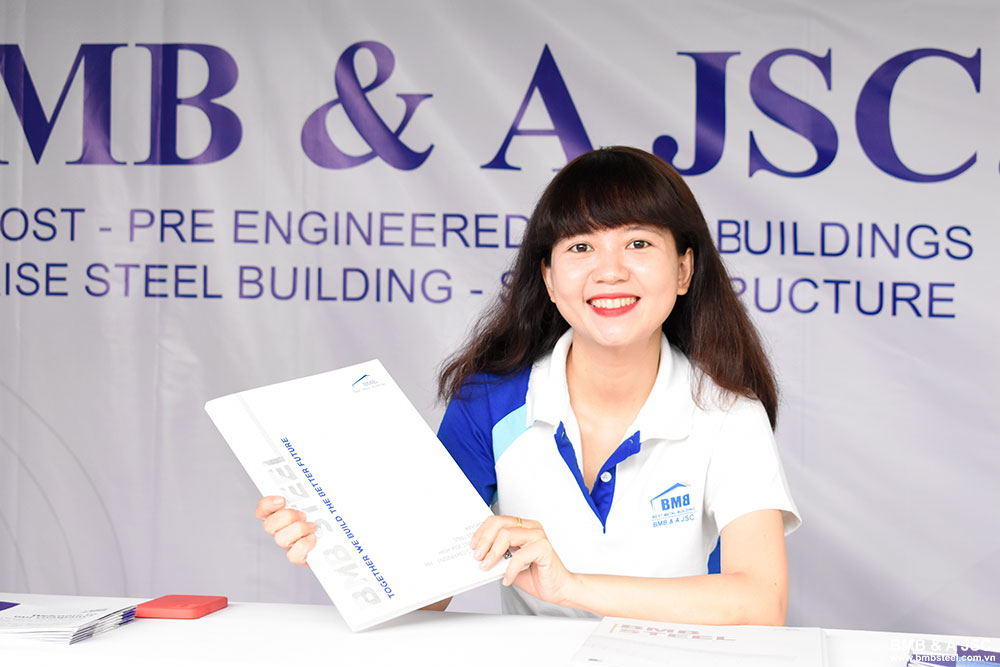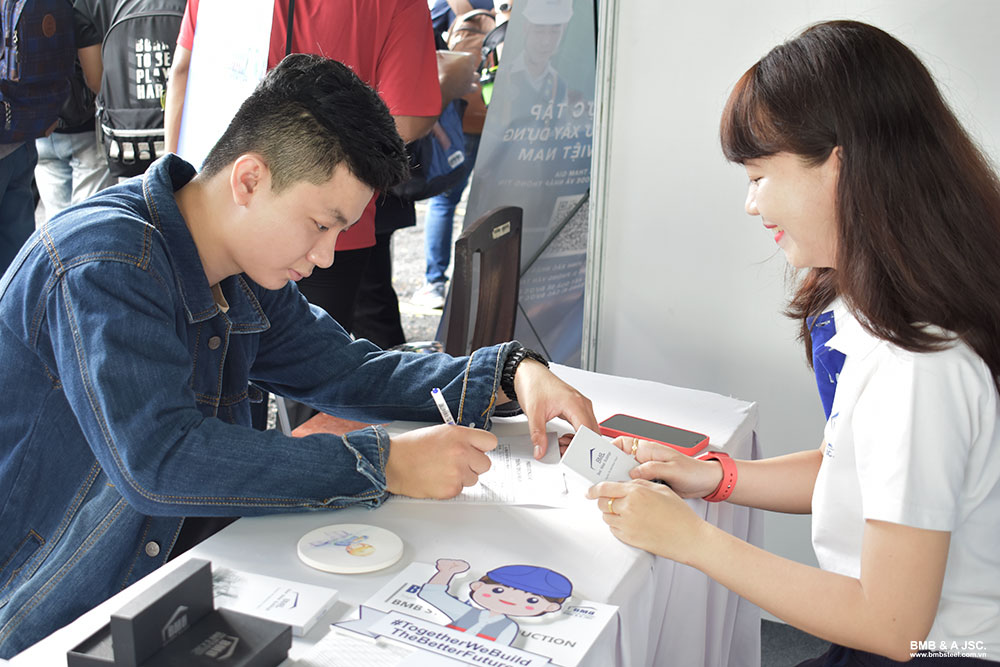 Job Fair 2021 is a great environment to help students have many meaningful activities with BMB Steel. The HCMUT students had the chance to learn and discuss with Ms. Hoang Anh, an experienced HR, to understand the jobs at BMB better. In addition, activities to connect businesses with exceptional students, such as taking pictures with BMB stickers to receive worthy gifts from the company such as notebooks, USB, etc., and creating a crowded and bustling atmosphere when participating in beneficial activities from BMB Steel.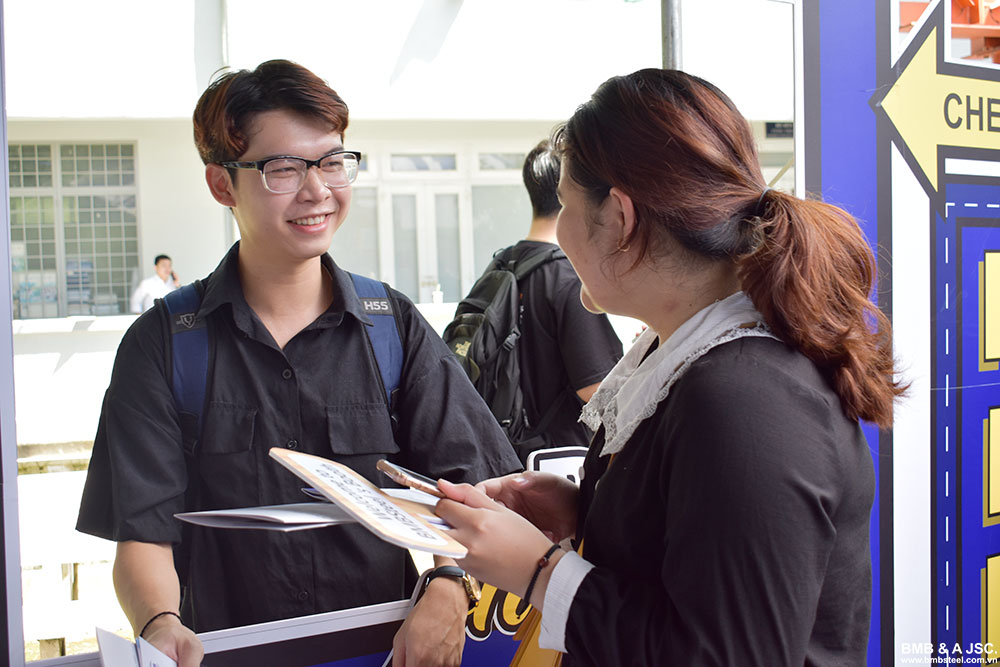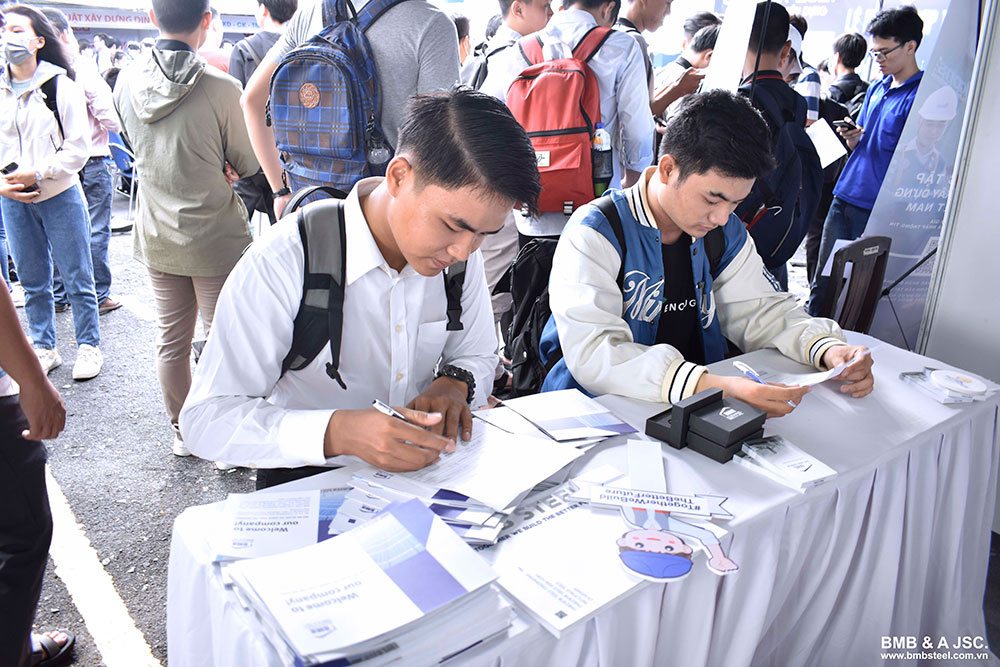 BMB Steel always creates the best conditions to support talented students from the Ho Chi Minh City University of Technology and construction students in Vietnam. We are proud to be one of the Pre-Engineered Steel Buildings companies with a solid technical background in construction methods over the years.
LATEST BLOGS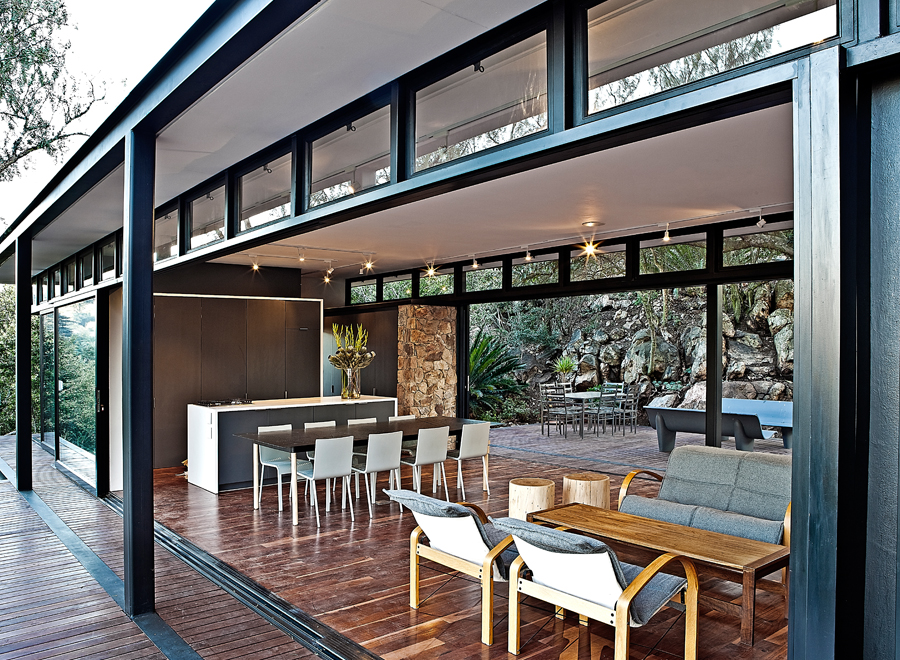 Xây dựng nhà tiền chế 70m2 để tiết kiệm được chi phí và đáp ứng đủ diện tích đất ở là những điều cần thiết mà trong thời buổi hiện nay nhiều người mong muốn. Vậy cần những gì để có thể xây nhà tiền chế 70m2
1 day ago
---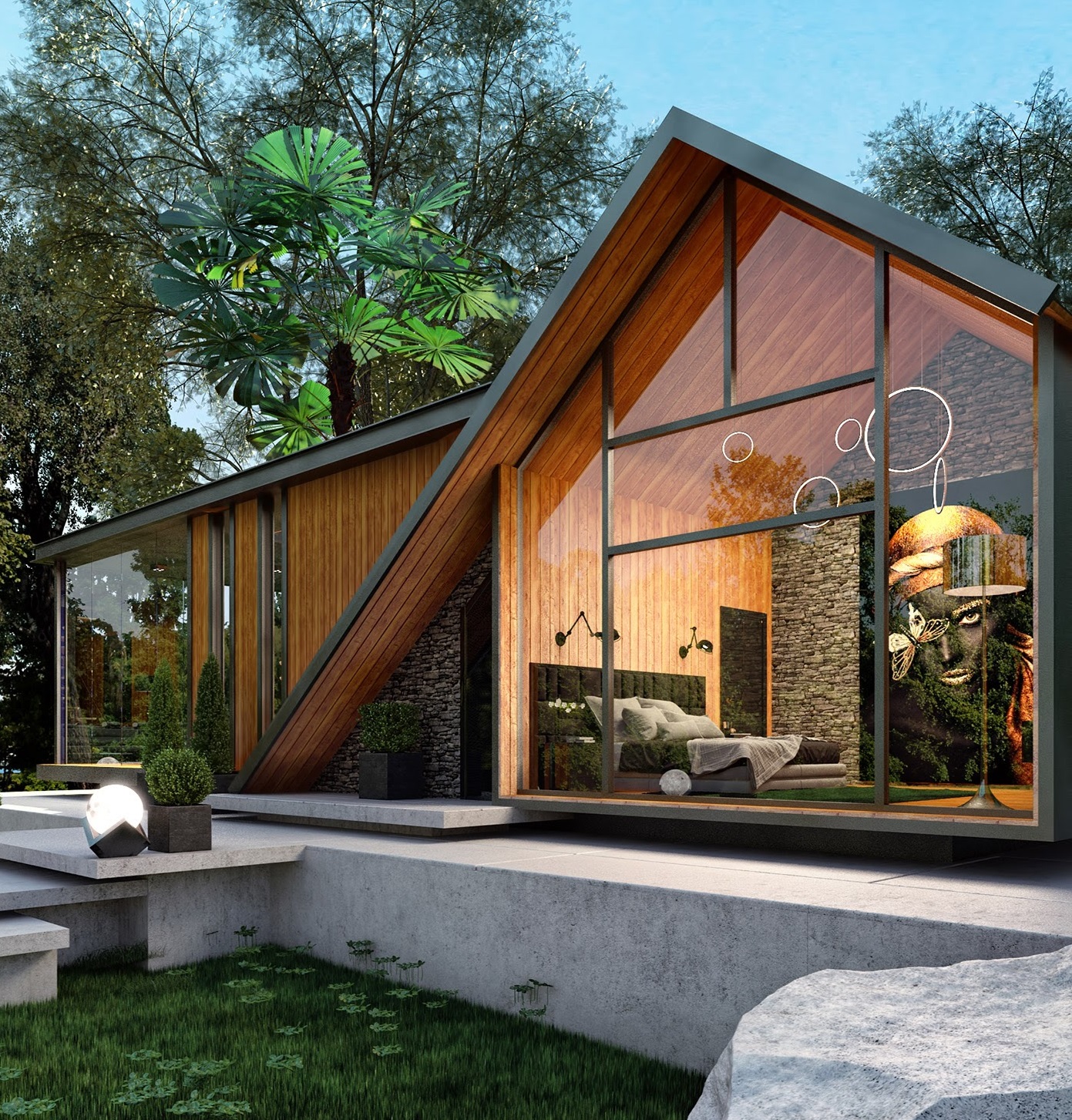 Nhà tiền chế 50m2 là kiểu nhà được ưa chuộng thiết kế hiện nay. Với tính ứng dụng được tại các khu vực nhà phố hay những khu đất hạn chế, kiểu nhà này góp phần giải quyết các vấn đề nhà đất hiện nay.
2 days ago
---