---
NEWSROOM
Things to keep in mind before building pre-engineered buildings
For the time being, simplicity and leanness are always at the forefront of every product, and construction is no exception. If in the past people chose to build mainly with reinforced concrete, now, building pre-engineered buildings have become a trend. Let's learn about the characteristics of pre-engineered buildings and the notes when building this kind of construction!
1. Overview of pre-engineered building
Prefabricated buildings (also known as pre-engineered steel buildings) are structural buildings mainly from pre-engineered steel. The steel components that make up the building will be processed at the factory and brought to the construction site to be reassembled according to the given design.
Basically, prefabricated buildings are divided into 4 main types:
Industrial pre-engineered building

: including warehouses, production workshops, industrial houses, etc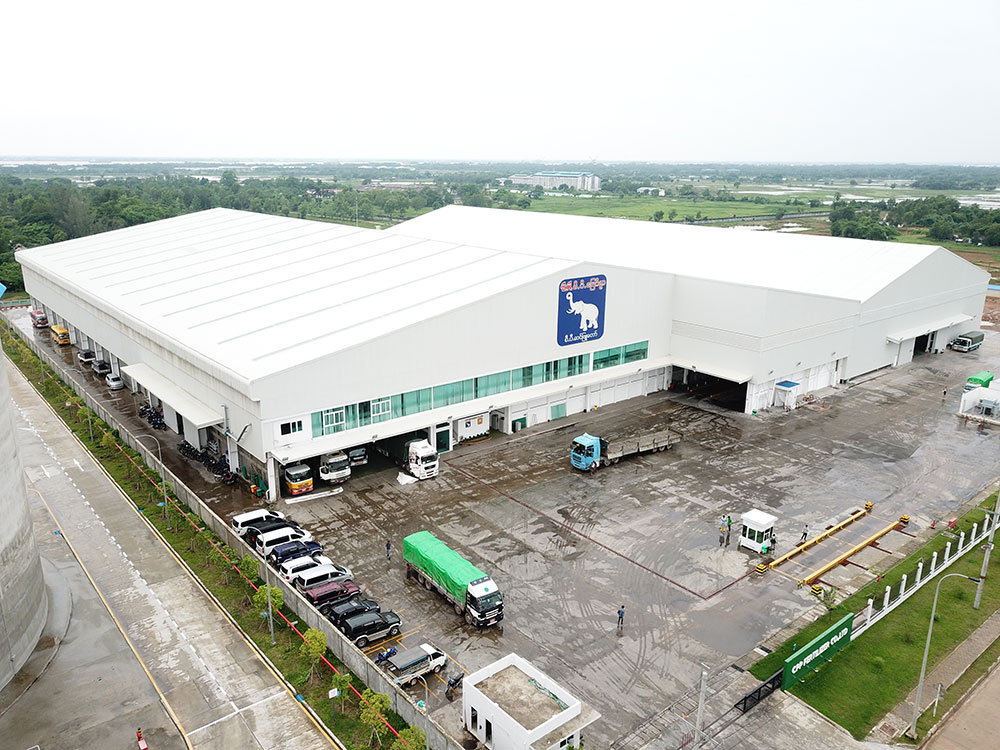 Commercial pre-engineered building

: including works such as commercial centers, supermarkets, convenience stores, showrooms, etc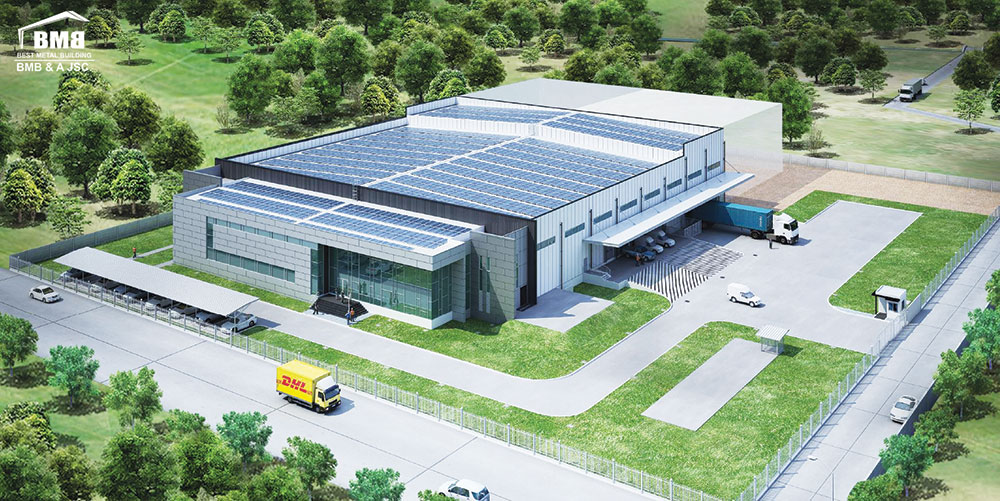 Manufacturing pre-engineered building

: type of building used in places such as factories, warehouses, steel mill towers, etc.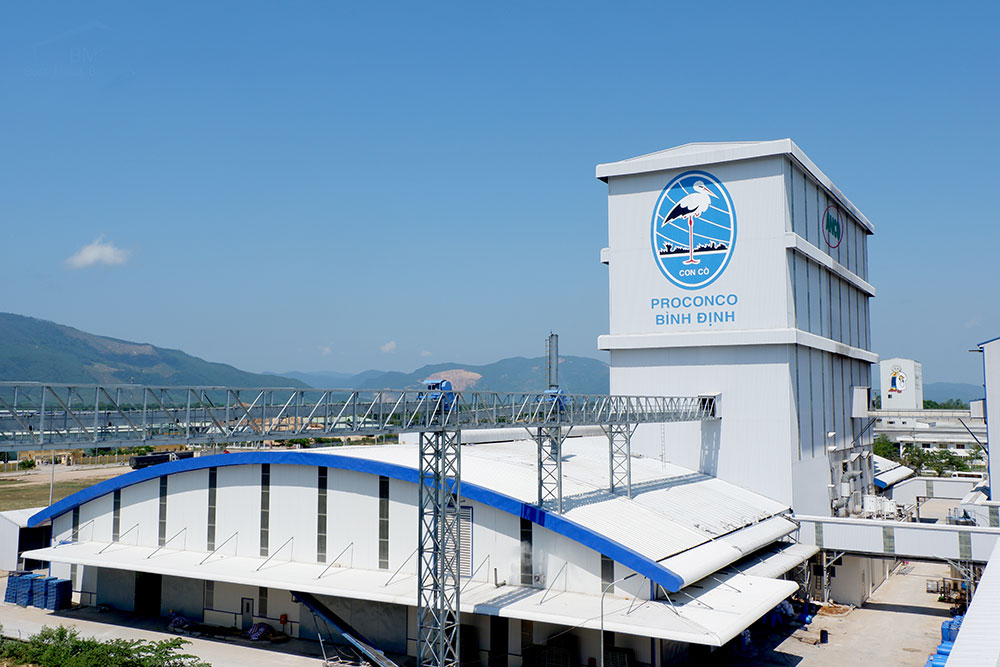 2. Some advantages of pre-engineered buildings
Here are some significant advantages of pre-engineered steel building construction:
Low construction cost

: Steel structures are cheaper. They are pre-fabricated and then brought to the construction site and installed. Using steel structures saves auxiliary materials during construction, and businesses do not have to pay a lot of money for the construction of reinforced concrete columns and beams. Therefore, the cost of building pre-engineered steel buildings will save 30% compared to building factories with reinforced concrete.

Good bearing capacity

: Using a steel frame helps to reduce the load for the whole building. Good formability (flexible, malleable, tensile, etc) of steel is also a factor that helps to increase bearing capacity and increase the life of the building. Besides, it completely uses a steel frame to build the factory model and contributes to reducing the load for the whole building.

Fast construction time

: All steel structures have been designed and prepared at the factory, then will be transported to the construction site for assembly. As a result, the construction progress will be accelerated. Steel structures are concentrated in factory production, so business owners can easily check the reputation of the product.

Flexible land use

: Thanks to the compact structure, the steel frame will take up less land space. In addition, prefabricated houses can also be built on soft land, giving businesses flexibility in choosing construction land.

Flexibility in upgrading

: The steel structures are linked together by bolts that can be easily disassembled, so it is convenient to expand the scale of the project later.
3. Some disadvantages to note of pre-engineered buildings
Although there are many advantages, pre-engineered buildings also have some disadvantages to note as follows:
The heat resistance of steel is quite poor

: Steel will change from a solid state to a plastic state at a temperature of 500 - 600℃. The fire resistance of pre-engineered steel buildings is worse than reinforced concrete construction.

Steel materials are susceptible to corrosion

: Vietnam is located in a hot and humid tropical monsoon climate that makes steel susceptible to corrosion leading to rust. However, we can overcome these problems by using galvanized steel material.
4. Main structure of pre-engineered buildings
A fundamental pre-engineered building will have the following structure:
Foundation structure system: Depending on geology and workload, businesses can choose a single foundation, raft foundation, or pile foundation.

Factory floor: It is usually poured with concrete under the base layer and compacted sand.

Frame system: it is a large steel frame, including columns and trusses.

Skylight and canopy roof.

Purlins and braces.

Covered corrugated iron roof.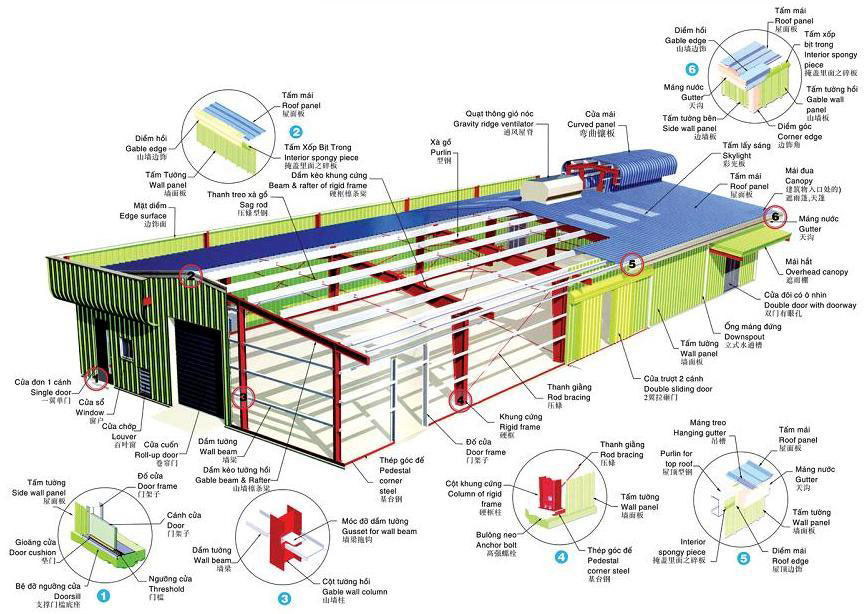 5. Steps to build a prefabricated house
The process of building pre-engineered buildings consists of 3 main stages as follows:
Design phase

: At this stage, architects will collect information about the work and design drawings of pre-engineered steel buildings. The set of drawings will include architectural drawings, structural drawings and electrical and plumbing drawings, etc

Processing stage

: Carrying out the production of steel structure at the factory.

Construction phase

: Steel structures are transported to the construction site and reassembled. After that, the contractor will take over and hand over the work.
Above is all the information related to pre-engineered buildings that we want to provide to our readers. Hope this information will help readers in building their own projects.