---
NEWSROOM
Top 10 typical and impressive Thai roof prefabricated houses
If you are looking for a beautiful Thai roof prefabricated house, this article may be helpful for you. Here are the top 10 most prominent Thai prefabricated roof models from BMB Steel for your reference. 
1. Luxurious Thai roof prefabricated house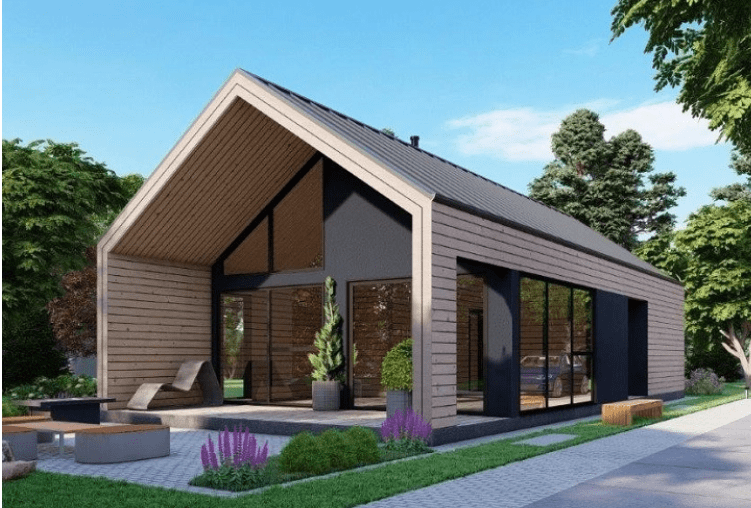 With the light brown color, the Thai roof design creates a simple but luxurious appearance for the house. Steel structures are applied to make a sturdy frame for the house. This tube house structure is not complicated but very comfortable, with a lot of space for use.
Price:  about 200 million VND
2. Gorgeous Thai roof prefabricated house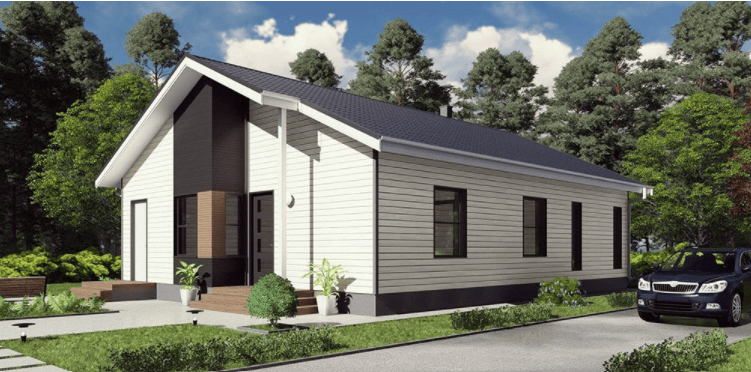 Although the villa-style is small, it is cost-saving with various usabilities. The exterior design is the white color of wall tiles, and the roof is covered with ash-gray tiles. The drainage system is also adequately installed, and the window frames are arranged along both sides of the house to get more light and air.
Price: about 150 million VND
3. Classic Thai roof prefabricated house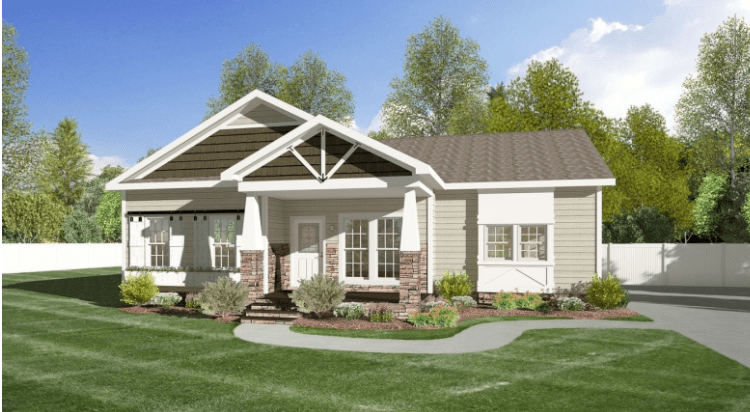 The prefabricated Thai roof house with traditional architecture is widely applied in constructions. Along with a three-room design and impressive frontage, the house is more attractive with white and gray colors. Besides, the concrete walls are covered with beautifully patterned bricks.
Price: about 200 million VND
4. Unique small prefabricated house 
The house becomes more beautiful and luxurious by using a unique prefabricated steel frame, and the outer layer is made from gray ceramic tiles. The small door frame and medium windows create a cozy feeling for the house.
Price: about 100 million VND
5. Impressive prefabricated steel frame house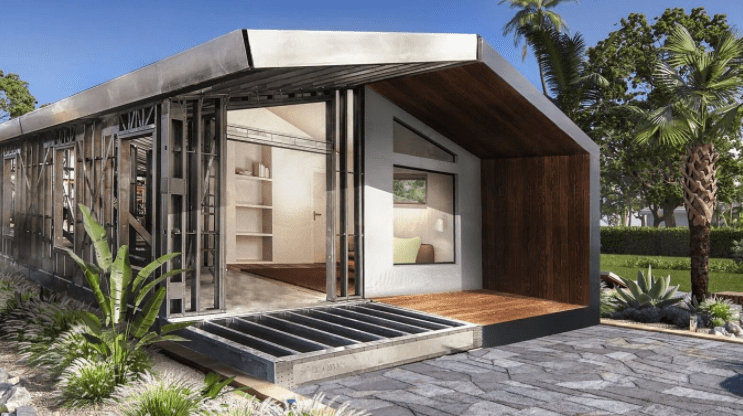 This unique architecture seems to be quite strange to some people. The entire frame structure of the house is made of pre-engineered steel. The house's internal walls are luxurious with wood paneling. Thus, this type of house is not only solid but also very comfortable for many families.
Price: about 150 million VND
6. Prefabricated steel frame tube house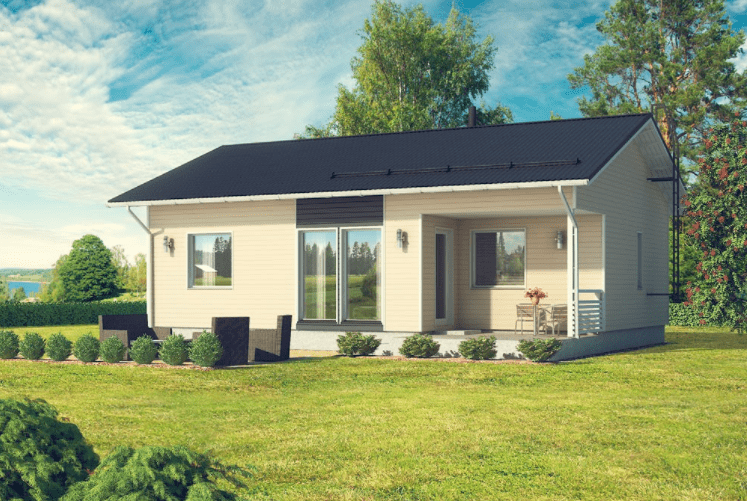 This prefabricated steel frame tube house has a small design, but it shows many special functions. The roof system has a drainage system to ensure safety. The structure of the tube house is straightforward. The color is bright beige, which is aesthetically pleasing.
Price: 70 million VND
7. Three-compartment pre-engineered steel house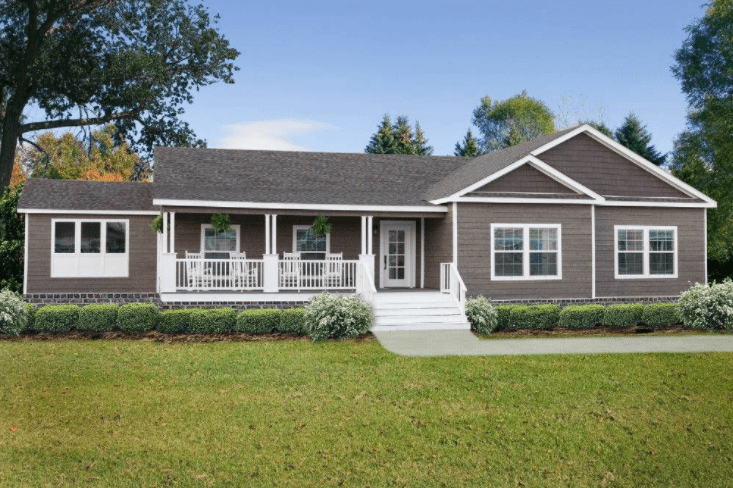 You will have a particular building if you choose a traditional Vietnamese three-compartment house. This type of building has a spacious and airy area with many windows and a simple roof design. The tiled roof makes the house more elegant and reduces the weather impacts such as rain, wind, noise, etc.
Price: about 200 million VND
8. Beautiful four-level Thai roof house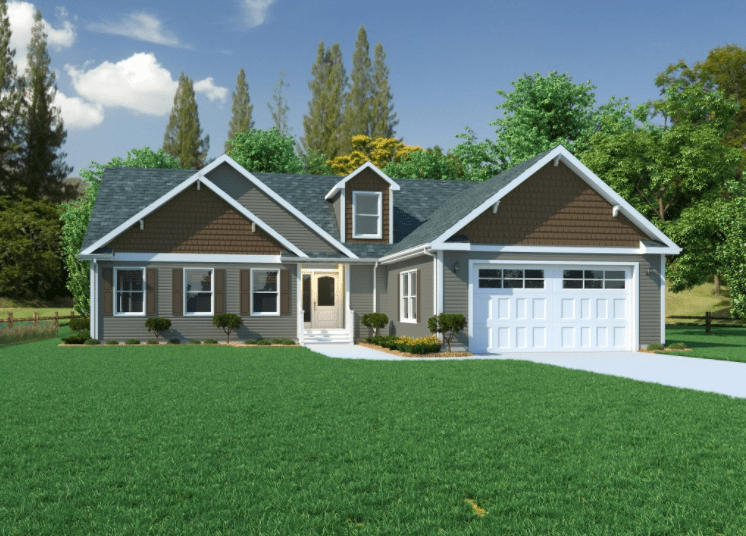 Here is a European design style that you can refer to. The small Thai roof villa has an impressive two-compartment structure. In addition, there is also a garage outside. The color of the house is gray, which is particularly luxurious.
Price: 250 million VND
9. Thai roof house with 3 compartments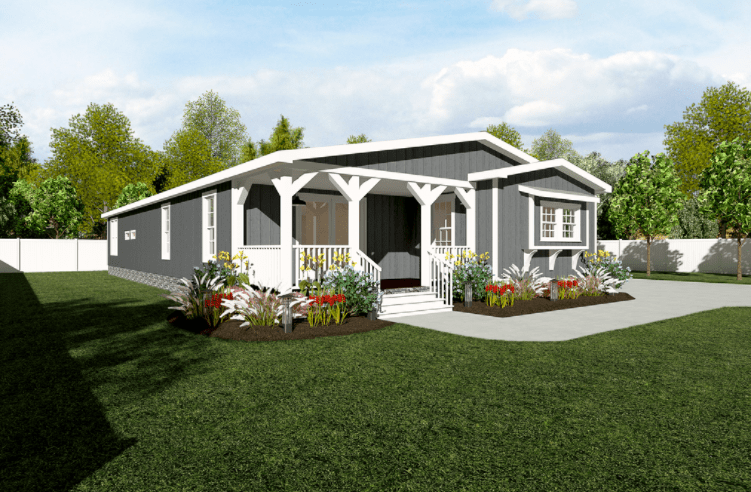 With a small area, this type of building still has sufficient space for your family. The steel frame is used as a pillar for the house, and it is painted white beautifully. The surrounding of the house is made from the concrete structure. The primary color is gray, an attractive color of all time.
Price: about 100 million VND
10. One-storey Thai roof house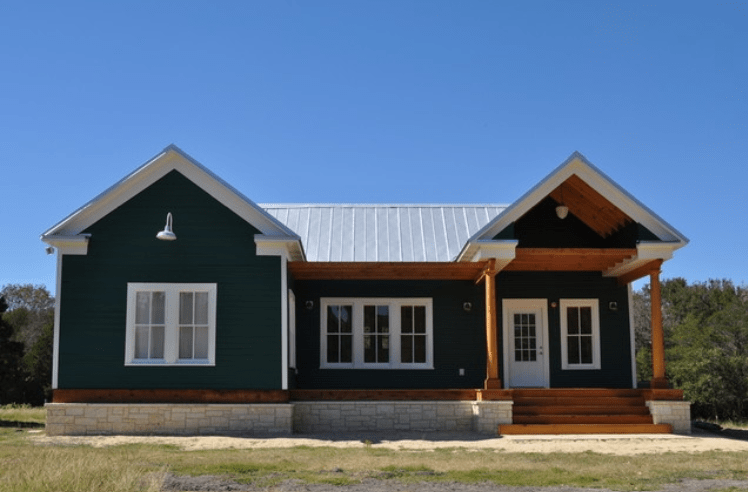 Last but not least, this beautiful cheap Thai roof prefabricated house has an awe-inspiring blue color. It has an exceptional traditional three-compartment design. In addition, there is a gorgeous Thai roof, which makes the room more spacious.
Price: about 200 million VND
Hopefully, with the information BMB Steel has suggested, you will have more ideas to build the most beautiful and impressive prefabricated house for your family.