---
NEWSROOM
Notes before construction and erection of steel structures
The trend of using steel structures in construction projects is gradually becoming prevalent. Some investment owners still do not truly understand the vital notes before constructing and erecting steel structures. Let's find out with BMB Steel in the article below.
1. What is steel structure construction?
Steel structure construction is a method used by many investment owners today to increase the lifespan of construction works.
Compared with other materials, steel structures bring better efficiency thanks to the properties contained in steel that help prevent the invasion of termites, creating solidity, safety, and stability against fluctuations from the outside.
2. 4 notes before constructing steel structure
2.1 Prepare full protective gear
Preparing sufficient equipment according to regulations in occupational safety is very significant to limit accidents. Protective gear depends on the characteristics of each part, but most protective gear consists of 7 main parts such as:
Reflective protective clothing

Strong helmet with safety belt

Cloth paper, tarp, or soft gloves

Equipment and tool bags

Safety goggles

Scaffold

Safety nets and lifebuoys
2.2 Pay attention to the weather
Before constructing steel structures, engineers and workers must carefully study the weather and regularly check the weather forecast.
Windy weather and heavy rain can make it difficult for workers to do construction at height, easily slip and fall, leading to unnecessary accidents or not use of machines such as cranes to transport material.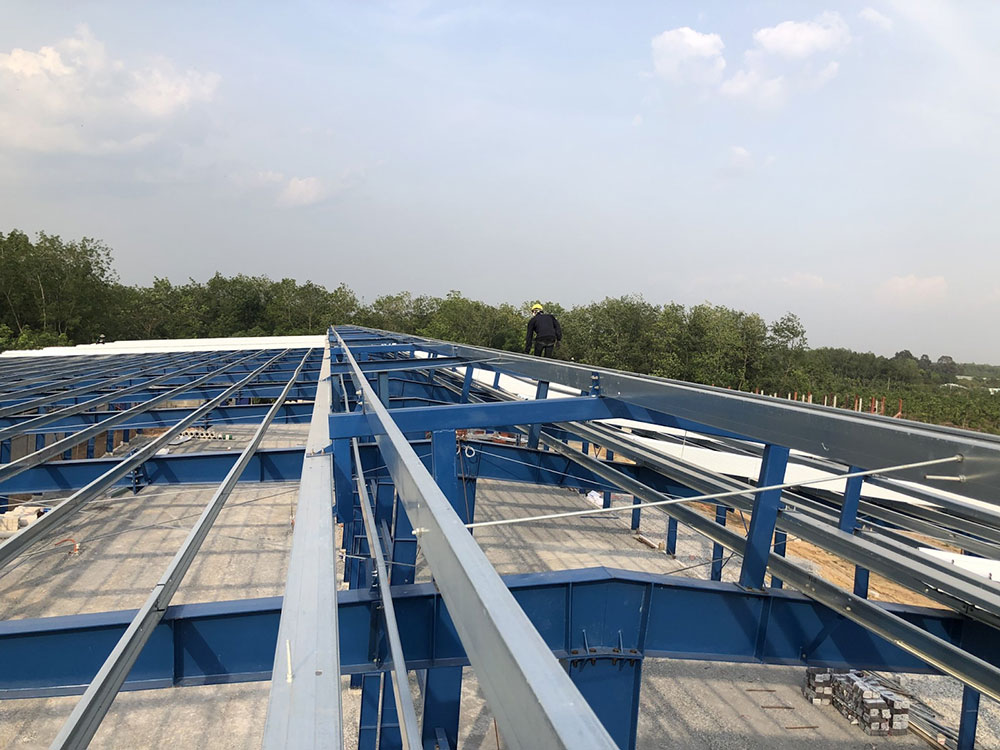 2.3 Inspection of equipment, materials, tools, and means of transport
Equipment, tools, materials, or means of transport must be checked for certificates of origin and origin before being assembled. Especially anchor bolts and structural bolts are used in connecting important components of steel frame buildings.
2.4 Consideration of building space
Vehicles and scaffolding are large and bulky, so the construction space needs to consider carefully. Therefore, to create the best moving conditions, investors or engineers need to ensure a large space, prioritizing construction of the concrete part of the foundation floor, walkways, and solid foundation.
Investment owners need to calculate the space so that there is enough space for vehicles to move between locations under the steel frame, such as stairs or walkways.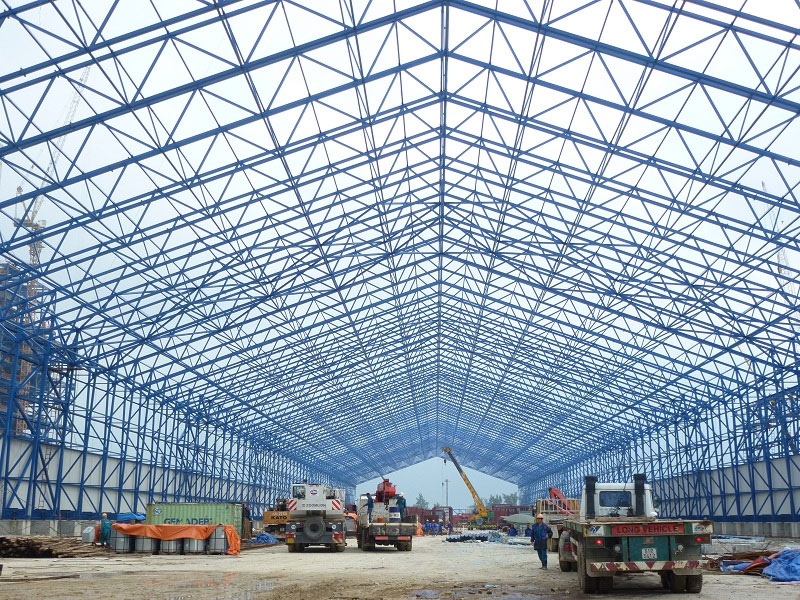 In case there is insufficient space, engineers can design temporary walkways with wooden trusses or long-span steel bridges.
If construction is at the height of more than 6m, workers must have a temporary floor made of closed planks. Making steel scaffolding or ladder trucks recommend to increase safety.
3. 5 notes while erecting steel structures
3.1 Make a sketch of the steel structure design
Making a steel structure design table requires smooth coordination between the designer and the contractor. This will optimize the construction plan, bring the construction work to match the customer's description, and achieve the best quality.
Businesses and designers must rely on the site's availability and fundamental design theories to be flexible in the sketchbook.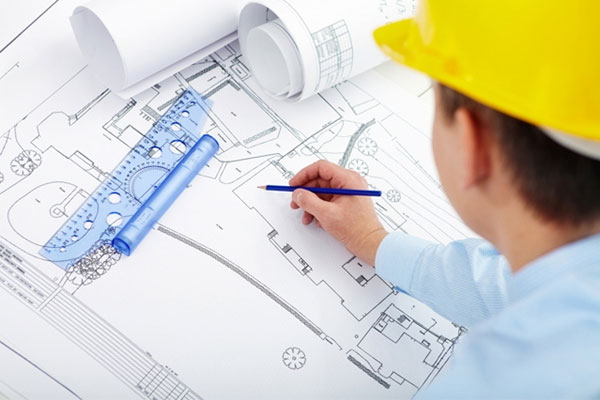 3.2 Supervision of steel structure installation
Many different construction teams can perform each stage, and it is necessary to appoint a representative in each team to supervise the entire installation and design process of steel structures to ensure the correct requirements and quality.
3.3 Note that when moving up and down the steel structure erection position
Dangerous actions such as climbing bare steel bars or walking on beams must pay attention to ensure safety. Therefore, contractors need to calculate and provide enough means of transporting materials and ensure workers' labor protection options.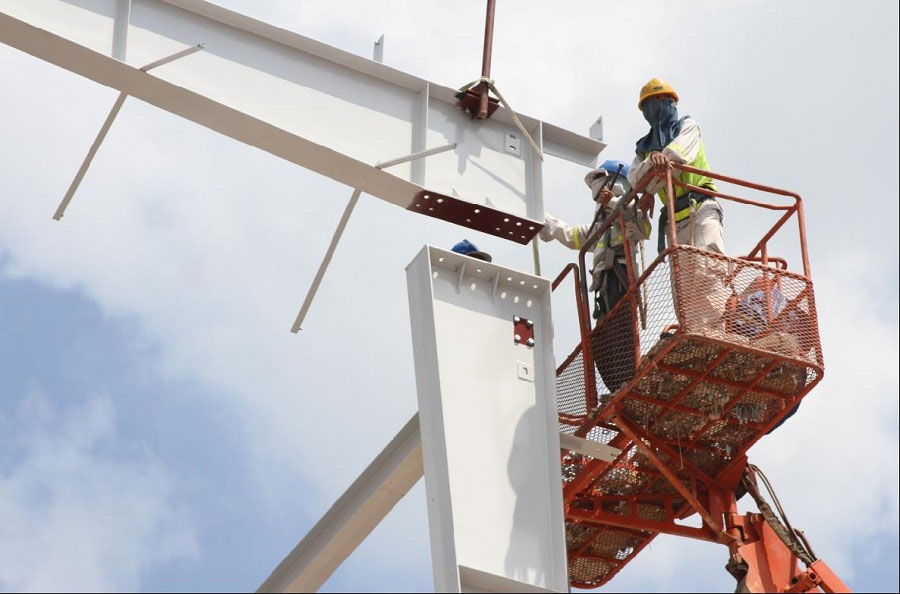 Usually, ladders need to be installed before the steel structure to aid in getting up and down. Ladders should be fastened to the steel frame to avoid danger to people standing on them.
3.4 Checking the column system, truss beam, and structural bolts
The system of columns and trusses is a fundamental foundation that needs to check for absolute certainty after installing the locking truss meticulously.
In addition, supervisors need to check and tighten bolts of 4.6/s and 8.8/s. The operator recommends using additional pads or shims to ensure adequate contact when the connection tightens.
3.5 Check the bearing of the main structure in the steel frame factory
The supervisor needs to check the bearing of the main structure of the pre-engineered steel factory. Checking the correct azimuth will make installation more accessible and more efficient.
Above are all the notes before the construction and installation of steel structures that BMB Steel wants to send to your business. Hopefully, with the above information, your business will have helpful knowledge to serve the need of your own construction project. If you have any questions, please contact us for assistance.