---
NEWSROOM
How to build a pre-engineered building with an optimal price?
By virtue of its reasonable investment price and high efficiency, a pre-engineered building is the choice of most families. So how to own a steel frame house at a low price? What factors affect the cost of building a steel frame house? To learn more about the features and functions of pre-engineered steel buildings, let's find out helpful information with BMB Steel in the article below.
1. Features of a pre-engineered building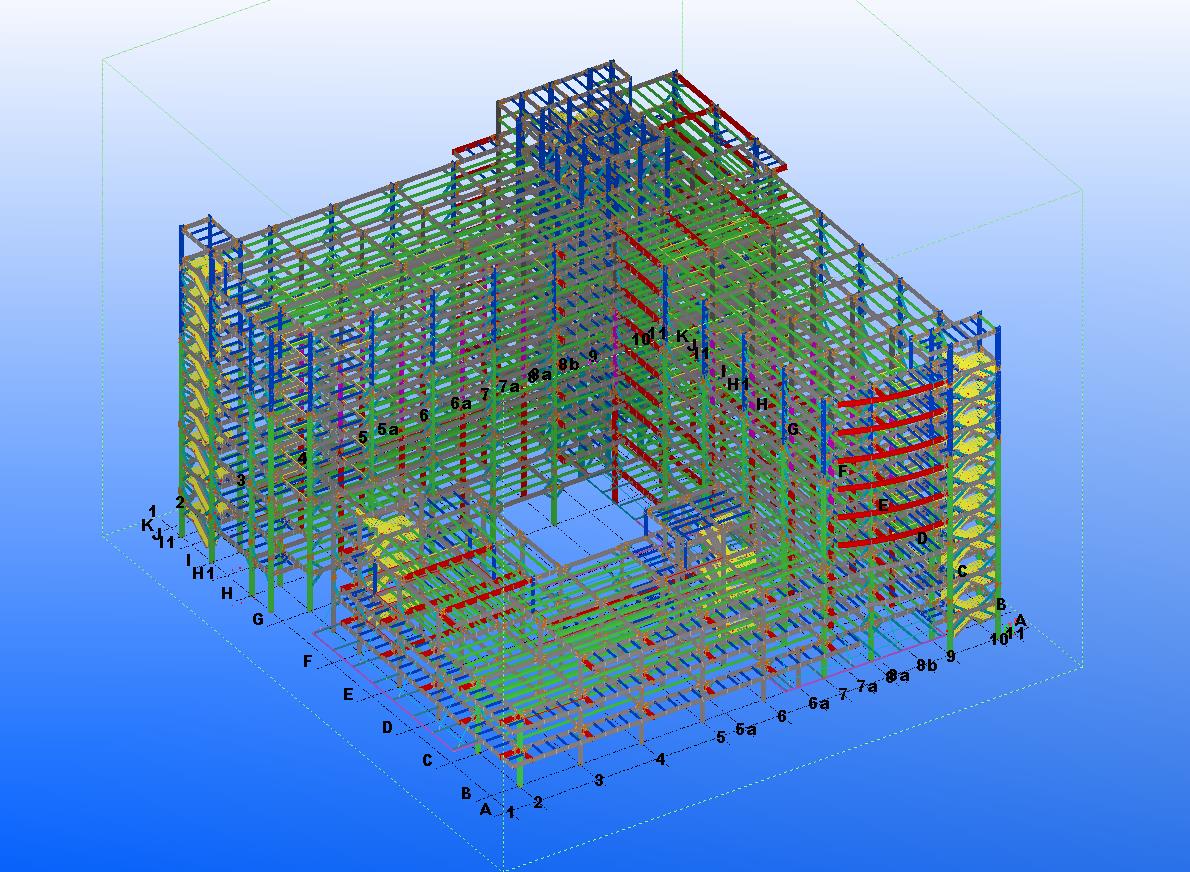 Some outstanding features of a pre-engineered building are the components of the house that are pre-designed in the factory. Thus, constructors or workers only need to transport to the assembly sites and install them without building like a traditional concrete house.

A pre-engineered building is made mainly from steel, and steel is also a substantial material to make the pillar frame to maintain the house's structure. Other parts also play crucial roles and need attention when building and assembling, such as foundation columns, beams, roofs, wooden beams, prisms, girders, etc. These parts assist in completing the project well.

The main feature of the pre-engineered steel building frame is that it is easy to manufacture, construct and assemble. Furthermore, the easiness of a long-term guarantee is also a reason why people are often interested in this advantage of the pre-engineered building when constructing works.
2. Factors that affect the economical pre-engineered building
The price of a pre-engineered building is low or not, depending on a few critical factors. There are some objective factors such as terrain, environment, or subjective factors such as needs and desires of users about how the project will be achieved.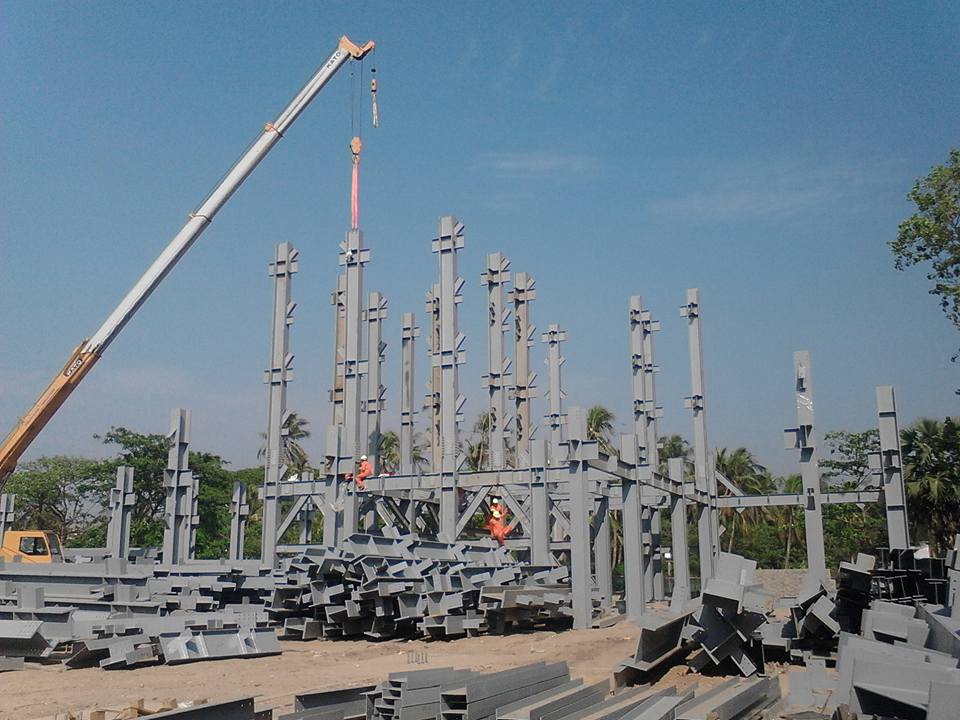 Requirements of design
The higher design requirements and difficulty, the higher the cost inevitably increases. Though a pre-engineering building is not complex in terms of design, many people still want to create more highlights and unique areas for their buildings, which leads to a fluctuation of building cost more or less.
Construction site plan
There is the fact that the construction cost is sometimes increased by virtue of the unfavorable construction site. When this lousy situation happens, the transportation costs and construction time will also increase. Therefore, you should build in areas with the spacious ground for convenient transportation and construction if it is not required.
Materials used for construction
The materials used in construction play an indispensable role in your home's safety and long-term durability. Therefore, you should choose a reputable material supplier to ensure that the project is of high quality. The prestige and quality will be proportional to the price, so do not hesitate to invest in materials to build a safe project.
Construction progress
According to the owner's request, you will have to invest in the number of workers, machinery, and equipment if you want to conduct the progress quickly. In addition, there are some impacts from the objective environment that make progress that must be adjusted. As a result, you should consider the construction starting time at a reasonable time to save costs for yourself.
3. The production process of a pre-engineering building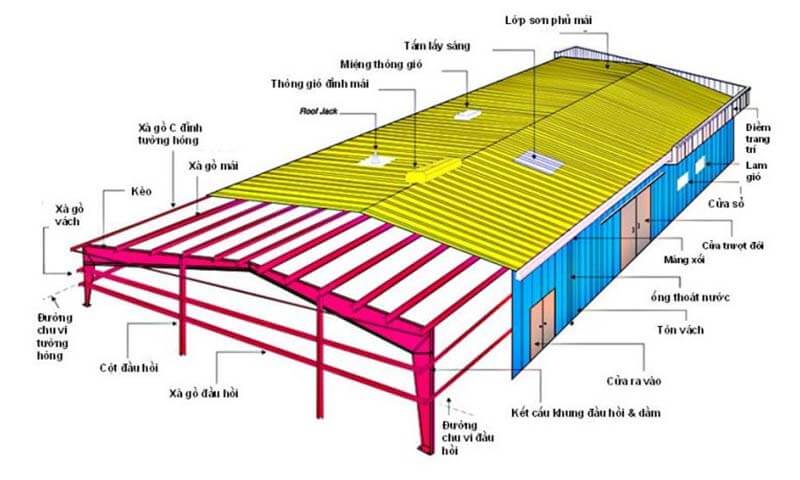 A design drawing of a pre-engineered building
Why are pre-engineering buildings cost-effective and popular? Apart from the reasons mentioned above, the construction process for steel frame houses is also straightforward and time-consuming. This is an excellent advantage of this type of construction.
The process of producing a pre-engineering building:
Design drawings of the building: Based on actual survey data, find out the most reasonable construction plan for the project.

Design structures and accessories

Construct the foundation

Construct steel buildings, erect frames, etc.

Design covers, paint layers to keep the construction durable

Construct infrastructure for completion.
Every step of production and design must meet the demand of construction safety and labor safety. The steel frame is a vital part of the house to support and keep the house safe in all circumstances. Therefore, the standards and requirements of the construction must be seriously concerned as optimal measures to protect the building and save costs of repairing in the future.
4. Build cost-saving pre-engineered buildings with BMB Steel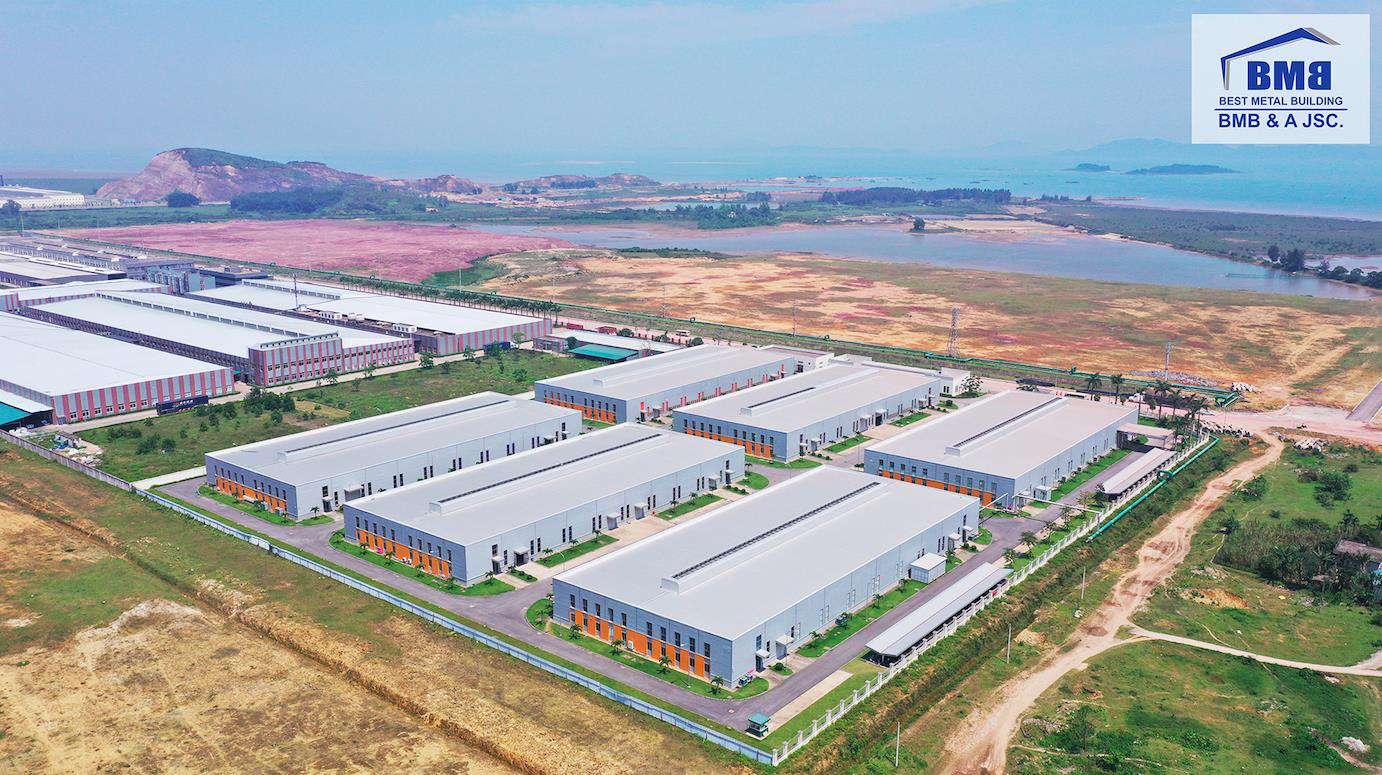 Pre-engineering buildings give many solutions to projects and people's needs in a variety of fields. Thus, designing a pre-engineering building in the current context is a reasonable and cost-saving measure. In order to do it, you should look for a partnership with a reputable company. A company with expertise and experience will help you with valuable and practical advice, troubleshoot, and choose the most stable and safest construction solution.
BMB Steel is a perfect choice for a cost-effective steel frame house, high-quality pre-engineered buildings, and other services. With many years of experience, we have built a series of typical projects and achieved many successes. BMB Steel promises to bring you the best services and quality.