---
NEWSROOM
Tile-roof steel structure buildings
Previously, the wooden truss roof was widely used in buildings such as hospitals, schools, dispensaries, etc. For the time being, the steel structure with tile truss roof is popularly recommended to use. What are the advantages of this structure? Where is the most prestigious construction contractor? Let's find out with BMB Steel in the article below.
1. How many types of tile-roof steel houses?
Steel buildings or pre-engineered steel buildings are the trends of many constructions. Pre-engineered steel buildings are structurally based on steel materials, combined with other materials to make secondary structures.
The roof structure is manufactured from cold corrugated iron material to shield and ensure the temperature inside the building. However, when applied to civil works such as houses and shops, it can be replaced by a tile roof structure.
The tile roof steel house has two typical styles:
2-layer truss type

3-layer truss type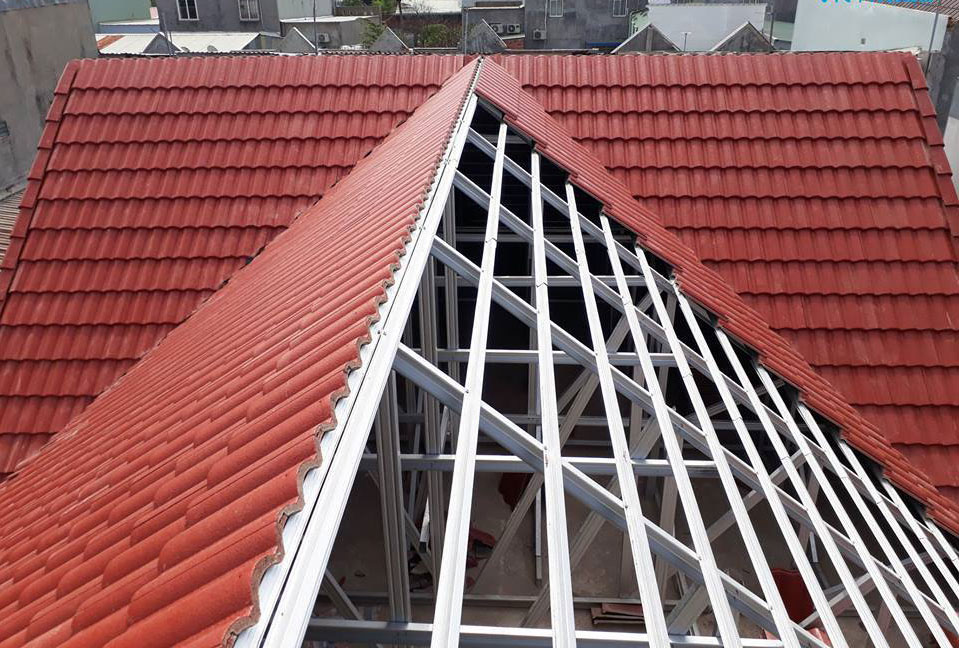 2. Advantages of the steel-framed house with roof tile
The advantage of a steel frame roof tiled house is that it can keep the furniture inside the pre-engineered building safe. Besides, the tile roof assists in insulating the house well, creating an impressive aesthetic for the house.

Pre-engineered steel buildings often have an uncomplicated structure without many architectural motifs and patterns. Thus, the tile roof will make the building more impressive. The waterproofing ability and the noise resistance of the tile roof are remarkable. They are anti-rust, anti-fading, and effective against fire, limiting the impact from the outside.

The tile-roof steel structure can be maintained for a long time. Moreover, it is also very convenient to maintain and replace. We can renew without affecting the entire steel structure of the house.

In addition, tile roofs are relatively inexpensive. This will be a great advantage for almost all families to choose from. Saving the budget will help you to invest in other details of the project.
3. Some notes when building tile-roof steel structure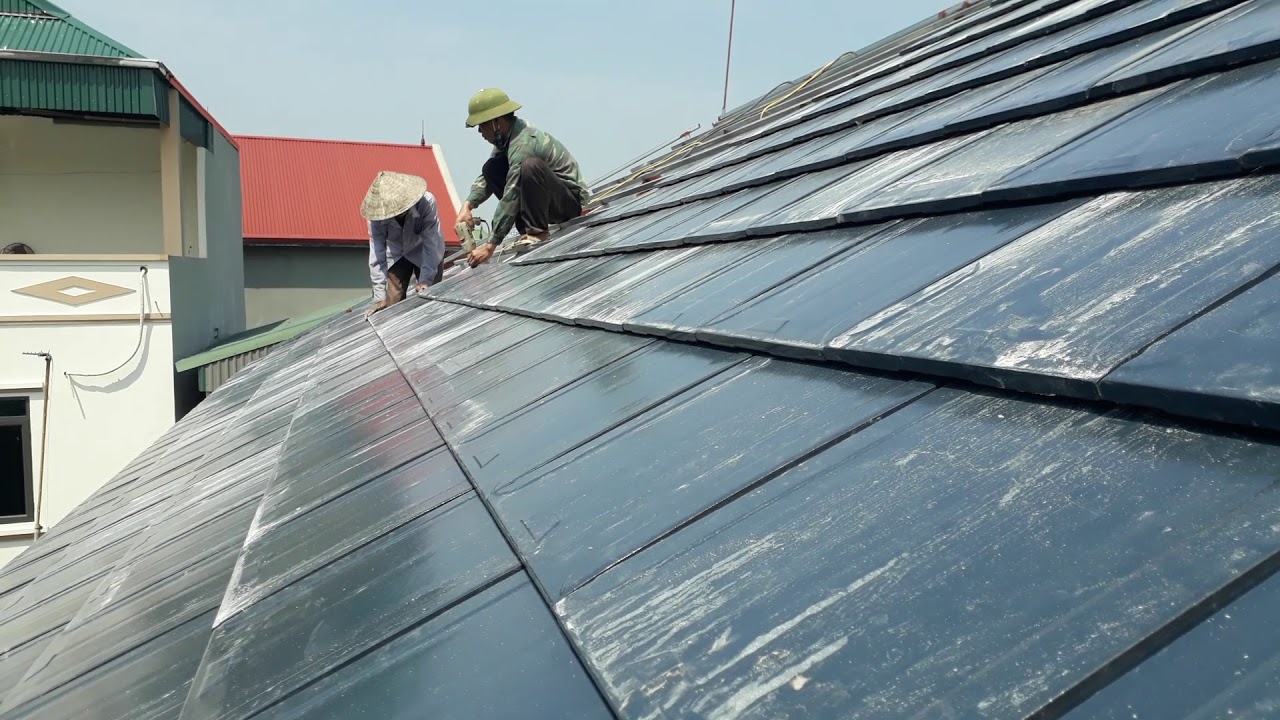 To make your construction process smoother, it is essential to outline some significant factors to focus on. Designing, allocating the finance, putting completed buildings into use are all crucial things to be concerned about. Below, BMB Steel will give you some factors as follows:
3.1 Choosing high-quality raw materials
A safe and durable building needs to be built from high-quality materials. When designing a steel frame building, it is crucial to choose a suitable supplier for your project. Thus, when it is built and put into use, it can achieve effective results. 
3.2 Making a suitable design for the general structure of the work
Each construction has its own distinctive characteristics and properties. Therefore, choosing a tile roof style with a suitable design according to the general structure is essential. To do a complete project, the tile roof design should be carefully focused on.
3.3 Erecting according to drawings
To complete buildings with high standards, the design drawing is a vital factor before conducting the construction. Therefore, adjusting the design drawings to suit the actual environment and erect components together according to standard techniques is required.
The erecting process has to be carried out uprightly; the edge of the tile roof must be fixed with a high-quality screw system.
3.4 Construction on schedule
Construction on schedule will put your building into use as soon as possible. Along with saving time, it also saves your transportation costs, labor costs, etc.
3.5 Choosing a prestigious contractor
The above factors may not be professionally completed unless you find a high-quality construction company. Indeed, your project will not be able to be completed flawlessly. The contribution and cooperation of the construction company will assist you in achieving the project's optimal efficiency, ensuring that the designs have both technical quality and aesthetic value.
Suppose you are looking for a contractor to design and construct your building with reasonable prices and services. In that case, a good recommendation for you is a construction company specializing in pre-engineered building: the BMB steel company.
4. Prestigious construction company of steel frame truss with tile roof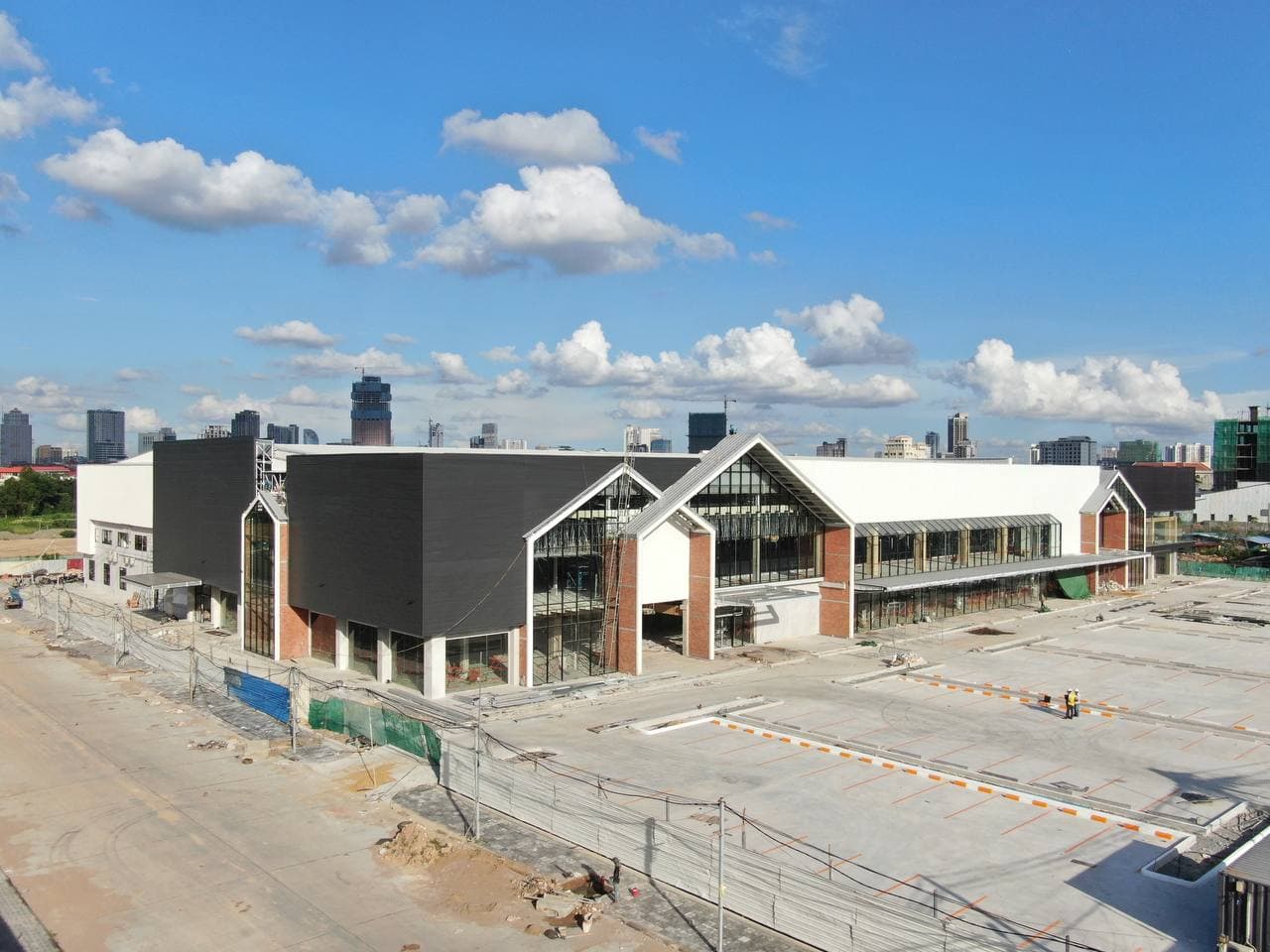 BMB Steel will realize your dreams of a beautiful house at an affordable price. Established and developed for more than 17 years, the company has formed an ecosystem of factories covering all provinces and cities in Vietnam, as well as reaching out to the world. Every design from BMB Steel not only brings the core value of serving the customers' lives but also brings spiritual values ​​​​to all customers that the company cooperates with. Therefore, we are always proud to be the leader in this field.
In the above article, along with the outstanding advantages from BMB Steel company, you may probably have more information about the tile-roof steel structure. Thank you for reading, and see you in the following article with more useful information in building and construction.