---
NEWSROOM
Central Group's logistics warehouse in Thailand
Central Group has become the new partner of BMB Steel in Thailand
Central Group is one of the influential groups in Thailand focusing on the commercial, retail, healthcare, and F&B. BMB Steel has excellently completed and handed over the Go Mall Thai Nguyen project with a total floor area of 37,326 square meters since last year. The additional items include a garden, ground traffic area, ground parking, and access to fire extinguishers, arranged in an outdoor area of about 12,076 square meters.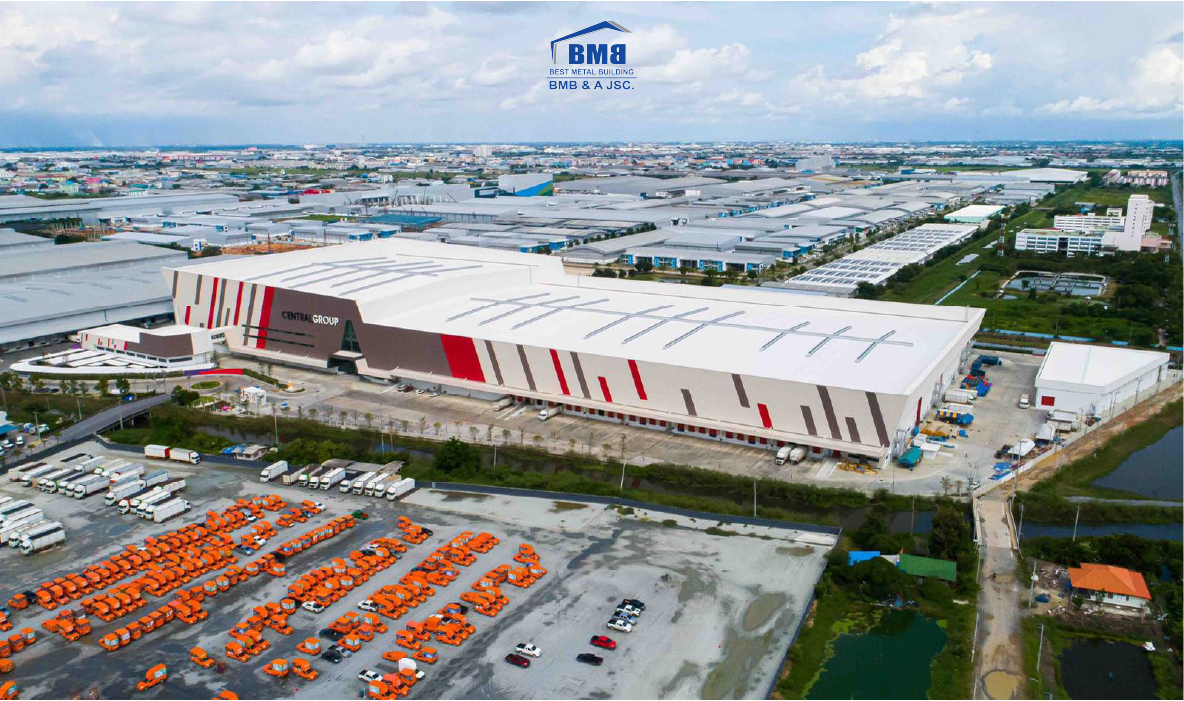 Overview of the Project Logistics Warehouse in Thailand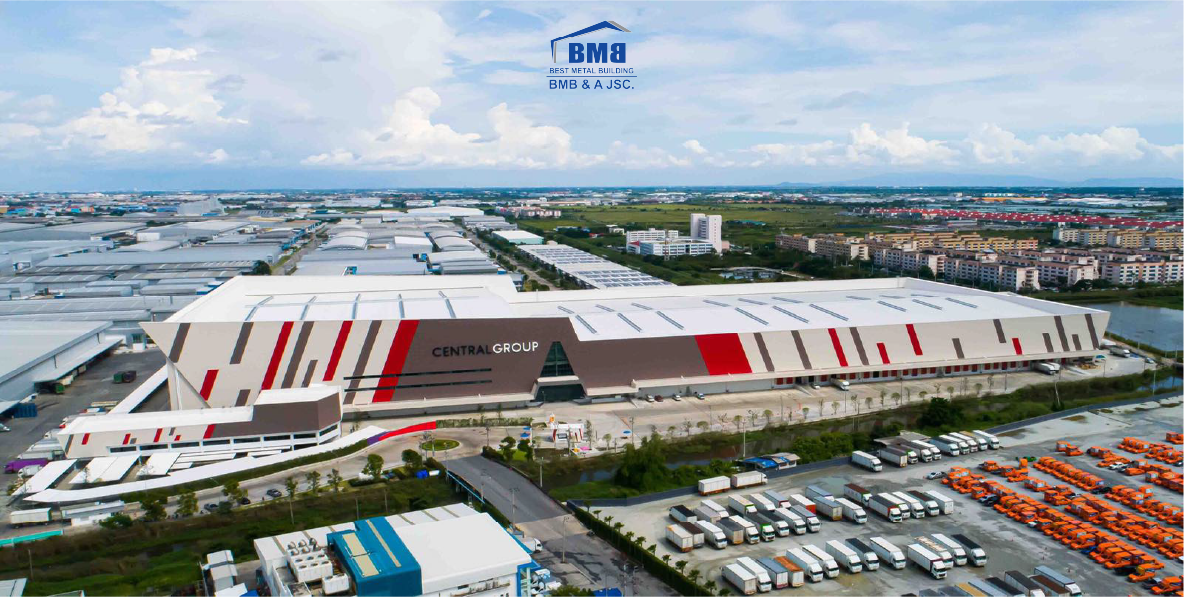 Following the success, BMB Steel has continued to become a partner of Central Group Thailand. It has handed over the project with a total area of 55,000 square meters of floor area, including 4,500 tons of steel structure. Also, The Central Group's logistics warehouse in Thailand contributes a highly critical role in developing and enhancing the company. ️
Some pictures inside the project of Logistics Warehouse in Thailand
This project marks capacity and affirms that BMB Steel is a leading Vietnam and Southeast Asia company in designing, manufacturing, and steel structures. BMB Steel is always proud of the talented crew, such as experienced engineers and workers who are dedicated and confidently undertake all projects. We follow all projects and provide the best solutions for our customers.