---
NEWSROOM
The Flora Club House - A stunning and unique architecture
The Flora Club House has a distinctive design. The engineers accurately and meticulously calculate every component of the project at BMB Steel. Although this is a small project, it still clearly shows the capacity and construction ability of the entire BMB Steel team. BMB Steel will provide you with helpful information about this project in the newsletter below!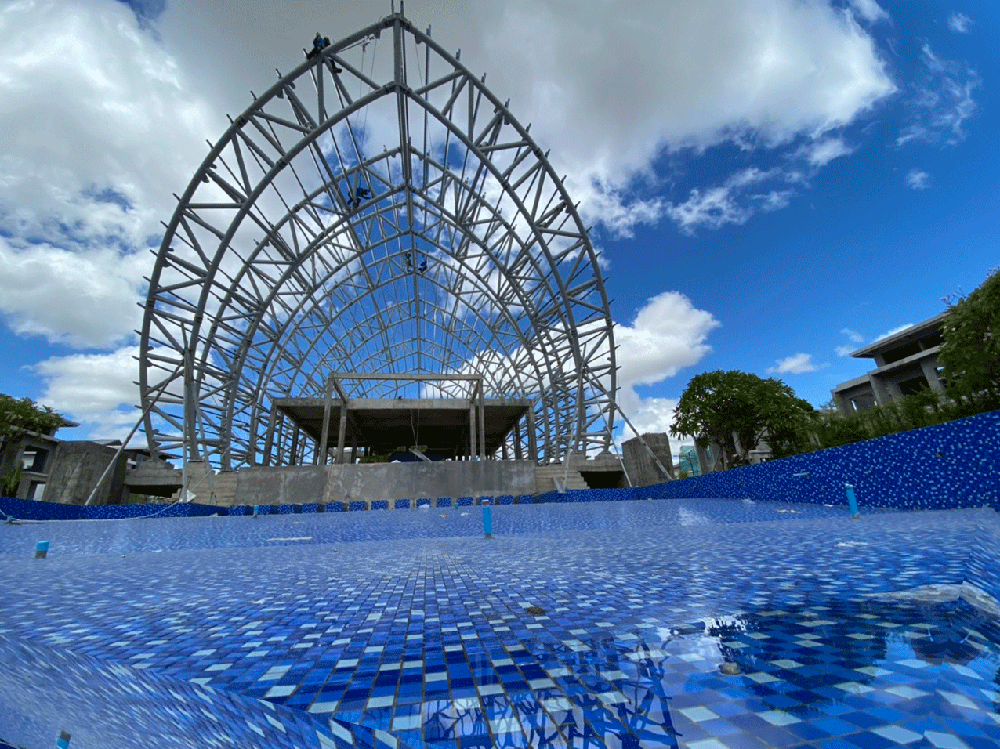 | | |
| --- | --- |
| Contractor | BMB Steel |
| Owner | Borey the Flora  |
| Project's name | The Flora Club House |
| Project location | National Highway 6A, #28, Sangkat Bak Khaeng, Khan Chroy Changvar, Phnom Penh, Cambodia |
| Total steel plate weight (Ton) | ~60,000 |
| Total factories area | 803m2 |
| Total schedule | 4,5 months |
Borey - the owner of this project -  is known as a construction company specializing in providing solutions for residential areas in Cambodia, including Queen Villa, Twin Villa, Link House, ShopHouse. This company has a commitment to bringing utilities and facilities to provide Cambodian residents with a comfortable, luxurious life with a minimalist lifestyle. Understanding that orientation of Borey, BMB Steel's talented and experienced staff has discussed and offered the best solutions to design a suitable model in a high-class residential area.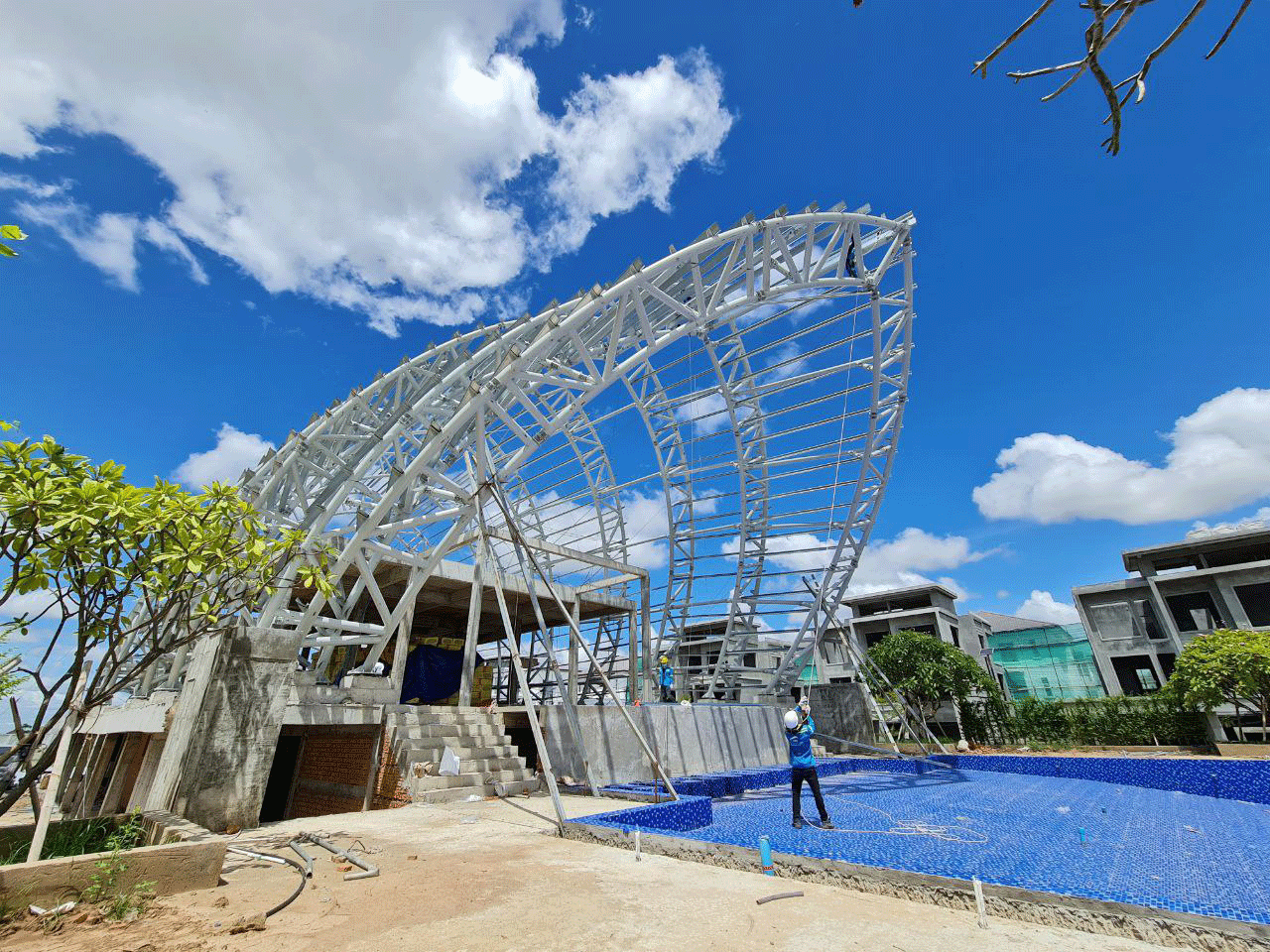 After receiving the project, the whole BMB Steel team debated and came up with ideas and solutions for the entire project. Although the total project area is only 803m2 and the complexity is a remarkable problem, BMB Steel's team has carefully calculated every detail to ensure the aesthetic and durability of The Flora Club House. Initially, the design and manufacturing team made a 3D spatial structural model for the general overview. Then, we carefully calculate each component and structure of the building to resemble the actual model. The total volume of steel required is nearly 60,000 tons. This project is located in the high-class residential area of ​​Borey the Flora, Phnom Penh, Cambodia.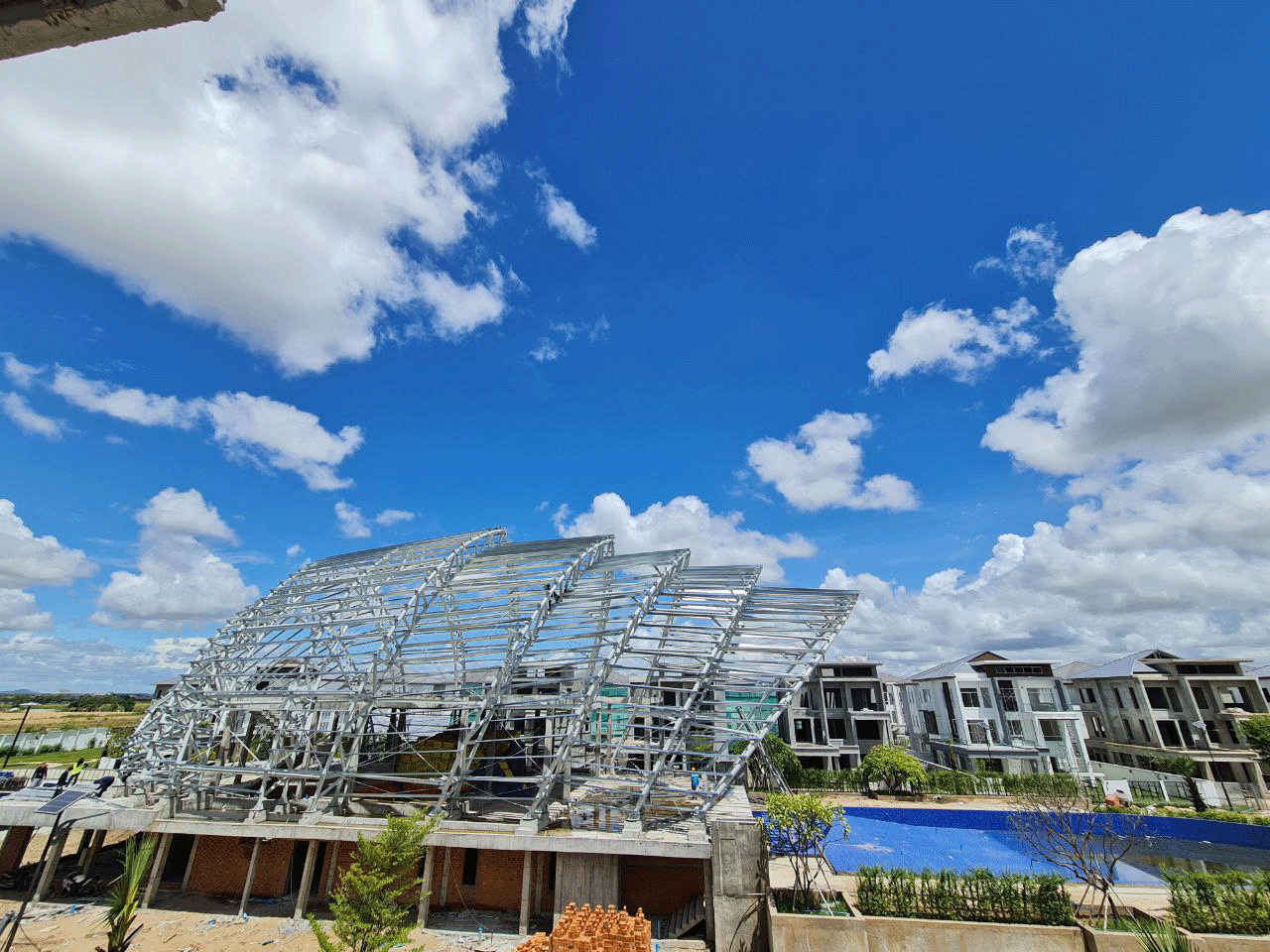 Here are some pictures of the project after 4.5 months of construction diligently by BMB Steel employees. It can be seen that this is a unique architectural impression and precisely as the expectation of the owner - Borey. This project is the effort and consensus of all employees of the Design - Production - Erection department. Every detail at Borey is calculated with absolute precision. This project is a milestone to enhance BMB Steel's brand identity for what the entire company has done for customers' perfect projects.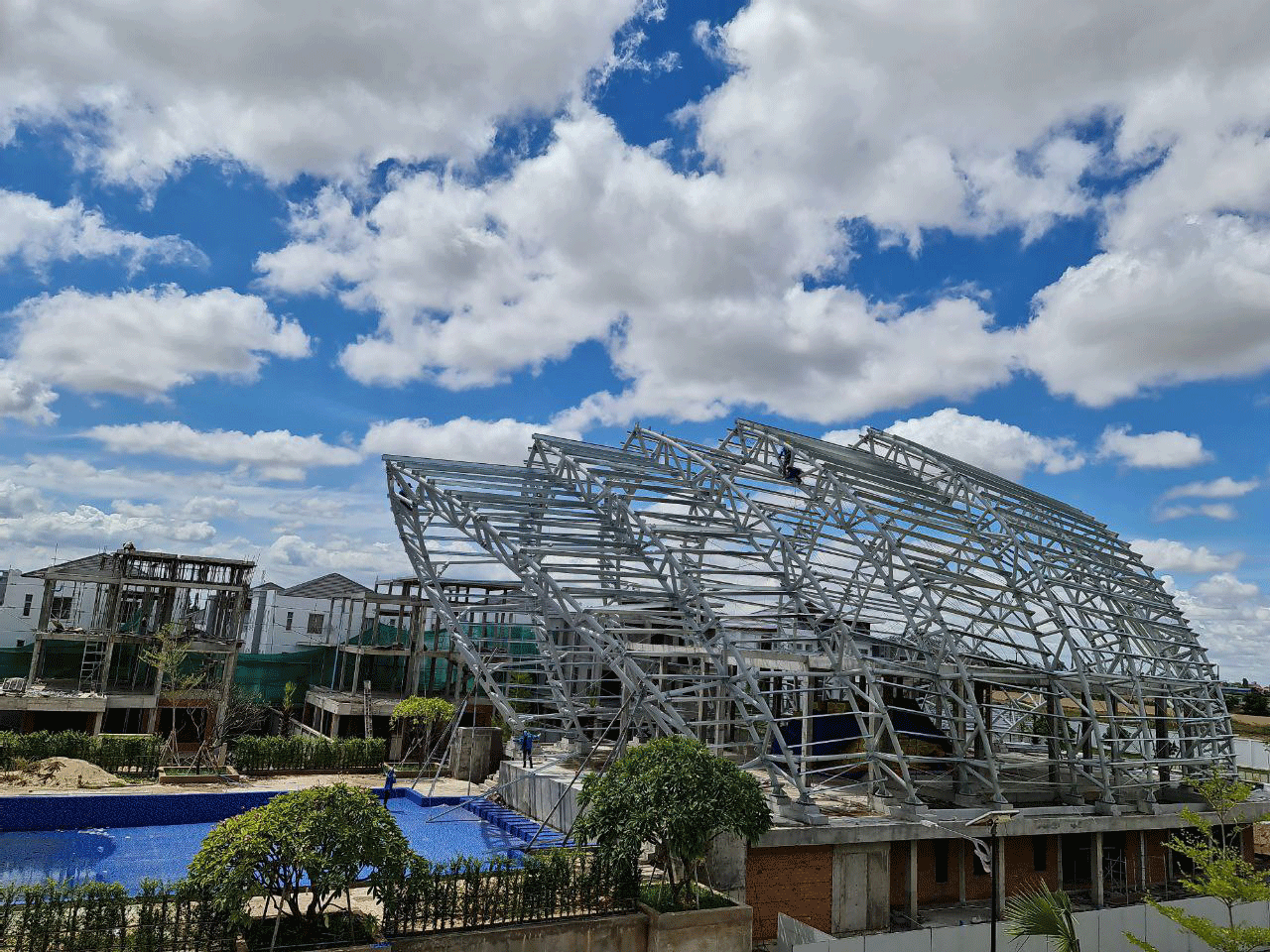 BMB Steel is proud to be one of the leading construction companies of pre-engineered steel buildings  in Southeast Asia. We have more than 17 years of experience working in the field of construction and bringing customers the most optimal solutions in terms of space as well as cost. Let's accompany BMB Steel and build a prosperous future!