---
NEWSROOM
Bridgestone goes for BMB Steel to be a partner in the Warehouse Complex project
Proposed Warehouse Complex is a large-scale warehouse and factory project in the Philippines market. The project is located in Stanta Rosa, Laguna, Philippines, an expensive location connected to many key economic regions in Laguna city.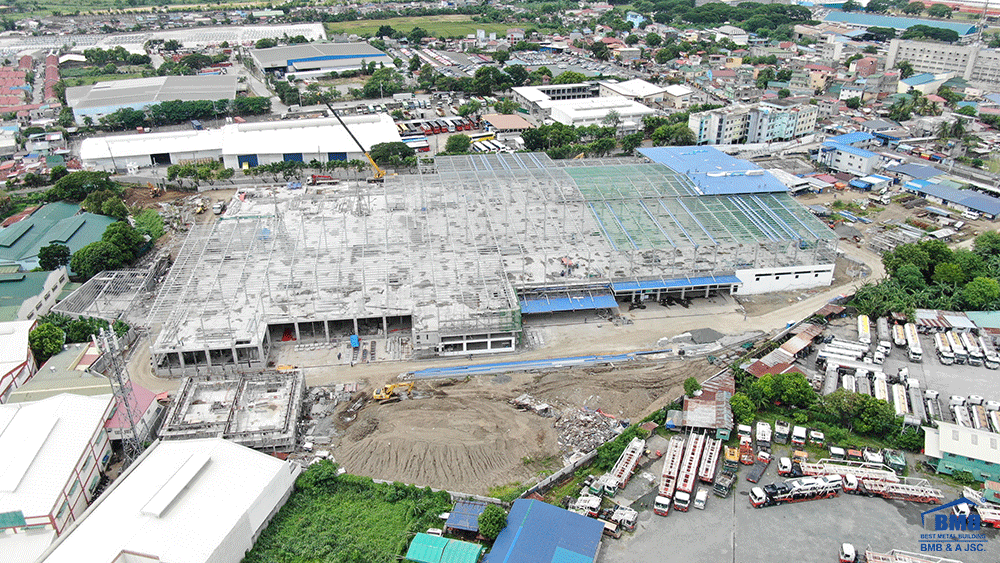 In 2021, BMB Steel Philippines had many achievements and strived to become a contractor for many significant projects in the Philippines. We have affirmed the quality and reputation of BMB Steel through projects and works that have been handed over to the owner. In which Warehouse Complex project was known by PAEC owner (Philippines Allied Enterprises Corporation), there were many compliments to BMB Steel's engineer and workers on construction quality and time complete.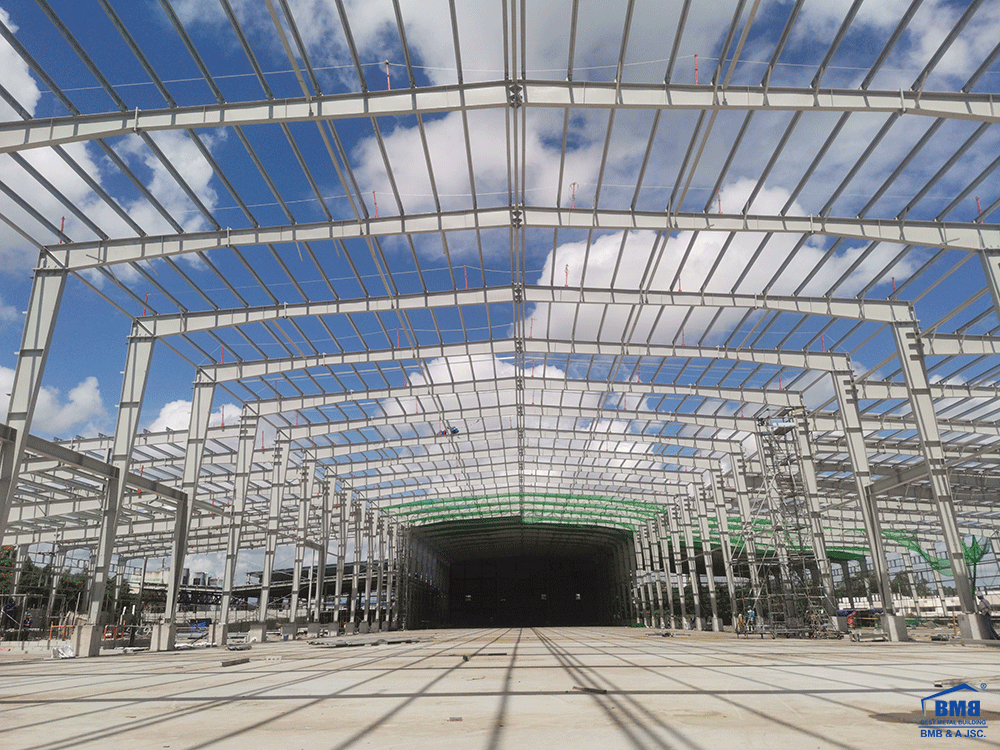 BMB Steel is highly honored and proud to become a small part of contributing to customers' success and development. So let's know who BMB Steel learns Bridgestone? It was known that the founder was Cecilio Y. Tagle, who established the Philippines Allied Enterprises Corporation (PAEC) in 1953, which by 1954 was importing Bridgestone tires to the Philippines. This is a leading advanced tire manufacturer in the world. With a history of the development of over 80 years, Bridgestone today has become a worldwide partner of the Olympic & Paralympic organization. The factory chain is constructed with 432 tons of steel on a total factories area of nearly 20,000m2.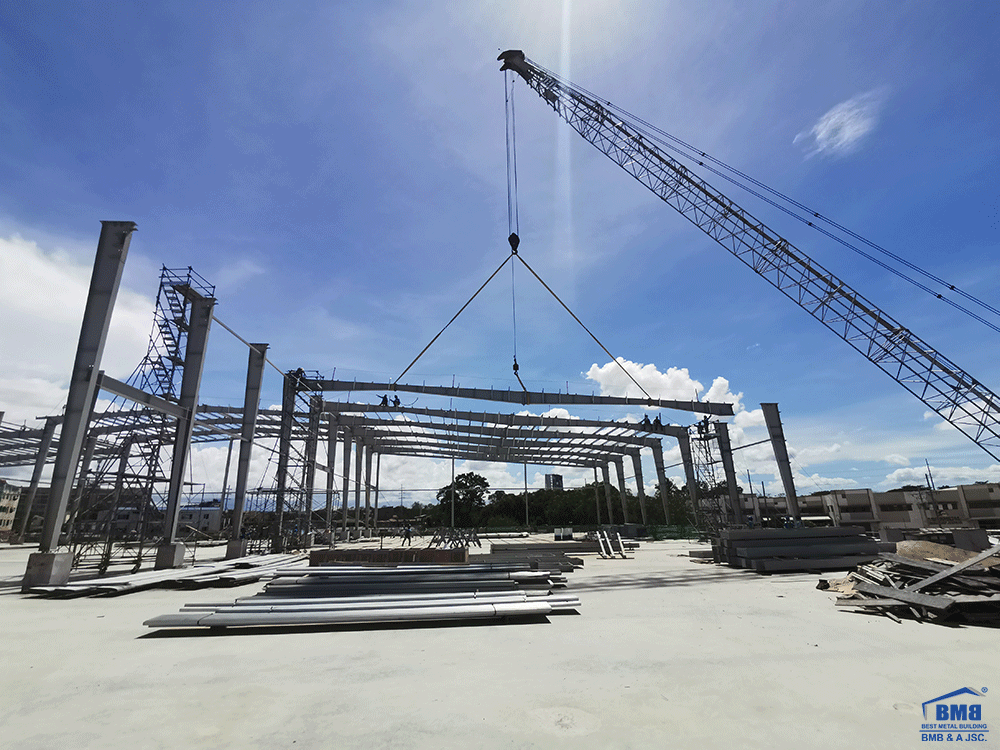 In 2013, Bridgestone had a chance to cooperate and choose BMB Steel as the main contractor for a partial factory and utility buildings. This is also the first step of our success with the project in Hai Phong, Vietnam. Thanks to that, we are proud of becoming an excellent partner in developing history and have many opportunities for long-term cooperation with Bridgestone in the following projects. Specifically, in 2021, BMB Steel was chosen as the design contractor and construction of pre-engineered steel buildings for Bridgestone's warehouse and workshop in the Philippines. The factories are constructed with 432 tons of steel on a total warehouse area of nearly 20,000m2.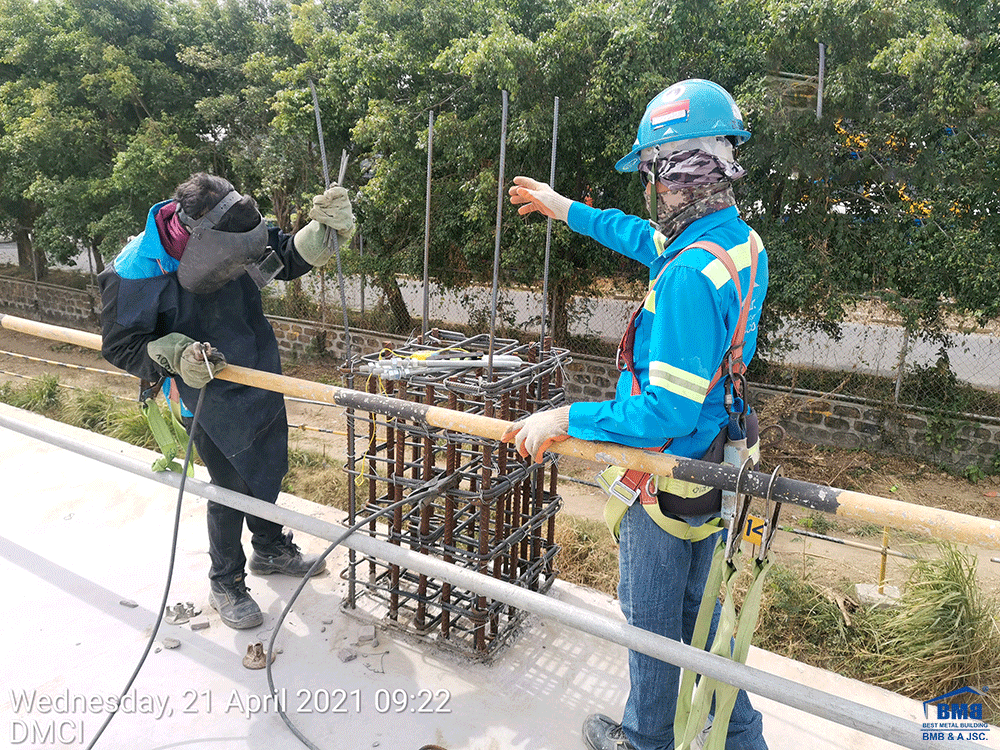 Even with the impact of the Covid-19 Pandemic, BMB Steel Philippines still overcomes all obstacles and increases initiatives to move forward. With BMB Steel, we always make a commitment to excellent quality and the schedule for our valuable customers. BMB Steel has many efforts to contribute to customer success. We always have a talented crew and are willing to follow every project to bring the best pre-engineered steel building solution to customers.