---
NEWSROOM
Effective construction ground plans for industrial building
When constructing an industrial building, it is indispensable for businesses to make a detailed and precise construction ground plan. This will help the construction process become more optimal and practical for business owners. There are some effective construction ground plan options in the article below that business owners can refer to.
1. Chessboard layout construction ground plan in industrial buildings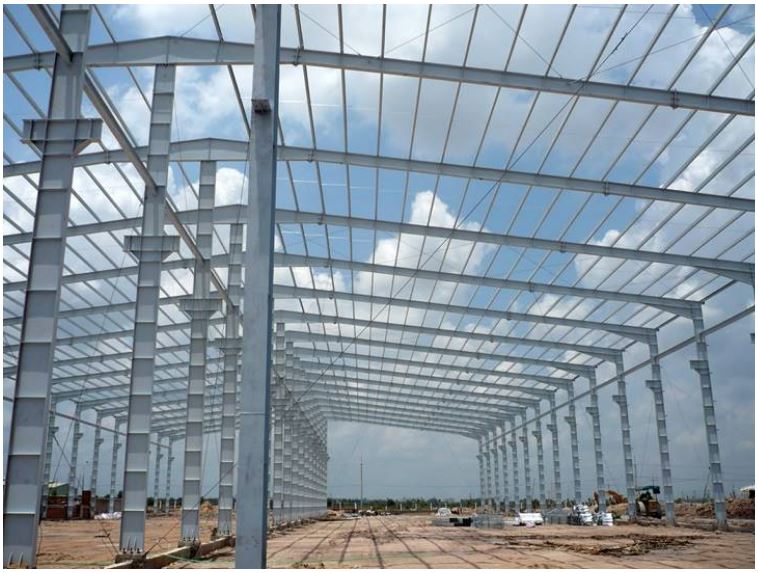 Industrial buildings have a large or medium area used for manufacturing and storing goods. Thus, things and people in these factories need to be transported by rail or by car. Therefore, it is suitable to design the layout according to the chessboard. The industrial building will be divided into checkerboards with a frame of 6 or 12 m. Every cell will be divided and separated by rails and car transport roads. These are horizontal or vertical plots of land depending on the general area of ​​the industrial building.
2. Construction ground plan by dividing the ground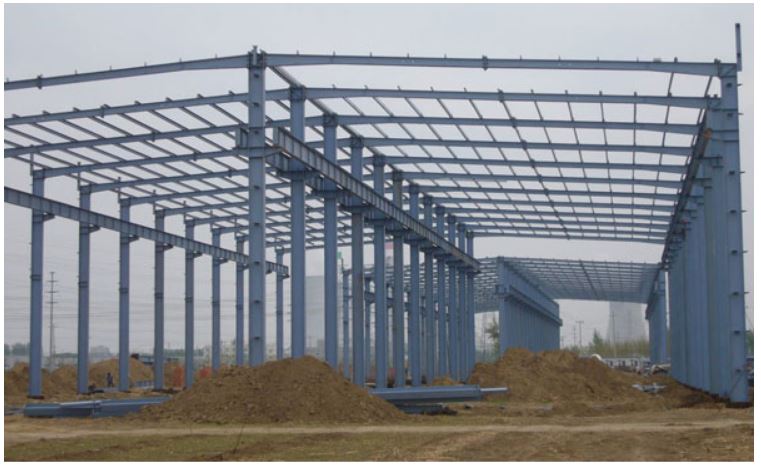 The construction ground will be divided into small factories and combined into a unified building in the area of ​​​​the premises. There is no need to split into microscopic cells as in option 1. Thus, the area of using ​​land will be reduced and the roads will be shortened. The process of production and manufacturing stages will be more convenient and time-saving.
3. Construction ground plan in the form of units
Building the ground plan in the layout of a unit means that each team and area can meet the entire production process. This is a typical plan of factories with different numbers of floors. In addition, there are factories for businesses to expand their production areas.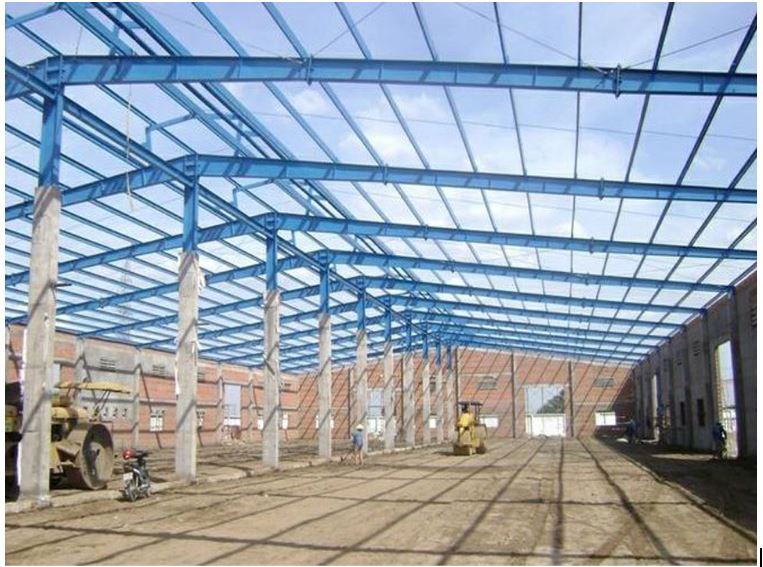 The unit floor plan type is easier to manufacture. All processes or equipment replacement, technology change, and line change are carried out closed and quickly. Construction site with a moderate area, minimizing time and investment capital. This type of planning is often found in industrial buildings serving the fields of electronics, mechanical engineering, and the light industry.
4. Perimeter layout construction ground plan 
 Based on the entire perimeter of the land, the industrial building's construction ground will be suitably divided. The using ground will create an inner courtyard; the length and width are arranged close to the construction boundary, or it can be built according to the influences of the surrounding areas and other requirements.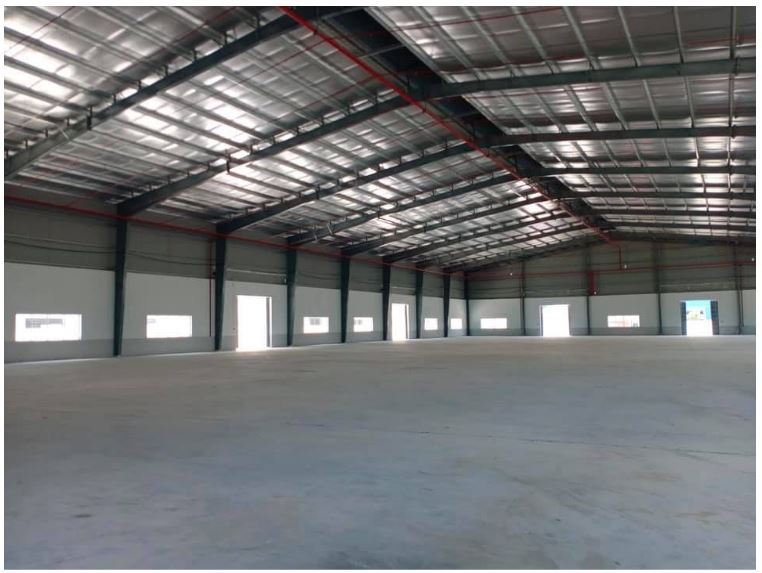 The perimeter ground plan will solve the problem of ground when building projects such as residential areas. The courtyard can be designed according to the model of an amusement park, decorated with landscape architecture to beautify your residential area.
5. Freestyle layout construction ground plan
The freestyle layout plan architecture can be designed according to the business's desire. However, we need to ensure the suitability of the building with the landscape, layout, and surroundings. The flexible design of premises and the industrial building's structure will create the aesthetics and ensure the usability of the industrial factory.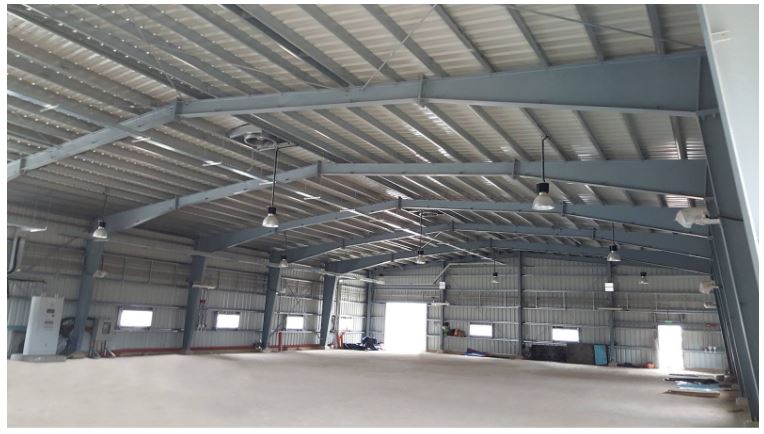 Choosing a reasonable industrial building ground plan for businesses will be the foundation to build the whole project. An appropriate ground plan will help business owners come up with a plan to arrange surrounding areas such as landscape, environment, etc. In addition, you can also choose a proper operation and production method for your industrial house. The production and business will become more convenient.
6. Prestigious industrial building design and construction company
Suppose you are confused about choosing a suitable plan or are unsure which company to choose to help you design and build high-quality industrial buildings. In that case, you can refer to the list of pre-engineered steel buildings construction companies, or you can consult your construction solutions with BMB Steel.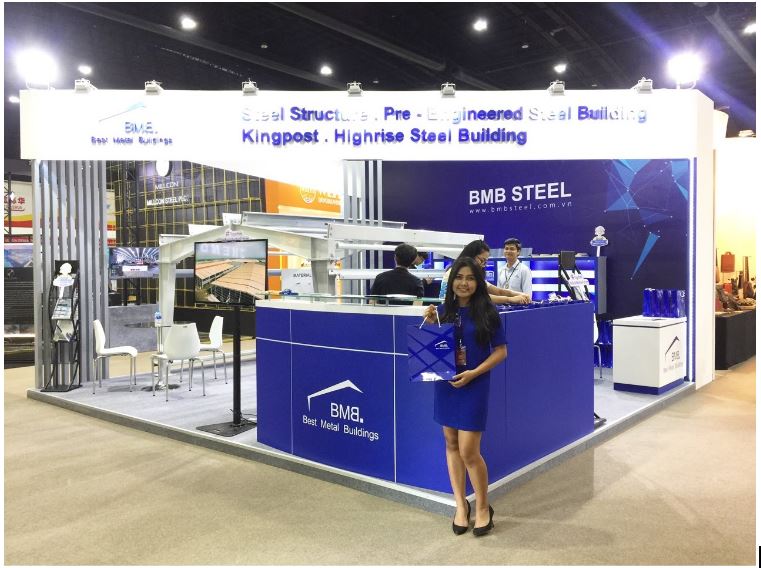 With an experienced design and construction team, BMB Steel has completed hundreds of large and small projects. BMB Steel will be an expert to help you choose the most effective construction plan for your business. Our consultants, design engineers, and construction workers are all highly qualified. All questions and wishes of business owners will be solved easily and quickly, which helps businesses promptly get high-quality industrial and pre-engineered steel buildings (PEBs) into production and business operations.
Do not hesitate to contact BMB Steel for advice immediately, answers for your project design to have high-quality and efficient buildings. Thank you for reading, and see you in the following articles from BMB Steel.