---
NEWSROOM
Modern and impressive pre-engineered dome-roofing buildings
Recently, the pre-engineered building has been a commercially popular type of construction. Pre-engineered steel buildings are designed with different roof styles to create their own differences and uniqueness. This article, BMB Steel, will provide you with some outstanding and modern types of pre-engineered steel buildings with domes. 
1. What is the dome-roofing pre-engineered building?
In the previous articles, BMB Steel has explained to you about the pre-engineered steel buildings. Therefore, the dome-roofing pre-engineered building is relatively similar. Remarkably, it is explicitly designed with a dome frame.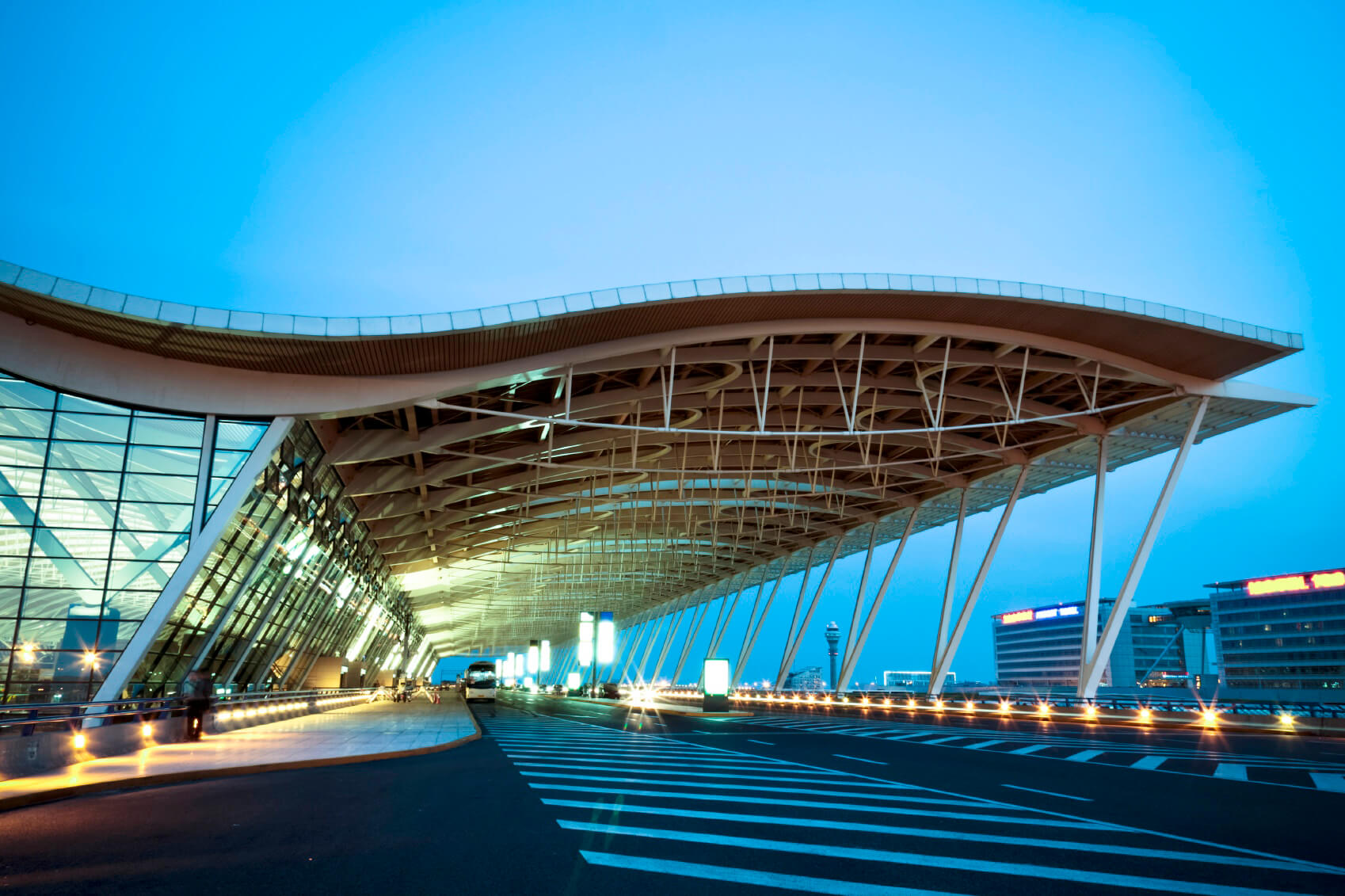 The pre-engineered building is a steel structure using pre-engineered steel frames to form the building's general structure. Nevertheless, instead of being made with flat or Thai roofs, it is manufactured with a dome roof to utilize flexible and bendable steel advantages. Thus, it creates a soft curvature for your construction.
2. Application of the dome-roofing pre-engineered building
The dome-roofing pre-engineered building has a particular structure. Therefore, it can be applied to buildings such as stadiums, large-scale swimming pools, garages, or homestay buildings. Additionally, this type of building has many unique features and advantages.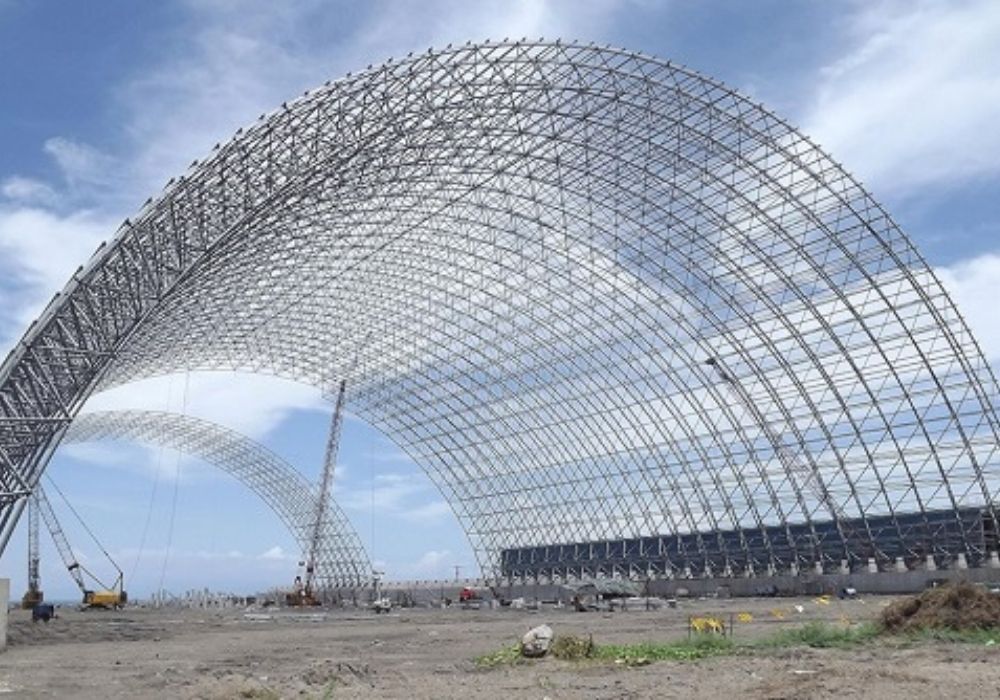 3. Advantages of the pre-engineered dome building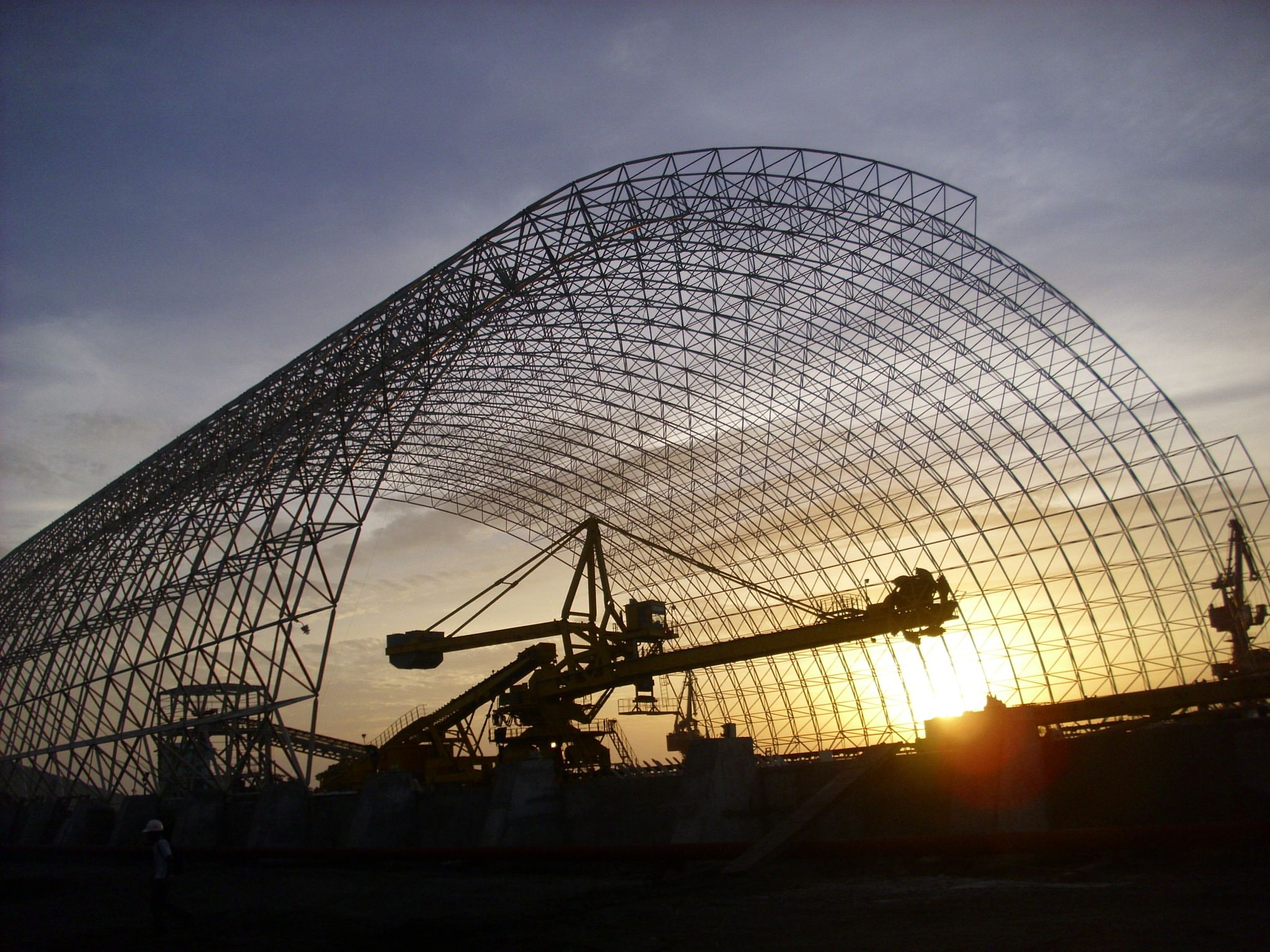 This type of building has a lot of advantages. It is not only being applied in many fields but also brings many conveniences. Here are some of its outstanding benefits: 
3.1 Sustainable architecture
The durable architecture is a notable advantage of many pre-engineered buildings. By being connected by bolts and combining steel with other materials such as concrete, brick, stone, etc., they will be less prone to be abrasive. Besides, this building is fixed to ensure stability against external influences.
3.2 High aesthetics 
The structure gives the building a high aesthetic with a modern and unique dome design. This architecture has been very popular with the young recently. Therefore, it is applied in business buildings such as cafes, amusement parks, etc.
3.3 Friendly to nature
Pre-engineered buildings can make use of energy from natural light. It has effective soundproof and heat insulation. In addition, the pre-engineered buildings can be reused instead of demolished like reinforced concrete houses when rehabilitated.
3.4 Cost-effective design and construction
When constructing a dome-roofing pre-engineered building, it is unnecessary to spend much money on it. The pre-engineered building does not require much money in materials or construction workers, so your expense will be hardly incurred. In addition, the construction time is also short, so it takes you less time to complete your dream building.
4. Some unique dome-roofing pre-engineered building models
Below, BMB Steel would like to provide you with some unique pre-engineered steel buildings with domes. You can freely rely on it for reference and design for your future projects.
4.1 Typical dome-roofing pre-engineered swimming pool
The dome-roofing pre-engineered design is widely used in stadiums or swimming pools. The dome enlarges the area to create a larger space for the swimming pool. Outstandingly, the dome can effectively withstand the weather's impact; thus, this is a priority for many particular buildings.
4.2 Dome-roofing pre-engineered playing area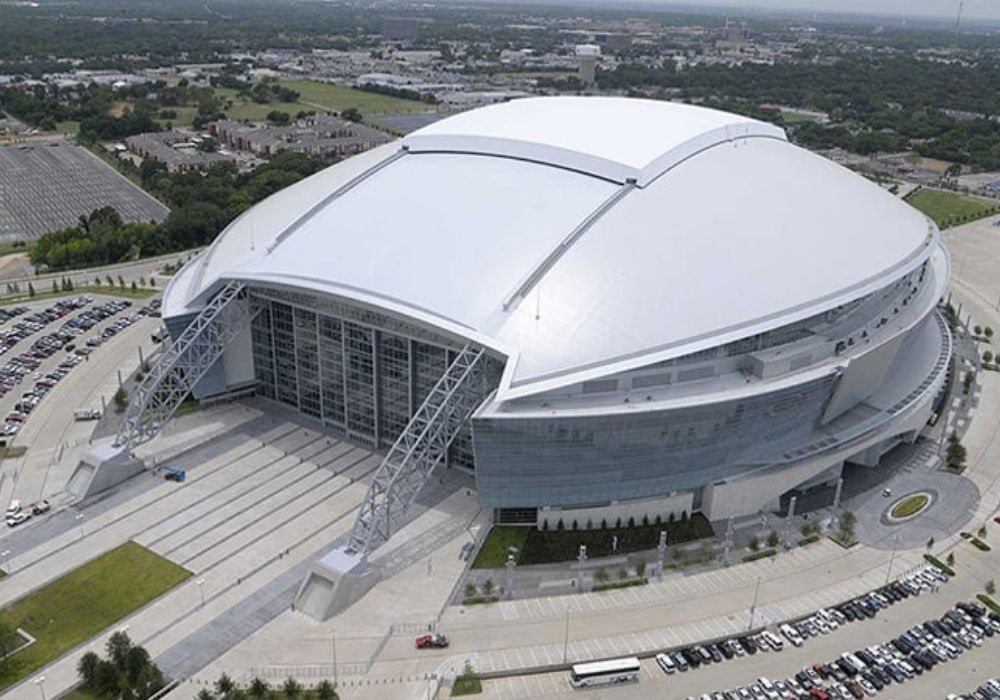 Stadiums or playing areas with beautiful dome designs might be very familiar to many people. The curved design has a soft arch, and the interwoven steel pillars firmly keep the whole house safe and solid over time.
4.3 Dome-roofing pre-engineered buildings for civil housing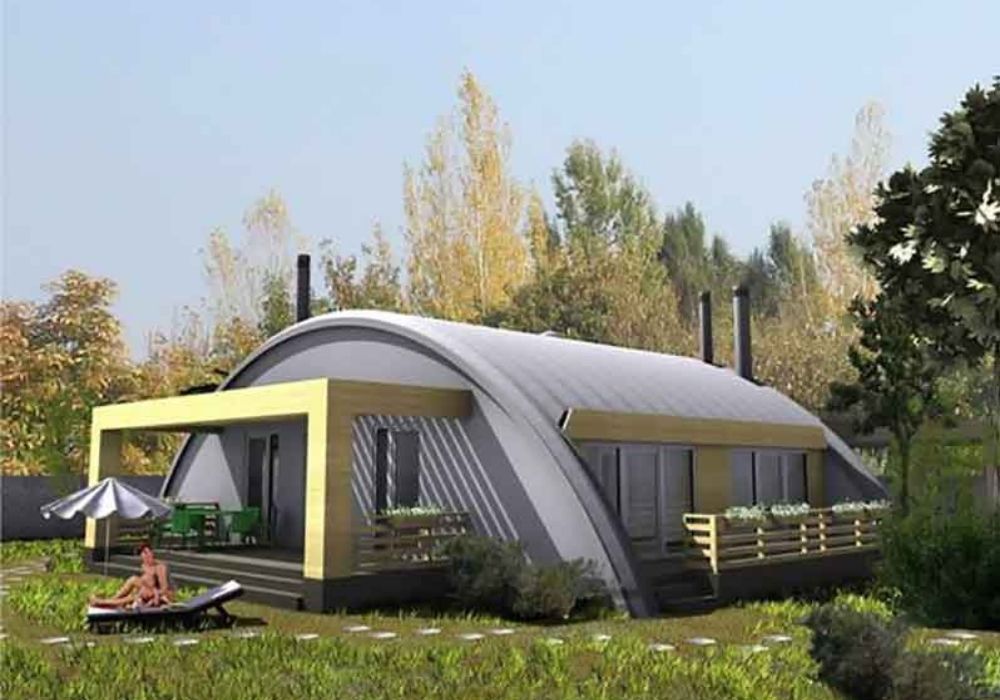 This type of building design is also applied in conventional buildings. For instance, in the above design, the gorgeous dome roof and air or water drainage system are entirely and comfortably arranged along both sides. This design can be utilized for the purpose of building homestays to attract more tourists. 
4.4 Dome-roofing pre-engineered garage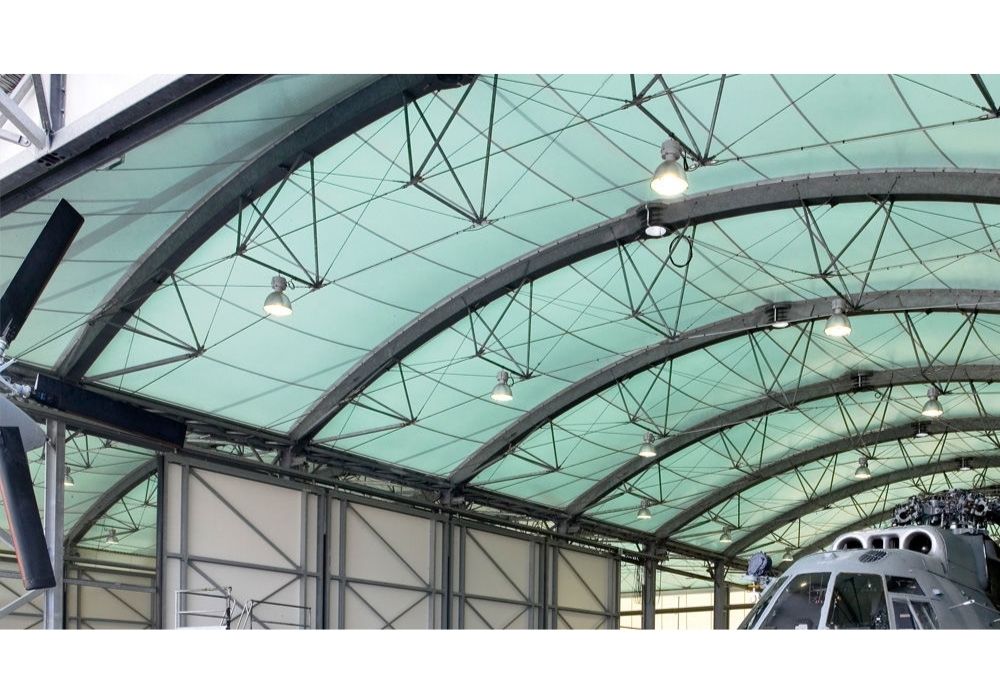 In addition to the above applications, designers can also use it to build parking lots with perfect insulation and easy drainage to avoid environmental influences. Solid bolts connect the pre-engineered steel frames, and the poles are welded to ensure that the buildings can last for a long time.
The dome-roofing pre-engineered steel building is not only a design with stable quality, reasonable price, but it also brings a unique aesthetic to your project. To have an impressive building, you refer to cooperating with BMB steel. We commit and ensure that our buildings will satisfy our customers with high standards. Thank you for reading, and see you in the following articles about pre-engineered steel buildings.