---
NEWSROOM
What is the pre-engineered steel building? The optimal solution for your projects
Pre-engineered steel buildings are the most popular model in the construction market today because of their superior advantages such as ease of design, high durability, cost savings, etc. To learn more about the features and functions that pre-engineered steel buildings bring, let's find out with BMB Steelin the article below.
1. What's the Pre-engineered Steel Building?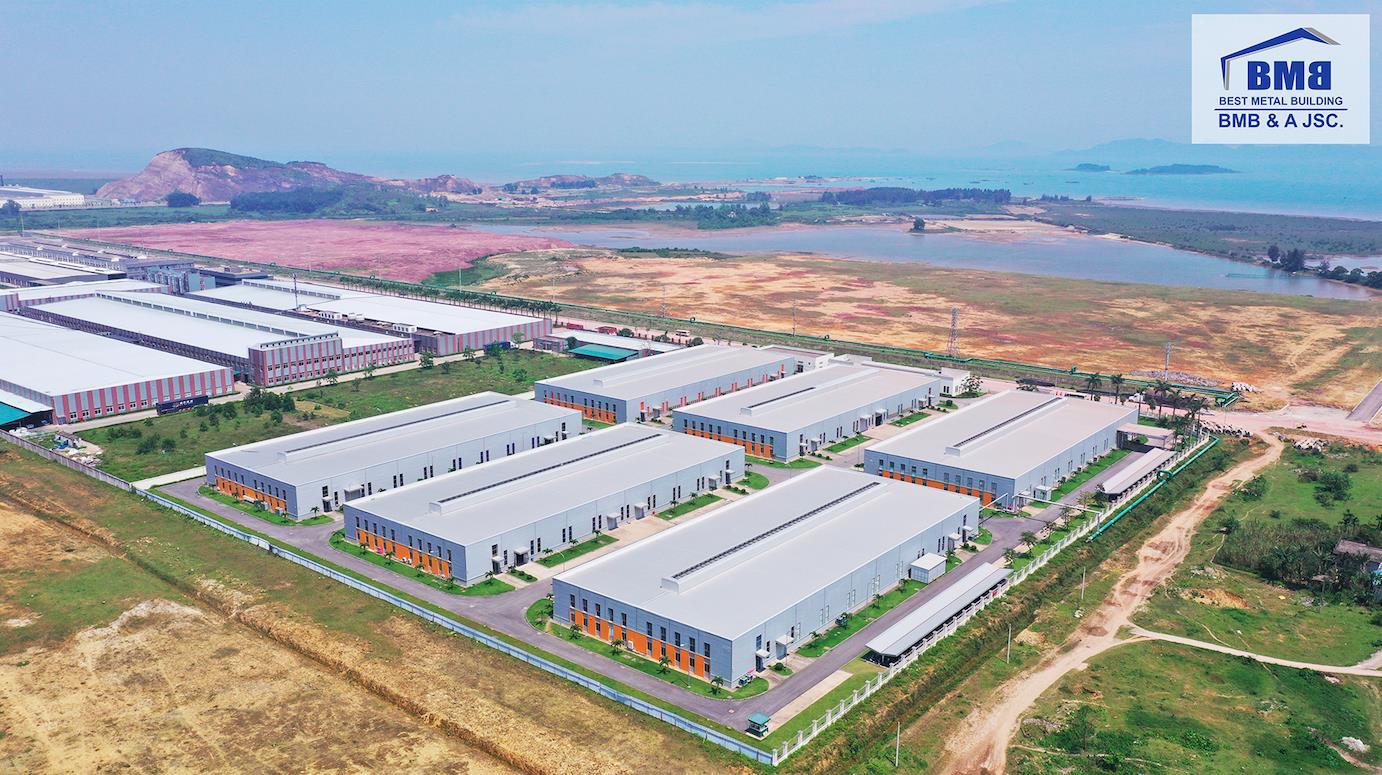 Pre-engineered steel buildings are construction designs built with pillars made from steel as the main material. Structures are installed based on pre-designed drawings. To complete a pre-engineered building, the constructor will have to follow stages to make the solid construction and in accordance with construction standards.
2. Structure of pre-engineered steel buildings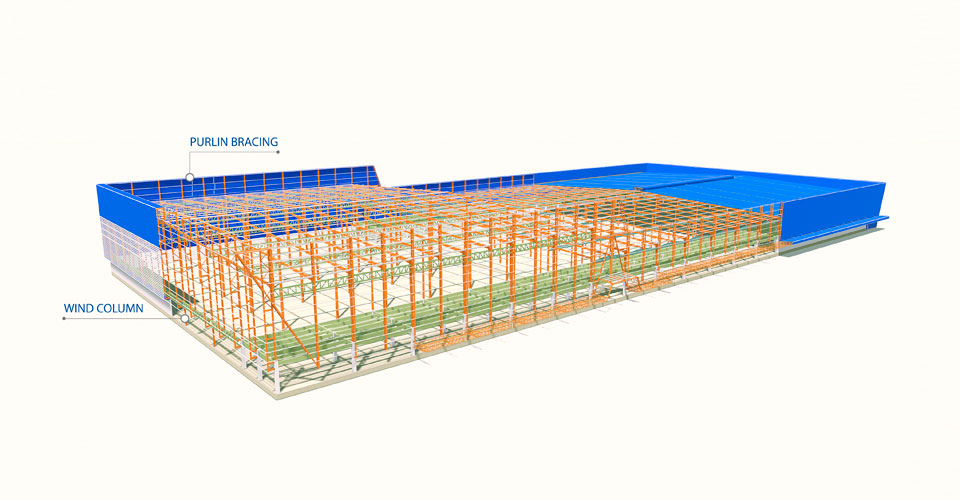 To design and build a pre-engineered steel house frame, you need to understand the structure of a pre-engineered steel house. From there, it is easy to understand the construction status of the project. The standard design is a design that includes all of the following structures:
The main structure of pre-engineered buildings
Like many other construction designs, the structure of the pre-engineered buildings also needs to ensure the essential elements, which is called the main structure. The main structure consists of a foundation, pillars, column bracing system, windproof frame, etc. Always ensure that the construction is kept firmly by the solid post.
The substructure of pre-engineered buildings
Structures such as partitions, frame support systems, floors, stairs. The substructure of the pre-engineered buildings determines most of the state of living space for the family and helps to bring the home aesthetically to the owner.
Covering and shaping the structure of pre-engineered steel buildings
To help protect the construction sustainably, avoid the impact of environmental influences. Allows limiting the space to the required extent. The covering and shaping structure of the pre-engineered building is an essential and indispensable part when designing drawings and constructing and erection this type of factory. This structure is used from materials such as corrugated iron, cement board, steel plate, etc.
3. Type of pre-engineered steel buildings
Pre-engineered steel buildings are divided into many different types. However, the main types commonly found in designs in the Vietnamese market include 4 types:
Pre-engineered civil building: The type designed for people's living. Built for small households to live in. With a quick, easy, low-cost design. So now pre-engineered civil steel buildings are very popular with households. The design of a civil pre-engineered building needs to be fully structured to ensure a solid and comfortable living area.
Pre-engineered industrial buildings: Built with simple architecture. Create a large space with a simple cover texture. Designing pre-engineered industrial buildings simply mean designing for warehouses, workshops for industrial parks, etc.
Pre-engineered commercial buildings: Similar to pre-engineered industrial buildings, Pre-engineered commercial buildings have a smaller scale to serve the needs of trading and business locations, etc.
Pre-engineered military buildings: Designed with a simple structure, serving military needs, such as a training place, a place to store military items, etc.
4. Advantages and disadvantages of pre-engineered steel buildings
Advantages
The advantages of pre-engineered steel buildings are appreciated by low construction costs. The main raw materials are steel, corrugated iron, combined with other materials with low cost so that many clients can choose to buy, design, and build.
Pre-engineered steel buildings have a fast construction time because they only need to be assembled according to the available designs. Besides, the great advantage is to reduce the construction load when the materials are light in weight.
In addition, prefabricated house designs can be applied to living, trading, storage, etc.
Disadvantages
The disadvantage of this type of house is that it has a high degree of corrosion and low moisture resistance. Besides, the heat resistance of steel material is limited. Therefore, the investment in maintenance costs for prefabricated houses is also quite costly.
5. Applications of pre-engineered steel buildings
As mentioned, pre-engineered steel buildings can be used to perform many functions. It can be used as a living area and civil construction such as a kiosk or a warehouse to store goods. They are making military barracks or making warehouses, storage yards, garages, etc. Pre-engineered buildings have high applications in life, convenient with low cost, and short design time.
6. Construction process of the pre-engineered steel building frame
The pre-engineered steel building frame construction process includes main stages. Must go through three standard procedures including:
Design drawing board: Design drawings based on customer needs and the actual geological situation to measure the most appropriate data.
Structural processing: After the drawing is completed, architects and fabricators will measure according to the standard scale as cut, shape materials, create rough sketches, paint to meet requirements.
Erection of pre-engineered steel buildings: After completing the above two steps, start the erection. The materials are built, erected on the foundation bolt system built solidly to help secure the building. Depending on the actual situation, the time and difficulty of erection will change.
7. Cost of building pre-engineered steel buildings
The construction cost of pre-engineered steel buildings is calculated based on m2. Along with the charge to pay for construction materials to calculate the total cost. Therefore, it is necessary to choose a quality construction team with a reasonable price and import suitable materials and stable prices to design the most effective budget.
8. Should pre-engineered steel buildings be built or not?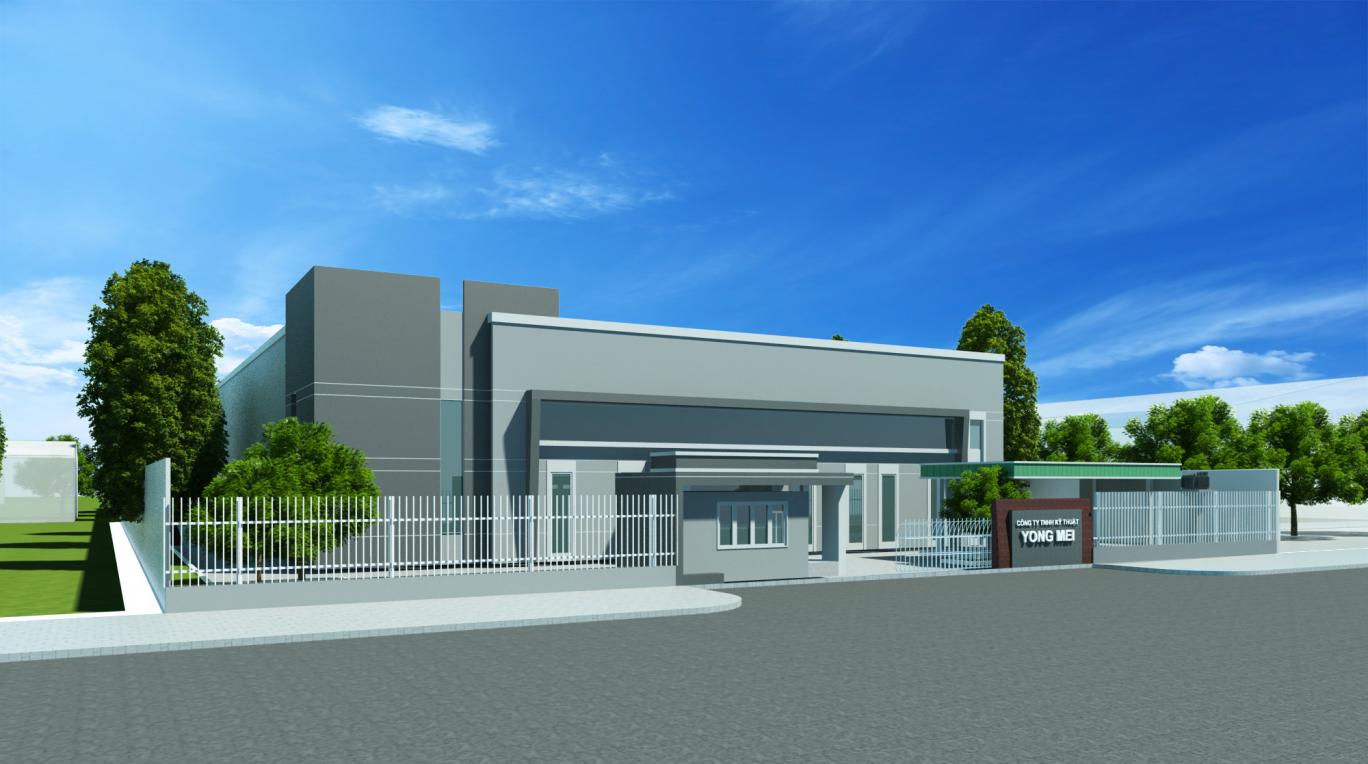 Although there are a few minor drawbacks but can be overcome, with advantages such as cost-saving, fast, easy construction, build pre-engineered steel buildings is a good choice for many people today to help have a quick, convenient, cheap structure that is suitable for the development context, the land is tight, and the people are crowded.
9. Where is the reputable pre-engineered steel building company?
Many companies specialize in the construction of pre-engineered steel buildings, but to choose a reputable one, you need to consider it reasonably, bringing the most benefits. One of the leading contractors in the construction field is BMB Steel. This is a professional design and construction unit pre-engineered buildings that many people choose today.From 2004 until now, BMB Steel has always maintained its position as a standard and high-quality design and excellent construction company. The materials provided by the company are all good materials, with good heat and moisture resistance, overcoming the disadvantages of conventional procedures that still exist. Design techniques always ensure the whole process and structure. Ensure quality when handing over projects to our clients with the best results.
10. Beautiful pre-engineered steel buildings of BMB Steel
So that customers can grasp the designs of BMB for easy reference, below, we present to you some of the newest and most beautiful designs. Let's take a look at BMB Steel's beautiful pre-engineered steel buildings collection.