---
NEWSROOM
Prefabricated cafe shop - A new style design in 2021
The trend of designing cafes in the style of prefabricated houses will be more popular than ever in 2021. To learn more about this trend, let's look at some typical prefabricated houses with BMB Steel.
1. The popularity of the prefabricated coffee shop 
For the time being, business owners, as well as diners, are gradually interested in the simple, rustic, and unique design of cafe shops. Therefore, investing in a prefabricated house cafe is a very reasonable choice to serve the needs of enjoying an aesthetic space.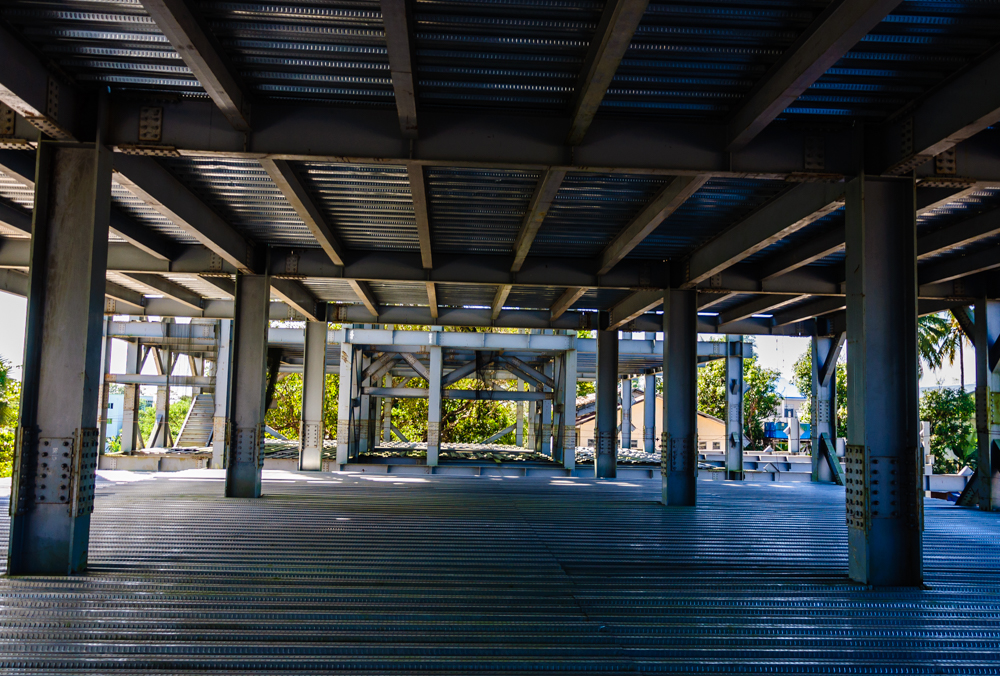 The reason why we think a prefabricated home cafe is a good investment is that it is built by a

prefabricated house frame

. By applying this type of building, the space of the restaurant is considerably improved. Besides, unsophisticated architecture increases the area significantly. Thus, the space of the shop will be spacious for you to unleash your creativity.

Firstly, prefabricated coffee shops can be designed in a variety of ways with different styles. Secondly, the architecture of prefabricated houses is also solid enough to make you feel secure when using them. Thirdly, in terms of cost, the money you invest must be carefully considered before deciding to do business.

Prefabricated buildings

are suitable for business owners with limited capital so that you can build most optimally with your financial ability.

The process of designing a prefabricated house is not intricate. It just takes place in a short time, so your project will be able to go into operation quickly, and your business will be accelerated.

Another reason is the durability of prefabricated houses. Nobody wants their coffee shop to be maintained and improved once in a while in terms of housing quality. Therefore, the long-term durability of prefabricated houses is very noteworthy. Thus, you should choose to build this kind of coffee shop for long-term savings.
2. Some standard prefabricated coffee house models
It is vital to have a general idea and concept for your cafe. Architecture and style are two key factors that determine the ability to maintain the long-term sustainability of a coffee shop. In addition, a coffee shop with a unique design idea will attract more diners to experience it.
In this year, many creative ideas become trends, such as tone style and minimalism style. Below, BMB Steel has compiled the top stylish, beautiful, and impressive prefabricated house cafes for you. Let's take a look and make a note if these ideas work for you.
Model 1: Prefabricated steel frame coffee house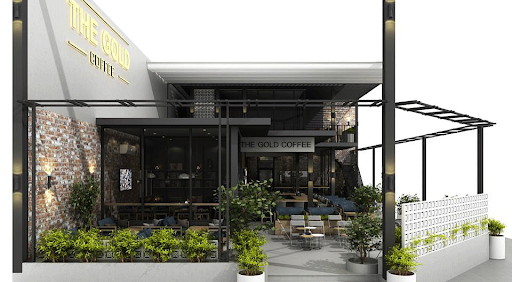 The surrounding glass structure is built entirely by a prefabricated steel frame with liberal architecture combined with a prefabricated steel frame. This architecture creates a sense of freedom, harmony with nature, and airy space.
Model 2: Prefabricated steel roof frame coffee house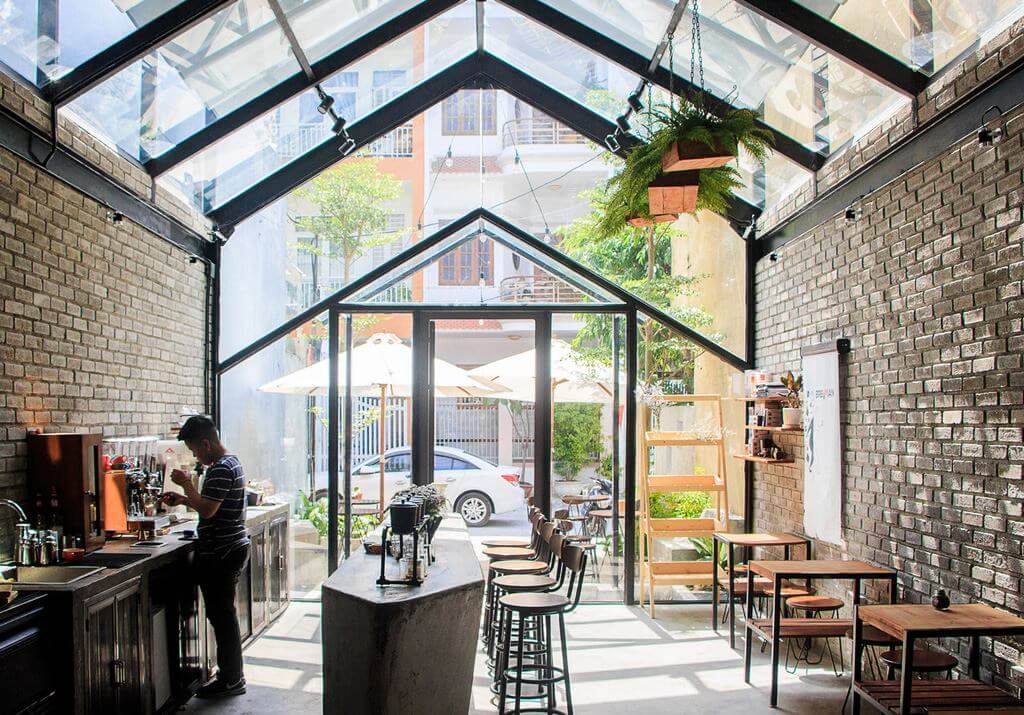 Designing a coffee house in this template gives you a rustic, close and liberal look. The roof, columns, struts, and main doors are installed by prefabricated steel frames and transparent tempered glass. The surrounding structure is raw brick, fixed prefabricated steel roof frame. The harmonious combination of colors brings a style full of personality and street style, perfect for enjoying a delicious cup of coffee.
Model 3: Unique prefabricated steel frame coffee
If delicious drinks are the factors that retain customers, a unique and beautiful space is compulsory and is essential to attract new diners to your coffee shop. Especially for a new shop that has just come into operation, there is a rival for space to make restaurants visit, check-in, and use their services.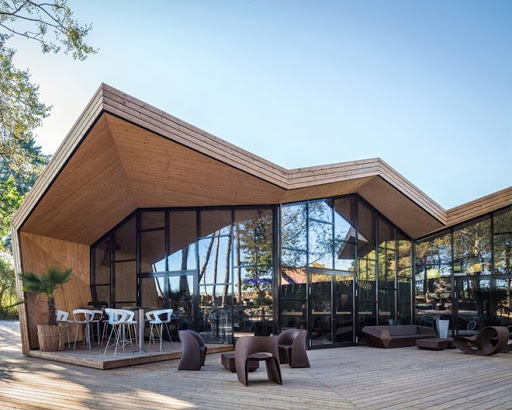 As we mentioned above, the model has a unique design, with a steel frame and particular roof. The entire frame is designed and assembled firmly. Besides, the roof and surrounding structure are made from wooden slats to create a luxurious appearance. This is an excellent idea to apply.
Model 4: 2-storey steel frame prefabricated coffee house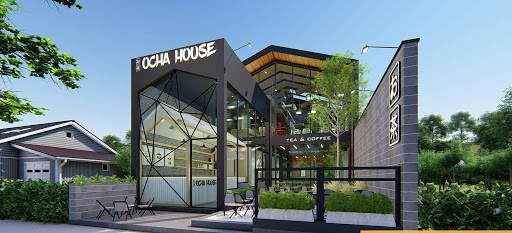 Choosing a design of a coffee shop with a 2-storey steel frame is also a perfect idea to expand your business space. Not only to keep the house solid but the steel frame is also assembled with glass doors to create impressive details for the cafe façade.
3. Build a prefab house cafe with BMB Steel
If you have a business idea with a prefabricated house cafe but still wonder where to start, you can refer to BMB Steel. BMB Steel is a reputable and prestigious pre-engineered steel frame house construction and installation company that has been widely well-known recently. Besides helping to come up with beautiful construction ideas, BMB is committed to bringing the best quality and the most reasonable price to all customers.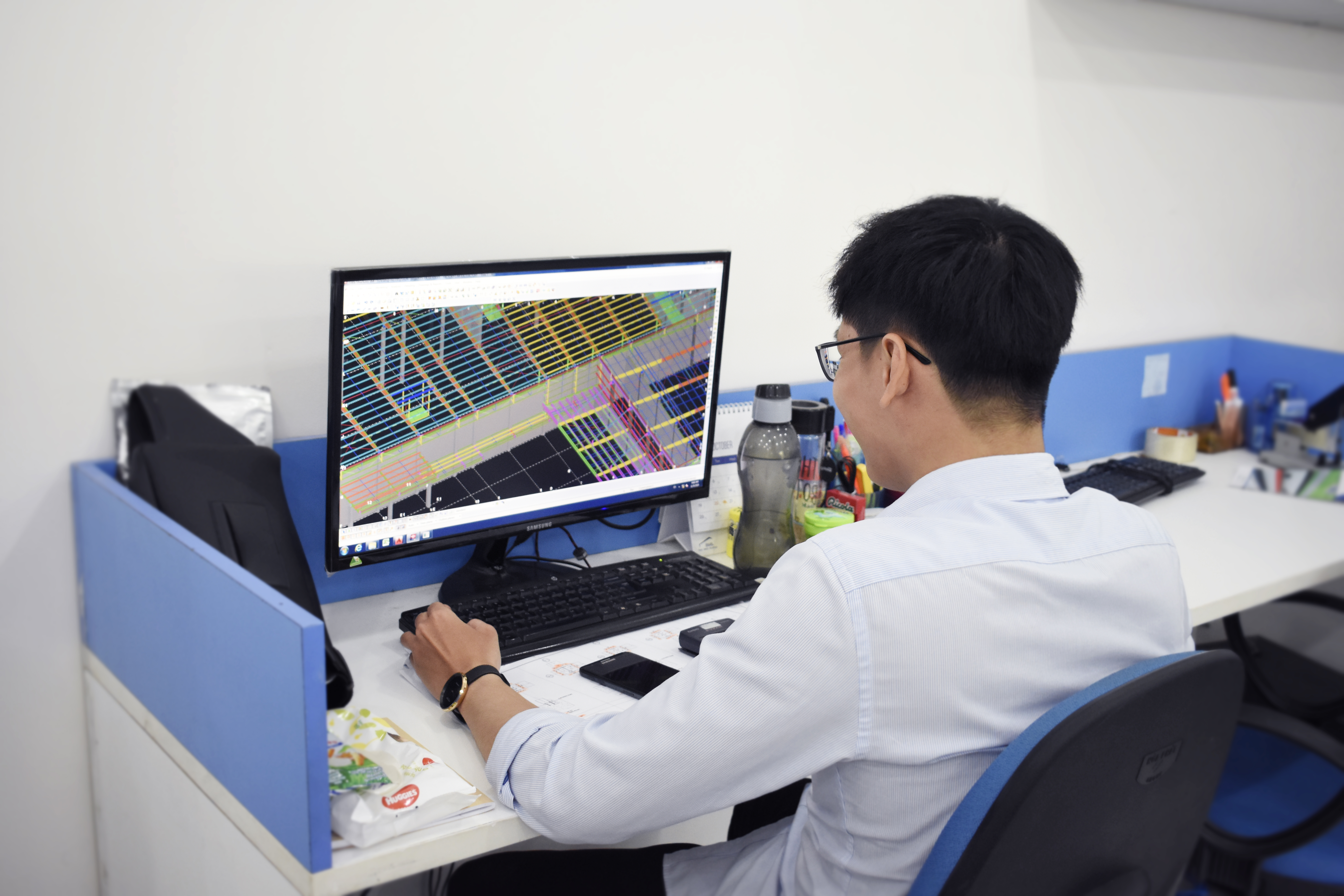 Should you want to have an awe-inspiring and sustainable cafe space for business and development, contact BMB Steel to cooperate and make the best work. In addition, you can refer to the trend of pre-engineered steel townhouses 2021 to update more ideas for your shop. Hopefully, your project will be successful.