---
NEWSROOM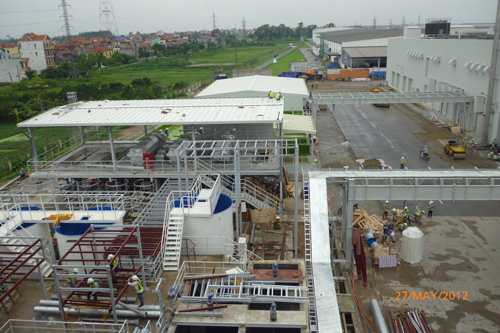 BMB Steel was awarded a contract to design, supply, fabricate and erect structural steel of a total of 300 tons of Panasonic – A worldwide leader in developing and manufacturing electronic products for a wide range of consumer, business, and industrial needs.
The project started to construct in Dec 2011 and will be completed within July. Structural steel is an important item on the whole. It's designed mezzanine floors to support silos (the biggest silo is around 70 ton) and the pipe-rack systems to connect production lines. BMB Steel has carried out a reasonable solution with economically high.
With success in Panasonic (PED), BMB Steel looks forward to more collaboration projects with Taisei/Vinata and Panasonic Vietnam in the future.