---
NEWSROOM
Whether the industrial factory design of a 100,000m2 factory is suitable for businesses or not?
The industrial factory designs that are being built for many current projects are very diverse and developed. Significantly, the factory design of 100,000m2 has an exceedingly large scale, modern equipment, and high efficiency.
However, building a large production area is uncomplicated. It requires capital and a large output volume, etc. You can refer to this article from BMB Steel to know more about this extensive production process.
1. Special features when building an industrial factory design 100,000m2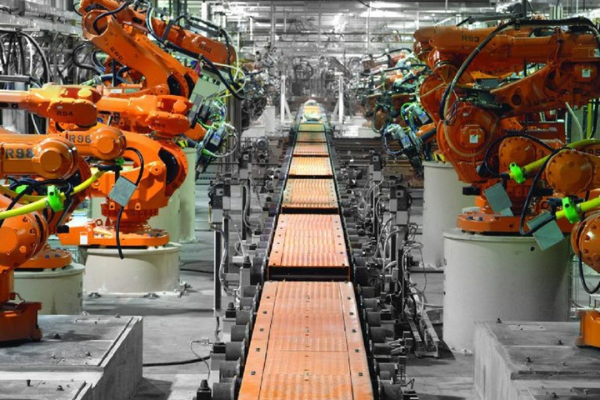 Building an industrial park requires a lot of money. Thus, what are the necessary aspects for an investment owner to evaluate and decide to invest in?
Beautiful - fast - high-quality designs are fundamental factors that many people evaluate before intending to design a 100,000m2 factory. With an incredibly fast construction speed, the matters of ensuring funding and the source of materials are carefully considered. Thus, the work is managed and arranged clearly, with the supervision of the work as well as encouraging the workers to work.
We should especially pay attention to the weather during the factory construction so as not to be affected by bad weather. Thanks to that, the work process is accelerated so that the factory can quickly go into operation.
2. Structure of 100,000m2 factory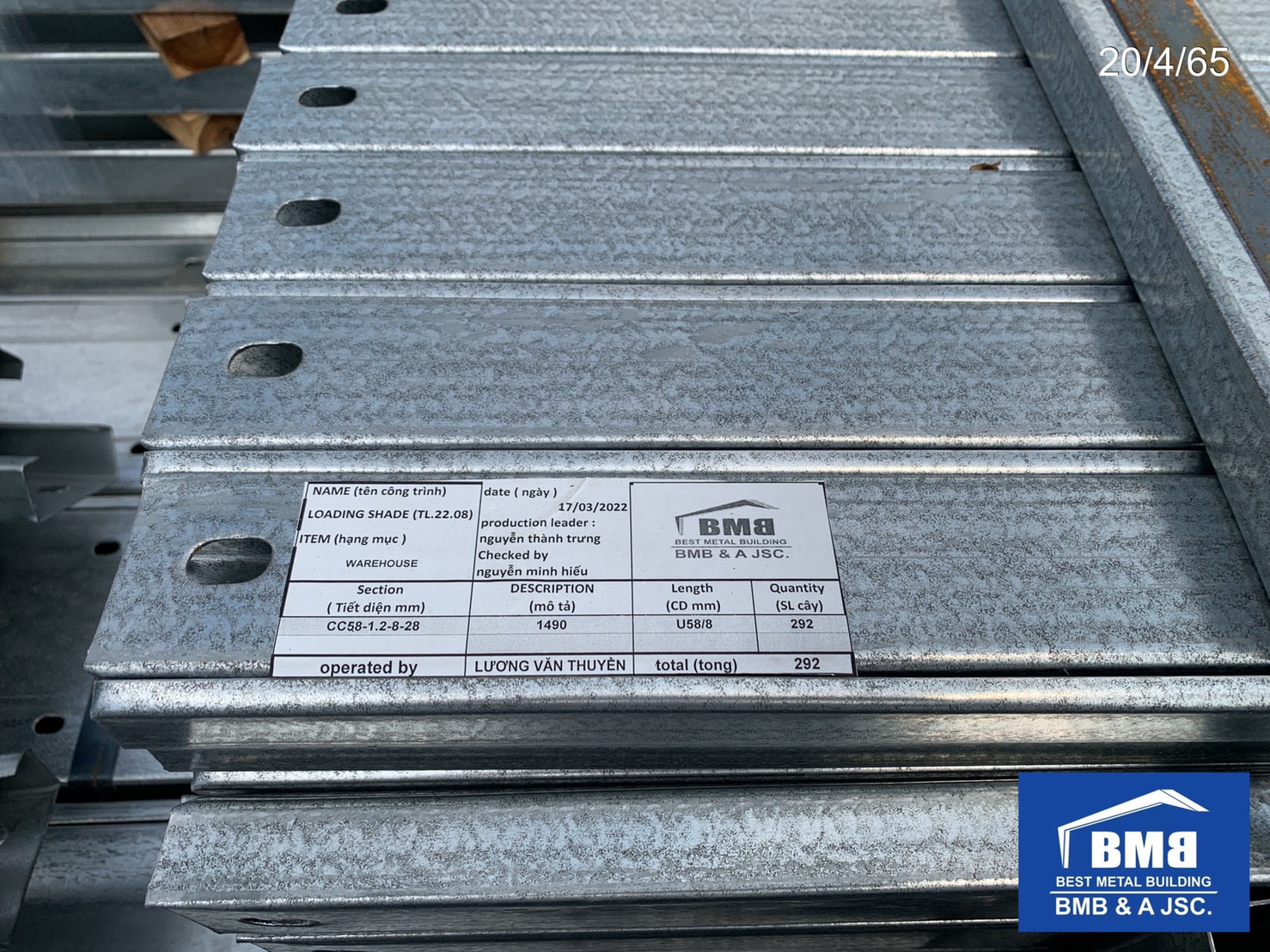 The industrial factory design of 100,000m2 will be divided into 3 layers of house structure:
The main steel frame structure is fixed in the workshop: the truss columns will be set up and spread around the workshop.

Secondary structure: plastering and laying wood tiles for the wall. Using roofing sheets to transfer the force to help the mainframe support the weight.

Roofing materials to help insulate sound and heat between workshops in the industrial park, helping to prevent fires when unfortunately burned, especially creating a closed space, open and clean working environment.
3. Advantages of 100,000m2 factory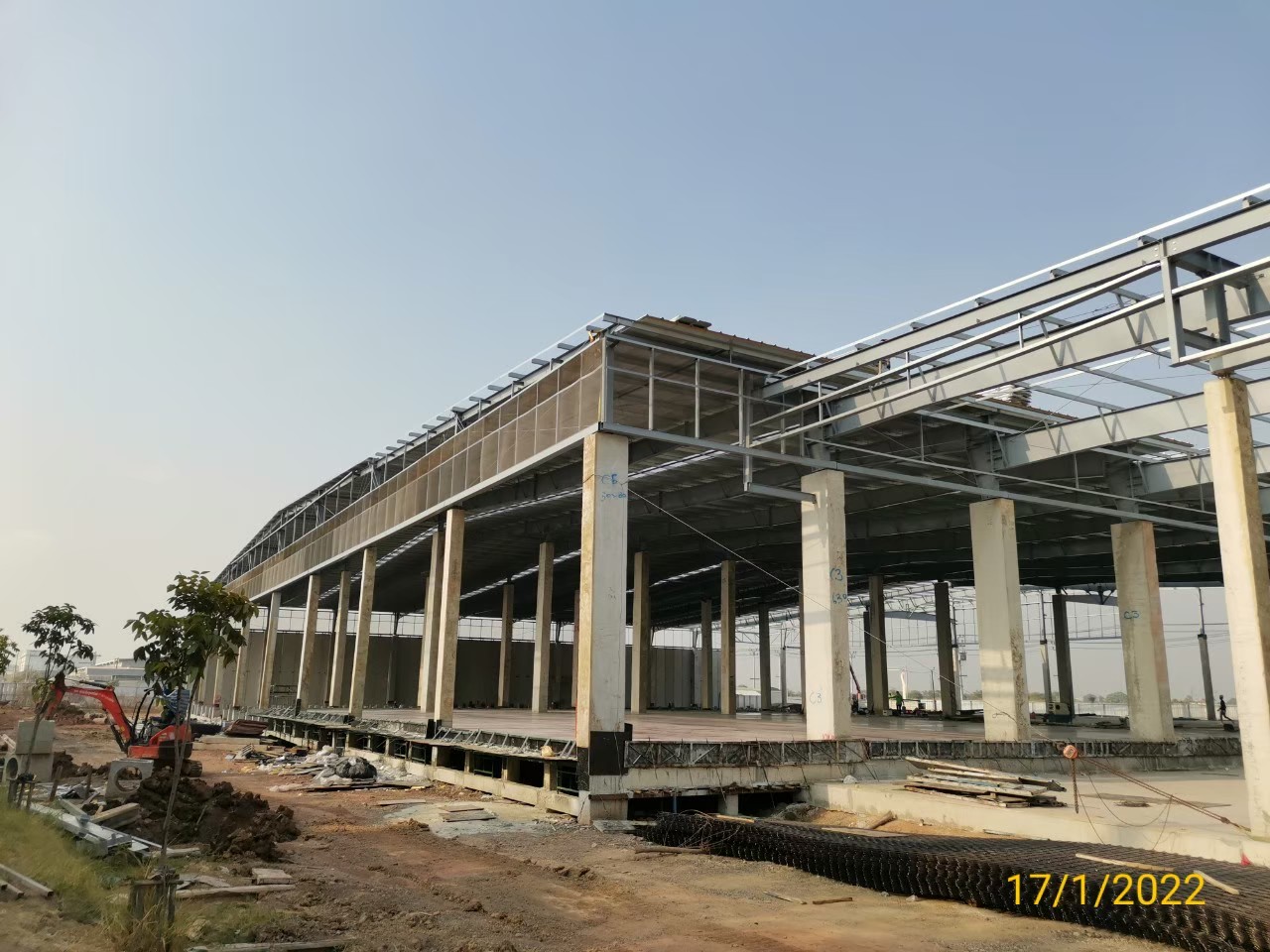 The benefits and advantages when designing a 100,000m2 factory are:
The large space will produce a considerable amount of goods to meet the needs of consumers, and it will be easy to manipulate the market.

Attract customers to order products at the industrial park. Goods are displayed beautifully and neatly.

A good-looking workshop is easier to transfer.
4. Suitable enterprises to choose a 100,000m2 factory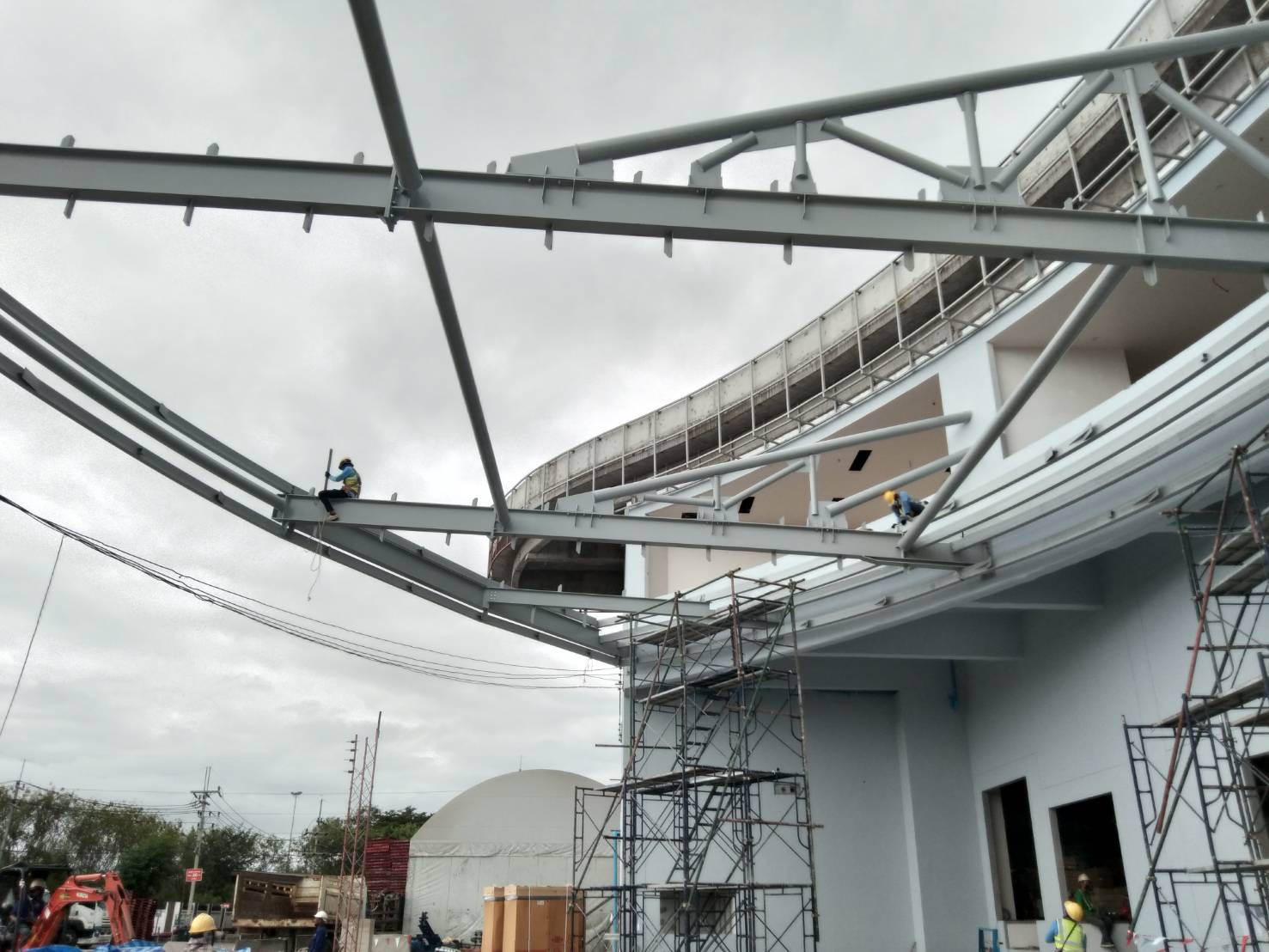 Each business needs to set a target to determine its model of a business. You need to review them based on capital and the number of employees.
When you invest in agriculture, forestry, and fishery, it is reasonable to have a large area of ​​​​100,000m2 (the investment ranges from 40 billion to 50 billion).

The investment ranges from VND 20 billion for industrial enterprises producing transmission lines to VND 100 billion.

Commercial service businesses need capital from over 10 billion VND to 50 billion VND, and the number of employees ranges from 500-600 people.
5. Things businesses need to consider when choosing to build a 100,000m2 industrial factory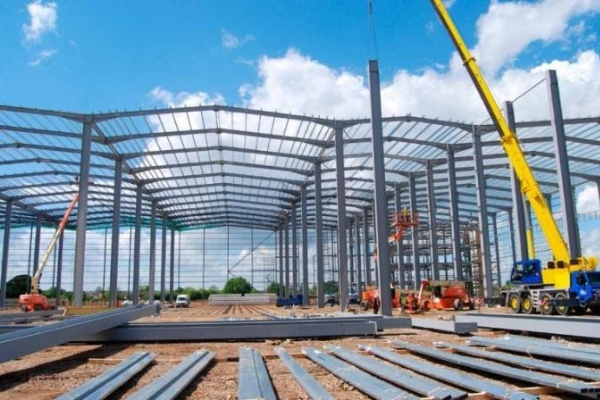 A few notes when you want to build a successful business:
Base on the area of ​​the premises to give the standard of production space.

Limit serious mistakes in the construction and construction process and try not to incur additional expenses and incidental materials.

Equipment and machinery paths must be safe and clean.

Materials are suitable for the environment, achieving good product quality.

Adjust and monitor machine specifications, rotational speed, wind machine, and concrete thickness for better operation.
6. Industrial factory design 100,000m2 models
To have the most satisfactory factory, you can refer to the 100,000m2 factory samples based on many criteria and have been approved.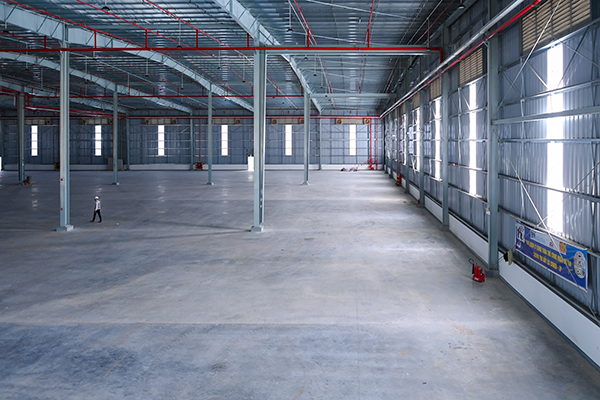 Multi-storey production factory
Designing a 100,000m2 multi-storey factory (from 2 floors or more) is convenient for the area to expand significantly. There are more dining areas for workers, administrative offices for staff, and more spacious production areas.
The industrial park was built in the prefabricated style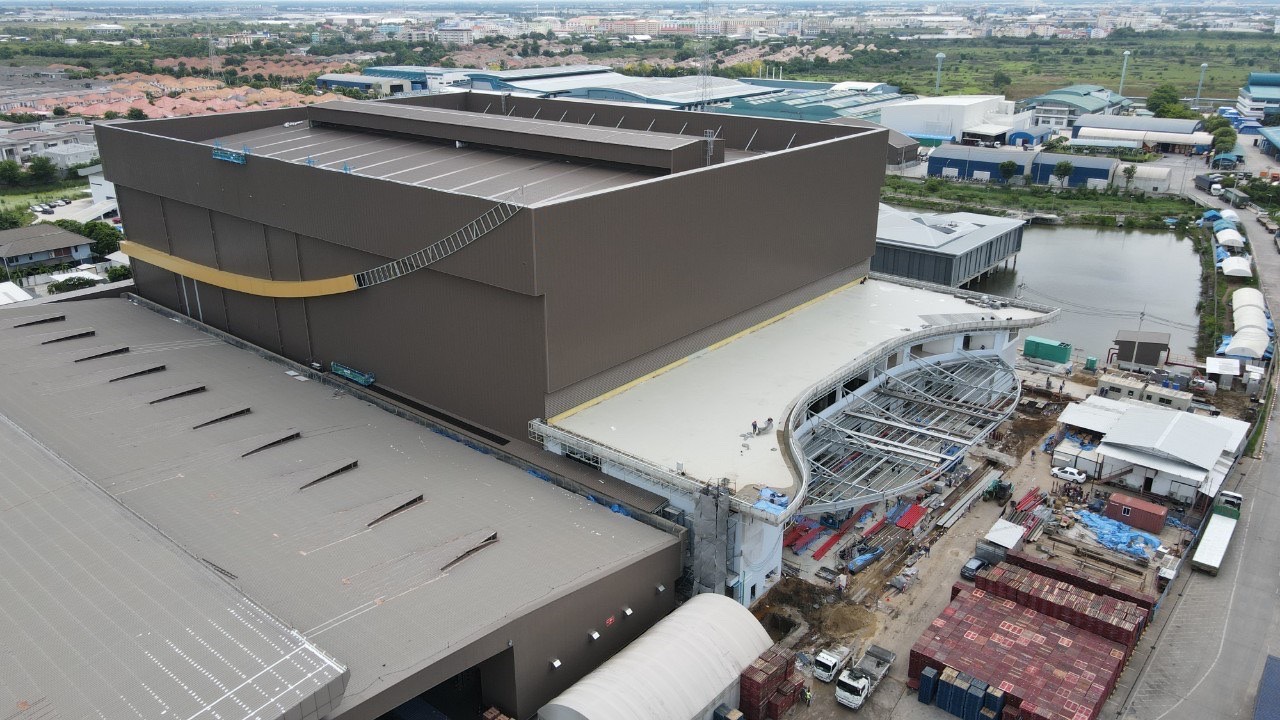 With the construction of a large factory with an area of ​​​​100,000m2, BMB Steel recommends that the investor consider a pre-engineered factory, which will help save some money on construction costs.
7. 100,000m2 factory drawings 
Detailed construction drawings are reasonably arranged with primary columns and auxiliary columns.

The drawing specifies the codes.

Drawing of electrical wiring in the industrial park.

Waterline drawing.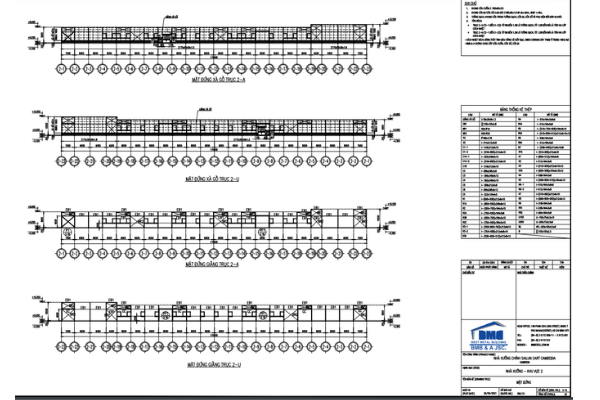 With the experience of designing a 100,000m2 factory, you must have received a lot of information. Hopefully, these shares will help those who intend to start a business gain more knowledge.