---
NEWSROOM
Notes when designing garment factory
The textile industry is one of the critical industries of our country. It not only solves employment problems but also meets social demand. To ensure this, manufacturing enterprises need to build efficient and quality industrial garment factories. When designing and building a garment factory, what should be noted? In this article, BMB Steel will share shortly with you.
1. Crucial categories when designing industrial garment factories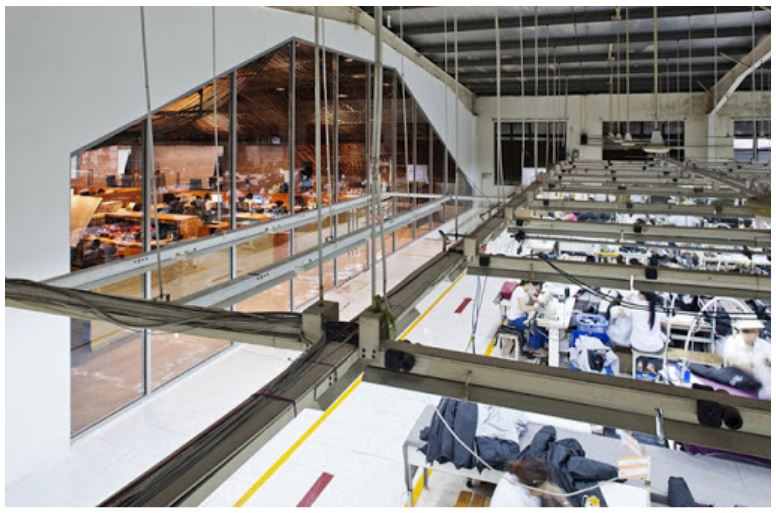 Currently, to design industrial garment factories, construction contractors will apply international design standards or Vietnamese design standards. Depending on the needs and investment capabilities of the business owner, the contractors will decide which type of design is chosen. However, regardless of the design, it must also ensure the following things:
The ground plan of the factory must have sufficient area to arrange the technical diagram for the factory, which can be expanded later without affecting the old structure.

Select quality and safe construction materials, which are suitable for the factory's needs

Provide construction plans to calculate the most specific and detailed diagram, ensuring economic benefits for investment business owners.
2. Some notes when building an industrial garment factory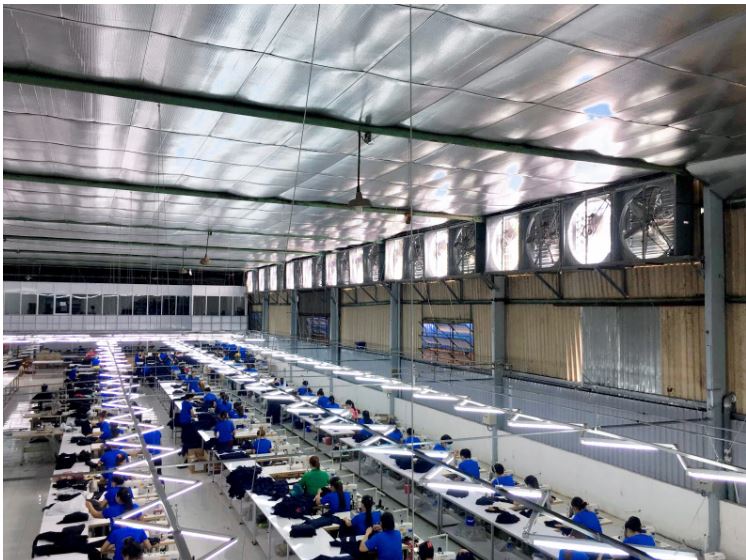 2.1 Design appropriate foundation
The ground and foundation greatly influence the quality of the construction. When building on soft ground, you should build a solid foundation to withstand the load of the factory without affecting it. The design of the foundation must depend on the ground, reinforce and drive the pile according to the standards.
2.2 Fully equipped systems
Pre-engineered factories must have adequate ventilation, soundproofing systems, and good covering systems for not to be affected by the environment, weather, and other factors to reduce productivity.
2.3 Notes on design and construction costs
We need to actively and detailedly plan for the cost of designing and constructing. Evaluating the cost of buying premises, buying construction materials, hiring construction contractors are necessary steps to prepare. Besides, we should prepare incurred expenses in case of expenses arising during the construction process.
2.4 Design detail construction drawings
A detailed construction drawing shows the overall structure of the project. Drawings are designed in accordance with construction conditions and ground. They will analyze and evaluate the effects to come up with the most appropriate construction plan.
2.5 Maintain construction records
Before and after the construction process, it is necessary to inspect and supervise the construction progress. There should be a construction record to ensure that there are no problems.
2.6 Choose a reputable construction and design contractor
We always remind you that the important note when designing and building any project is choosing a reputable construction contractor in every article. This is the foundation for you to get the best quality work.
This is all about the notes when designing and building industrial garment factories that BMB Steel wants to send to you. Hopefully, this helpful information will help your business complete an industrial garment factory to meet production and business needs.