---
NEWSROOM
Notes when choosing a pre-engineered steel company contractor
Do you have a vacant piece of land and want to build a pre-engineered steel house? Are you a business owner who wants to build a production facility, commercial building with steel frames? Are you wondering which contractor to choose to assign the responsibility of executing your project? Hence, let's refer to some notes when choosing a pre-engineered steel building construction company in the article below.
1. Application of pre-engineered steel buildings
Thanks to the advantages such as low cost, high usefulness, high durability, perfect quality control and fast completion time, the use of steel structure in construction is becoming more and more popular among consumers. Pre-engineered steel buildings are widely used in many fields such as industry, commerce, public works and some other constructions.
Industrial applications: Construction of factories, production workshops, warehouses, etc

Commercial applications: Building showrooms, supermarkets, offices, commercial centers, showrooms, multi-function buildings, exhibition centers, etc

Public works: Construction of schools, hospitals, museums, stadiums, sports centers, airports, etc

Other works: Construction of farms, roofs, gas stations, airport shelters, etc
2. Criteria for choosing a pre-engineered steel building construction company
With many applications and advantages, the construction of pre-engineered buildings is developing dramatically, leading to the appearance of many companies building pre-engineered steel buildings. The huge number of construction companies on the market today will probably cause many investment owners a complicated problem when choosing a company to build pre-engineered steel buildings for their projects. Let's take a look at some of the notes you need to pay attention to when choosing a construction company for your project.
Brand image of the construction company: Brand is always considered a "trump card" of the business. The image and brand of a business cannot be bought with money but must be built on a foundation of people and services. Customers can learn a company by asking from acquaintances, reviewing reviews on social networking sites, etc

Professional and technical qualifications of the staff: The investment owner can check the construction capacity of the company by asking to see actual pictures and videos of the projects that the company has implemented.

Reasonable price policy: If the brand is a factor to consider, then perhaps the cost is the factor for the investment owners to decide whether to choose a construction company. After finding a list of construction companies, 100% of investors find out the construction contractor price and 50% when they see the price is higher than elsewhere, they will stop learning. Price often goes hand in hand with quality, but the quality of a construction company does not depend on the high or low price, but whether it is reasonable or not. Because the price is too cheap, the quality of the works is difficult to be guaranteed in the era of escalating prices, but the high cost is not suitable for economic conditions.

Ensuring labor safety: A construction company that does not guarantee adequate occupational safety conditions for its workers, how dare the investment owner hand over their work to them. Construction companies need to be responsible for their workers, this will minimize unfortunate accidents that affect the quality of work as well as increase reliability for customers.
Choosing a construction contractor to "try before you trust" is not easy, so here we would like to introduce to you a reputable pre-engineered steel building construction company in the industry. - BMB Steel.
3. Introduction of pre-engineered steel building construction company - BMB Steel
BMB Steel is one of the leading companies in the field of steel structure design and construction contractor in Vietnam. BMB Steel was established in 2004, currently the company has branches in countries such as Vietnam, Cambodia, Myanmar, Thailand, Singapore, Philippines. BMB Steel always improves quality and services to meet the highest requirements of customers in terms of design solutions, progress, quality and safety in construction.
BMB Steel is proud of its outstanding advantages such as the application of international standard structural systems, the entire production process is operated by modern machinery, reasonable design and construction costs, all can fit the budget of many customers, etc. We always put the interests of customers first, carry out the project with the spirit of always innovating to create the most unique designs, match customer needs.
During 18 years of operation, BMB Steel has cooperated with many well-known partners such as: Lock&lock, Masan, PepsiCo, etc. We are very pleased to always receive many positive feedbacks from businesses, investment owners, and customers who have experienced the service of BMB Steel.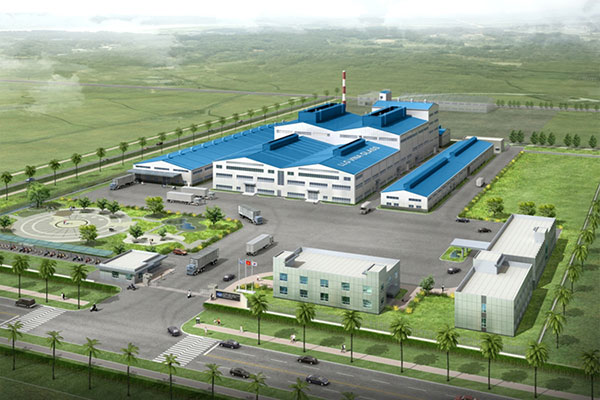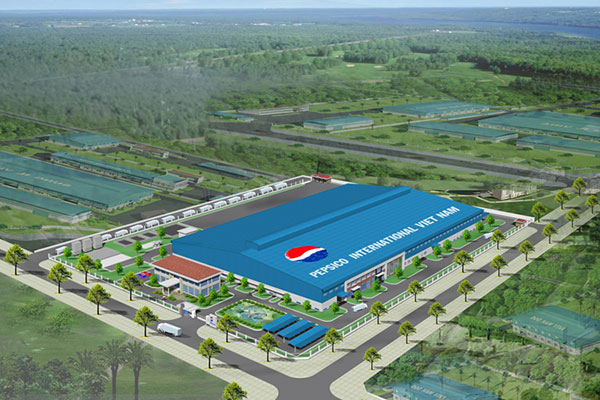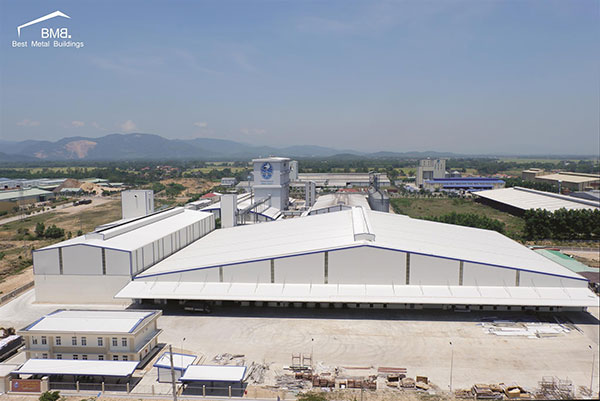 With the mission to bring valuable works, BMB Steel pre-engineered steel building construction company is the quality choice for customers. If you have any questions, please contact us via hotline or website, our staff will answer as soon as possible.