---
NEWSROOM
1001+ ideas to build gorgeous prefabricated house in 2021
In 2021, the prefabricated house is the trend of minimalist, economical and functional houses. In the article below, BMB Steel will introduce to you 1001+ cheap and beautiful prefabricated houses for your references.
1. Cost-saving prefabricated house with luxury wooden design under 100 million VND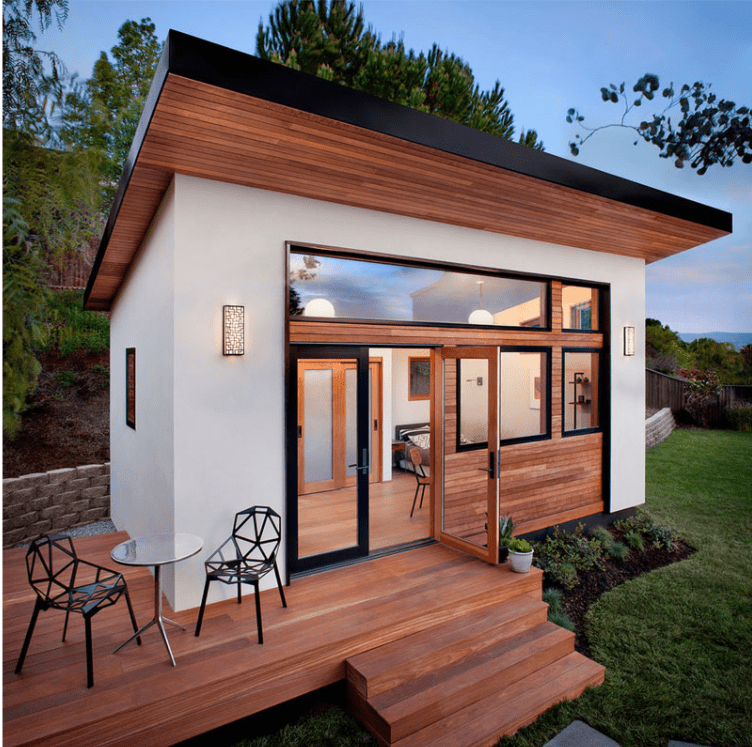 The four-level prefabricated house has a simple design with wooden ceiling and floor to create a luxurious feeling. The steel frame glass doors are the impressive highlight for the house. In addition, the reinforced concrete structure and the pre-engineered steel frame will ensure certainty for the building.
Price: about 80-100 million VND
2. Energy-saving smart low-cost prefabricated house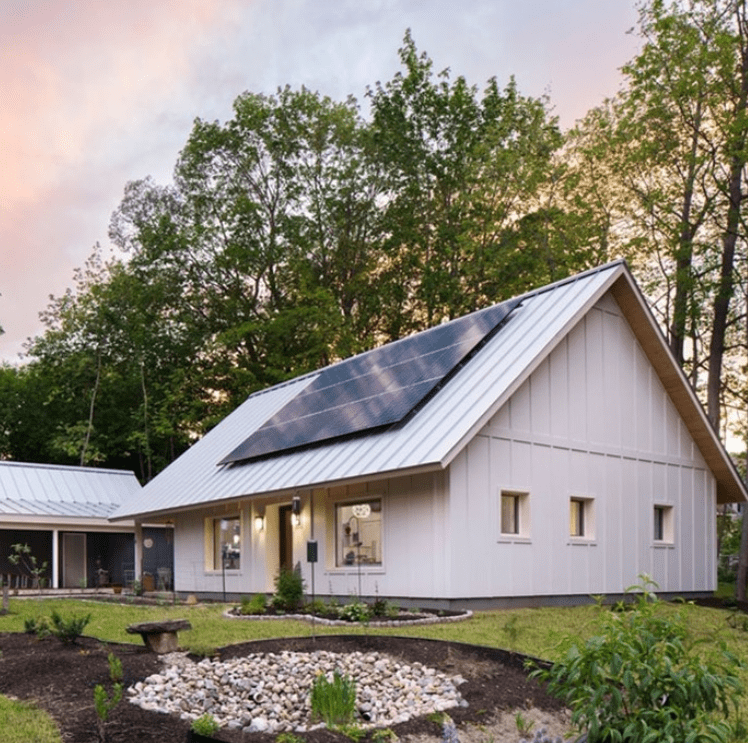 Using smart homes is a solution for many people. Smart homes with roofs using solar energy  are more environmentally friendly. The surrounding of the prefabricated house is covered with white boards, which create a very modern and eye-catching look. This may be the design trend in the future.
Price: about 200 million VND
 3. Cost-saving homestay-style prefabricated house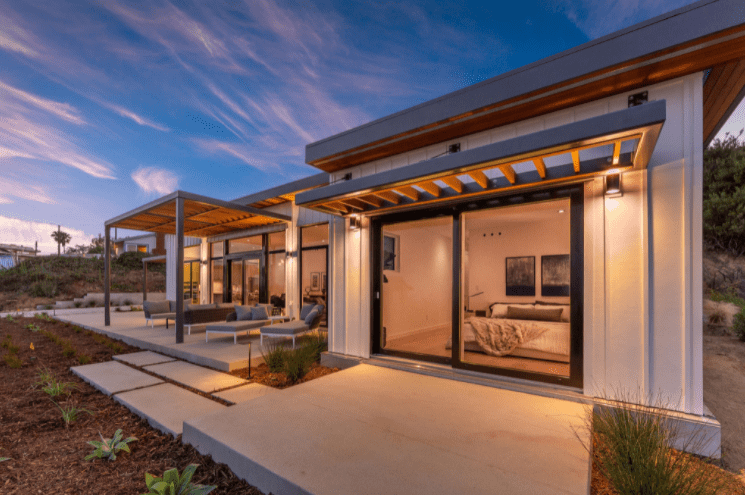 Designing a homestay for business is a solution that many people choose. This type of building is a suggestion for you to make an attractive homestay. The roof is designed with a flat roof and the pre-engineered steel frame is firmly linked with reinforced concrete. The whole house is painted white. Besides, it is combined with tempered glass doors to make this design more modern.
Price: about 100 million VND
4. Prefabricated mini villa with 200 million VND
This 200 million mini villa is suitable for families with moderate members. Built entirely by assembly method and the dominant black color, this structure looks very simple. However, this simplicity attracts many people.
Price: about 200 million VND.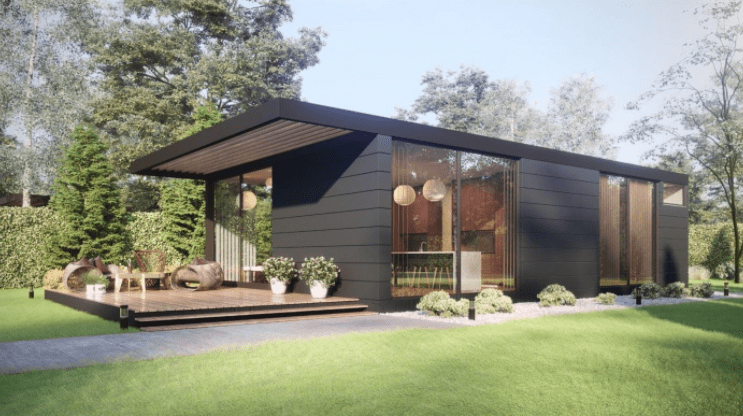 5. Modern and cheap prefabricated house suitable for small family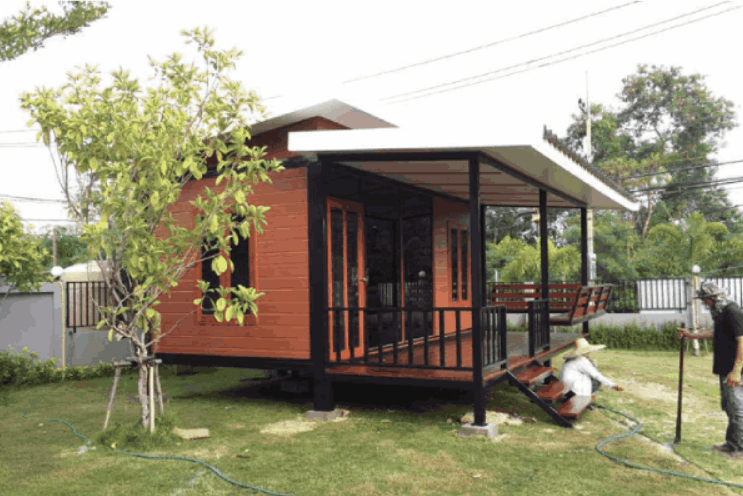 With a limited budget, the pre-engineered steel building is a suitable solution. The pre-engineered steel frame is used as pillars and roof bracing. The simple corrugated iron roof is combined with concrete to make the surrounding. In addition, the façade is covered with beautiful red brick.
Price: about 70 million VND.
6. Beautiful and cheap four-level prefabricated house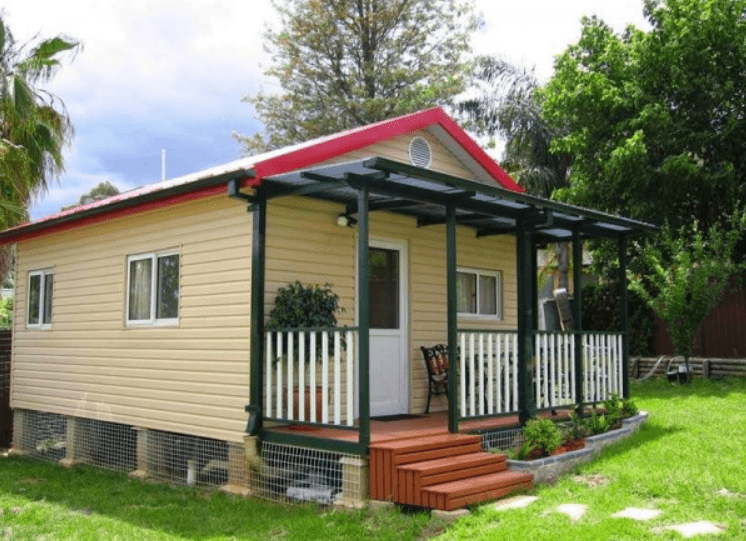 Four-level pre-engineered steel frame house is widely used in many families. You can see that the roof is made from cold corrugated iron. Along with the frame, the steel material is mainly used. The higher floor and the three step staircase make the house more convenient and beautiful.
Price: about 60 million VND
7. Cheap prefabricated house in rural area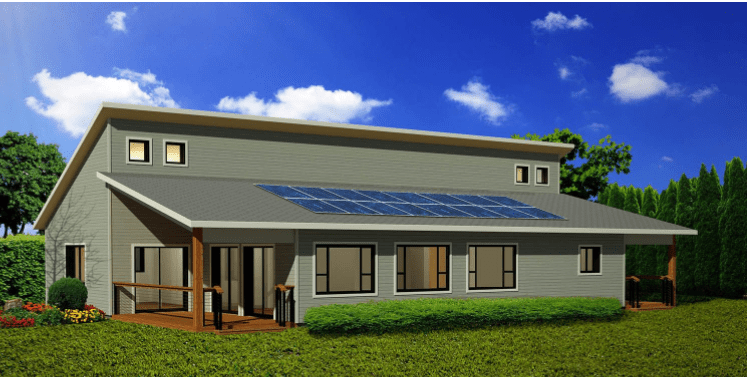 The rural area is an ideal place to build this cheap pre-engineered steel house. Designed with a spacious floor plan, there are many large windows for ventilation and light. The special roof with glass panels help to create a bright space inside the house.
Price: about 150 million VND
8. Beautiful and cheap 2-storey prefab house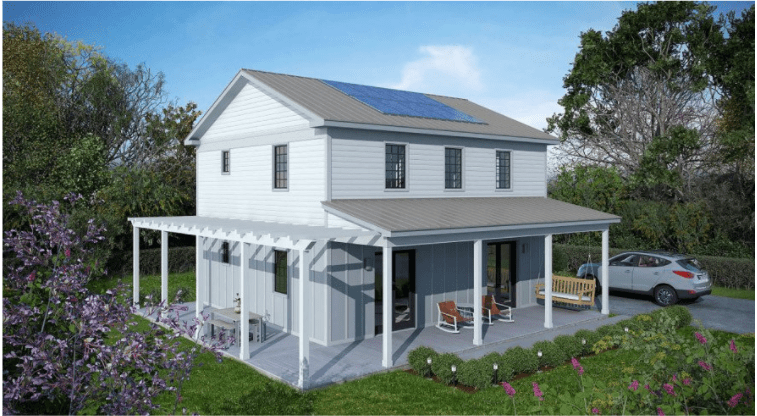 This type of 2-storey prefabricated house is very popular recently. Although the price is low, the house's quality is still acceptable. The main colors are impressive blue and white. Besides, the tube house frame structure makes full use of the usable space.
Price: about 200 million VND.
9. Modern and cost-saving prefabricated house with 2 roofs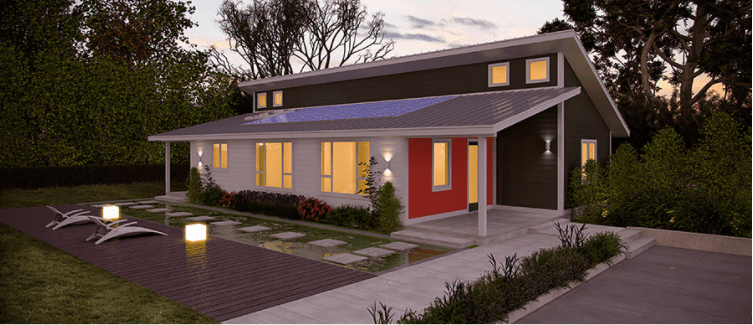 Because the steel frame can be created differently, the prefabricated house have an advantage that they can be built with many unique designs. The steel frame is quite simple, compact but sturdy. The structure of the house is connected but when looking at the facade, it looks separate.
Price: about 100 million VND.
10. Simple prefabricated house with 100 million VND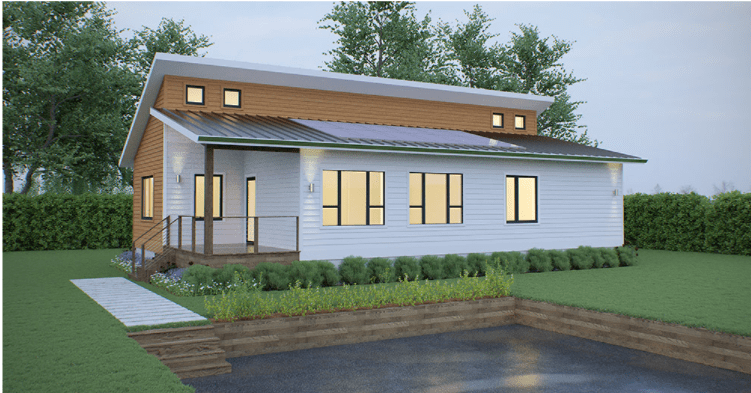 With a 2-room structure, this type of house is simple but very comfortable. The mezzanine increases the usability and usable area for the house. The main materials are corrugated iron, steel, and concrete to create a solid and harmonious overall architecture.
Price: about 100 million VND.