---
NEWSROOM
6 notes for businesses when designing mechanical factory construction site plan
Building mechanical factories for business enterprises is essential. Factories are places for workers to produce products, allocate and arrange them in a timely manner. Thus, the mechanical factory is a crucial project for businesses. In this article, BMB Steel will provide you with 6 vital notes for businesses when designing mechanical factory construction site plans.
1. Determine the location of the factory
When building a mechanical workshop to serve the needs of the business, it is integral to find out the location of the construction site. Due to the fact that mechanical production often causes noise and dust; thus, it is indispensable to choose a place away from residential areas such as industrial lands, and vacant lands, etc.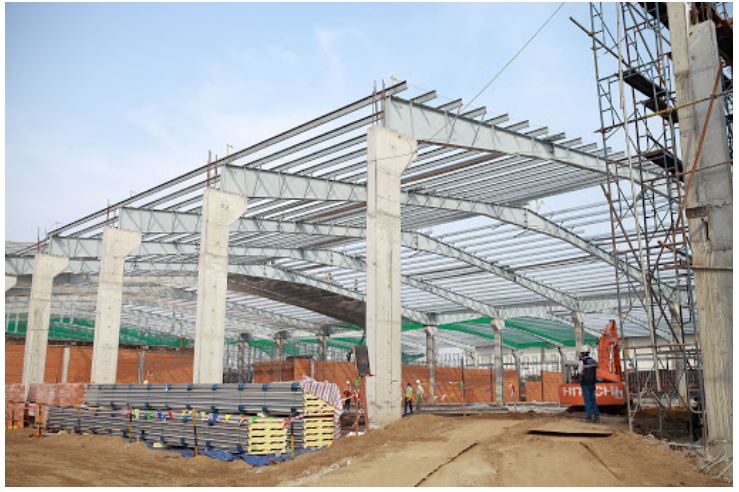 Besides, it is vital to determine your mechanical type to build in the correct location. If your factory makes noise in excess of regulations in locations such as residential areas, administrative offices, or any other locations, you will be fined. Therefore, you need to choose the construction area carefully.
2. Determine the general structure when building a mechanical factory
When building, it is crucial to understand the general structure of the whole mechanical factory. For instance, there are some factors that should be concentrated on, such as the lighting, ventilation, energy, transportation, and technical sanitation system, etc. Therefore, building a factory will not miss any parts. Besides, It is also easy to operate and produce other parts.
3. Draw a general structure diagram when building a mechanical factory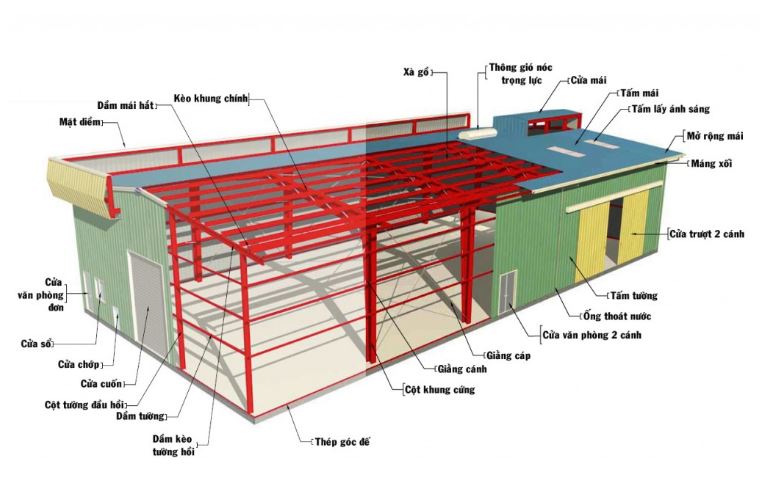 Drawing the general structure diagram before building the mechanical workshop is an essential step. Afterward, each component needs to be drawn in detail for builders to understand the entire structure of the work. Besides, the owners also have a general view of the completed buildings to ensure the highest quality.
4. Site planning when building mechanical factories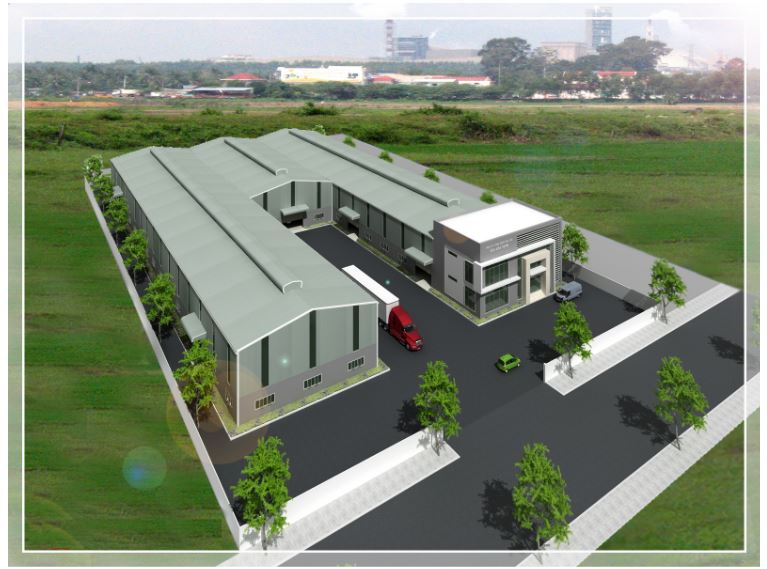 Site planning when building a workshop will help you scientifically allocate production and working positions for workers. In addition, this will help to divide the footpaths and perfectly design the mechanical production line. Then, the appropriate distance between the workshops will be arranged.
5. Design the master plan when building a mechanical factory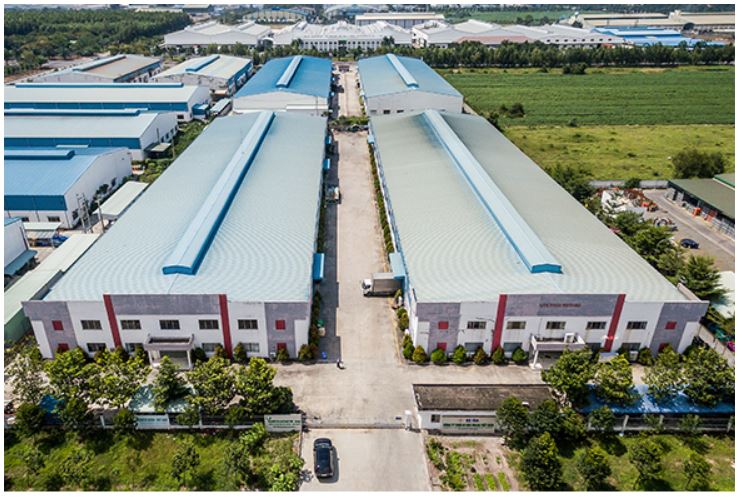 When planning the premises, the master plan should be designed from the overview to the details. Additionally, the arrangement of technology production areas should be focused on to ensure a reasonable and well-functioning production line. Thus, it can be seen that applying the exemplary standards and techniques will provide the best mechanical workshop.
6. Structure of mechanical factory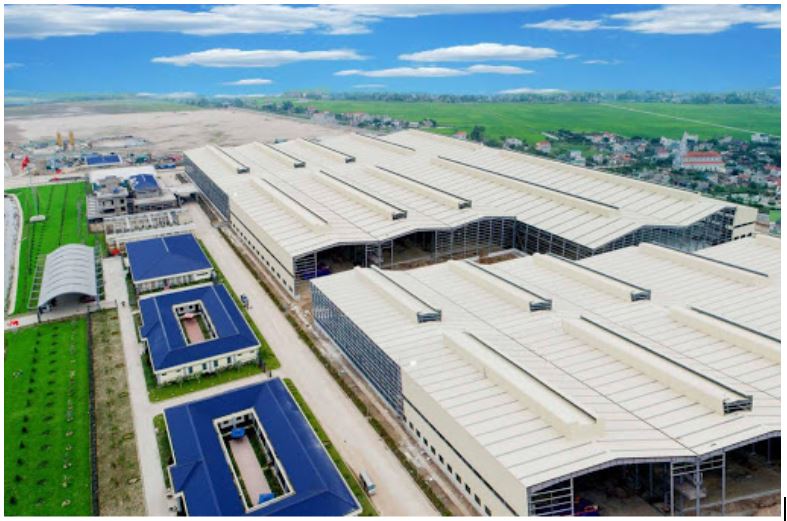 The mechanical factory structure depends on the needs of use, the number of employees, and the factory's scale. If it is only for the production of mechanical products, a one-story building is suitable. The two-storey factory structure can be used as an office. In addition, it is also possible to arrange additional areas, modern machinery, and equipment to serve the increased production demand.
7. Building pre-engineered factory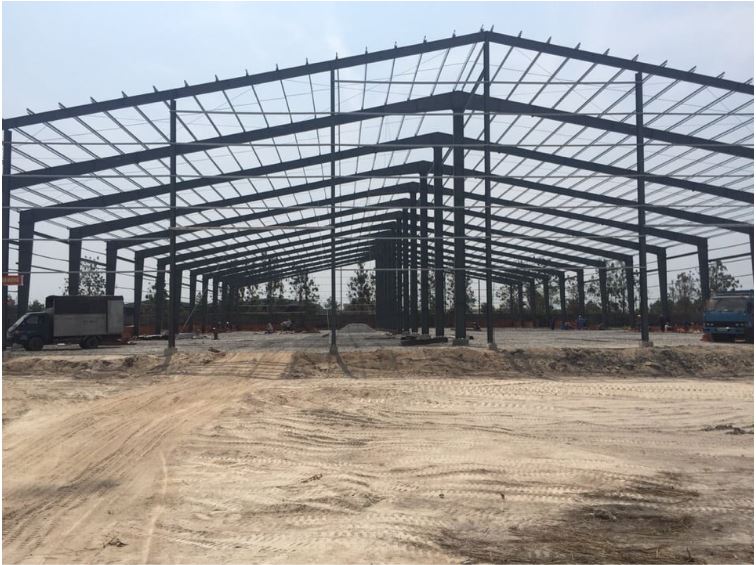 Renting a mechanical workshop on an hourly, quarterly basis will cost a lot of money. Instead of renting, you can choose to construct a factory, especially a pre-engineered steel building for mechanical manufacturing businesses. This will help you eliminate the above disadvantages. 
Building a pre-engineered factory will create industrial production space for businesses. Thus, the production process will be under monitor and uninterrupted. Besides, you have to prepare equipment and machinery thoroughly. In case you want to expand, you will be able to unify the working areas rather than renting a workshop.
The information above is the integral note to design a site plan for professional mechanical factory buildings. You can freely contact BMB Steel for advice, quotation for the design and construction of standard and quality mechanical pre-engineered factories.