---
NEWSROOM
Detailed and complete drawings of Thai roof pre-engineered steel buildings
By virtue of its high aesthetics, the pre-engineered steel building with Thai roofs is becoming a trend in construction recently. The design drawing should be prepared in advance because it has many benefits, such as saving time and optimizing costs. How to make a design drawing for a Thai roof pre-engineered building? This question will be solved by BMB Steel in the article below.
1. The role of the design drawing in building Thai roof pre-engineered steel house
Like any other construction such as factory or warehouse, Thai roof pre-engineered steel building also requires design drawings.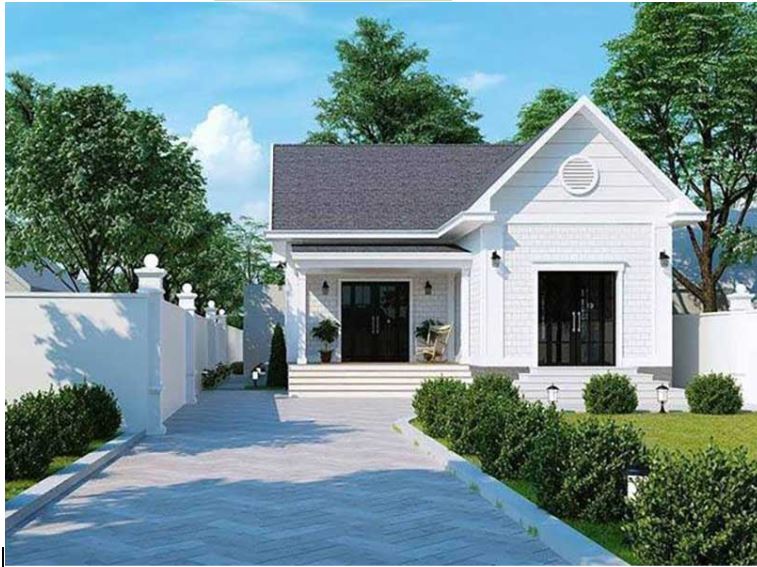 Some people think that the drawing is unnecessary because it will cost an additional fee. Instead, they can express their ideas to the contractor. However, it is a big mistake. Without drawings, it is impossible to illustrate all your desires in detail. Moreover, if a project is completed without drawings, it may cause dissatisfaction.
If you have drawings, you will work with your contractor smoothly. If something is not the same as mentioned in the drawing, you can discuss it with your contractor. Besides, the construction may make mistakes when constructing without drawing, which takes a lot of money and time to repair. Therefore, the design of drawings of pre-engineered steel buildings with Thai roofs is incredibly significant.
2. Notes when designing drawings of pre-engineered steel buildings
Main construction and auxiliary structure.

Steel, roof corrugated iron, cover plate, shape.

Depends on the land area and feng shui (Geomancy).
3. Cost of designing drawings of a Thai roof pre-engineered steel building
The building cost will depend on factors such as the construction area, the components of each part, the cost of labor, etc.  The contractor will calculate and notify the owner. You do not need to worry about additional expenses because it is included if you choose a full-package construction. Currently, almost all contractors provide full-package building service, so you do not need to worry because the building cost of prefabricated houses is 30% to 50% cheaper than traditional construction.
4. Some typical design drawings of Thai roof pre-engineered steel building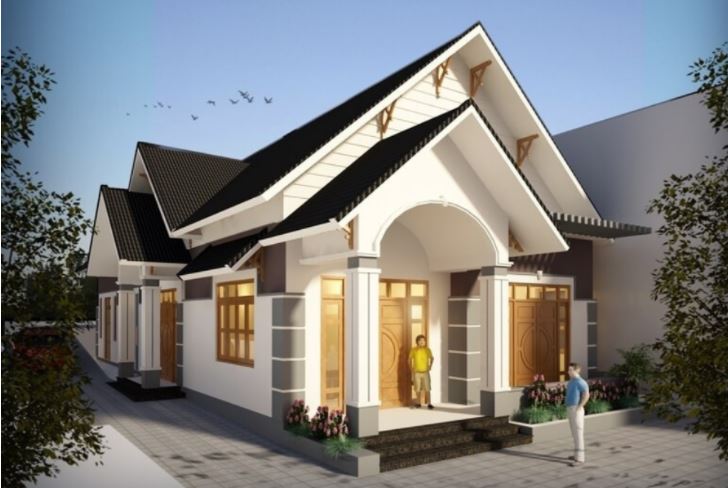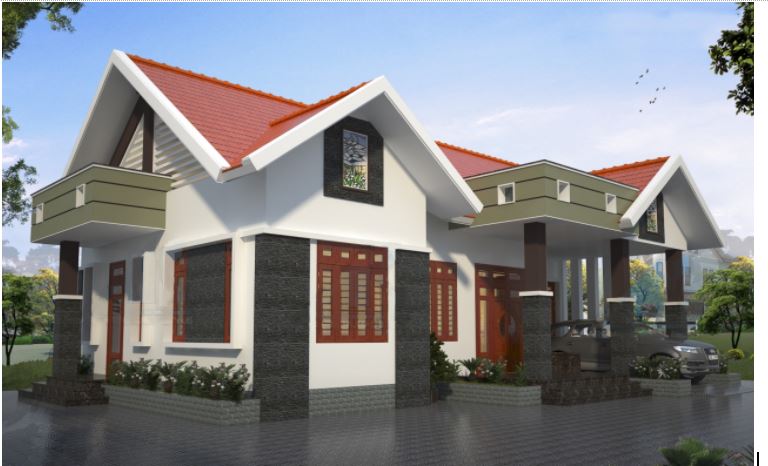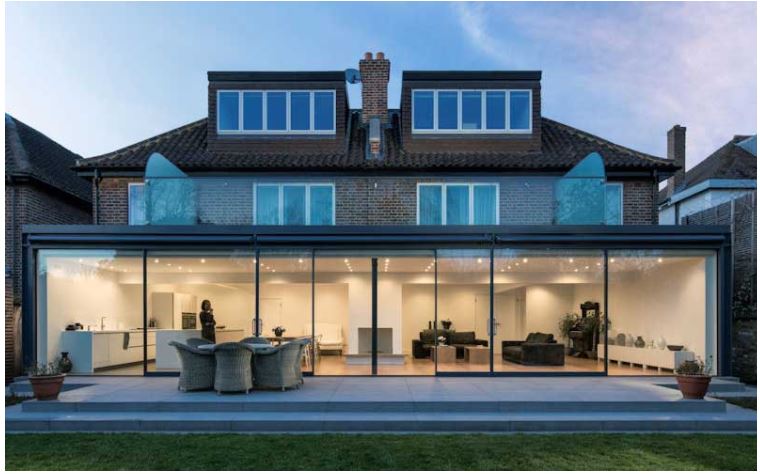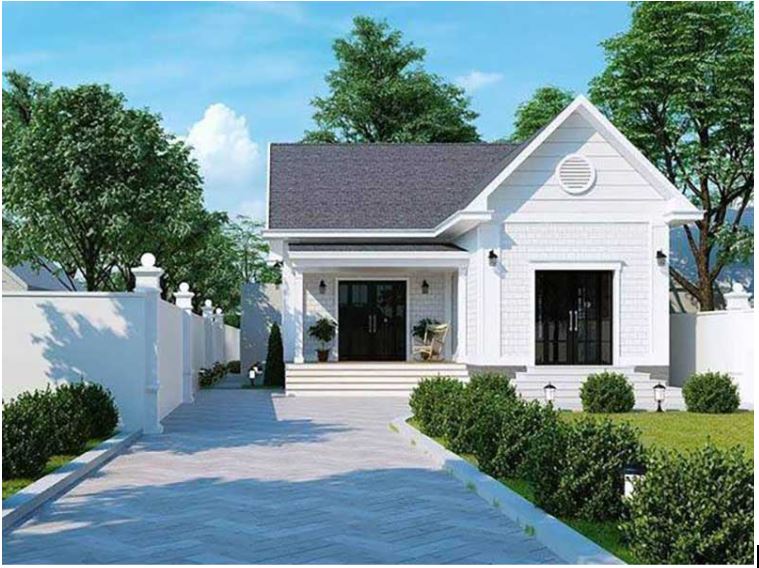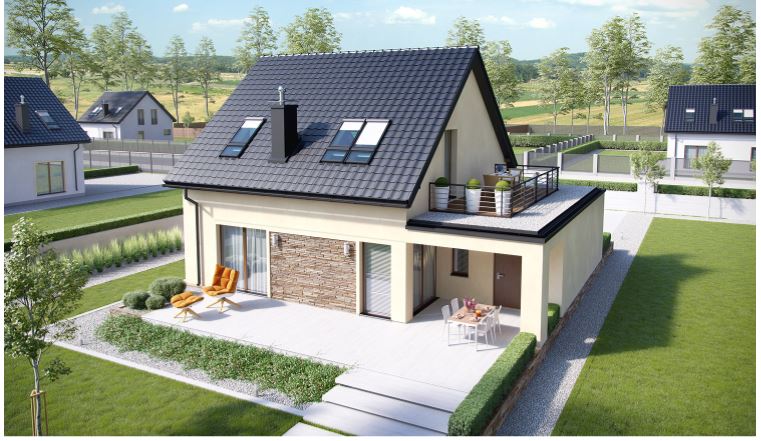 5. Unique models of pre-engineered steel house with Thai roof
With a cool and spacious facade, this will be the right house for you. It is suitable for people in rural areas. Two halls make your space more in harmony with nature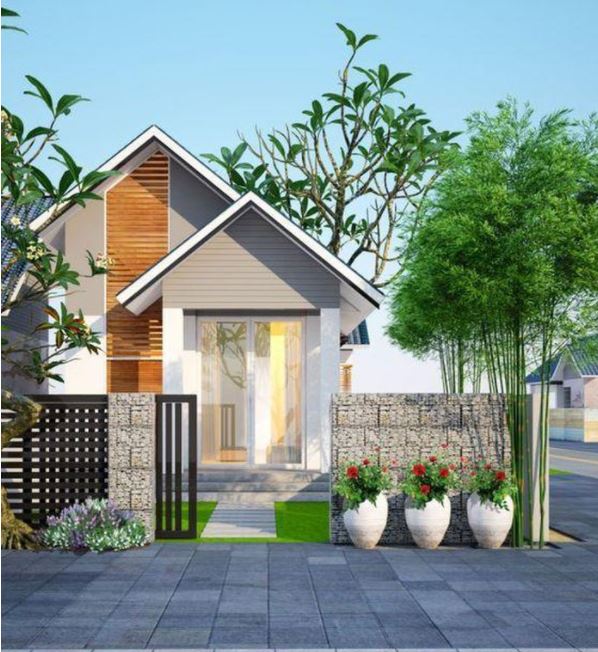 Using bamboo to make a green space, this building is a typical house with Vietnamese traditions and an impressive facade.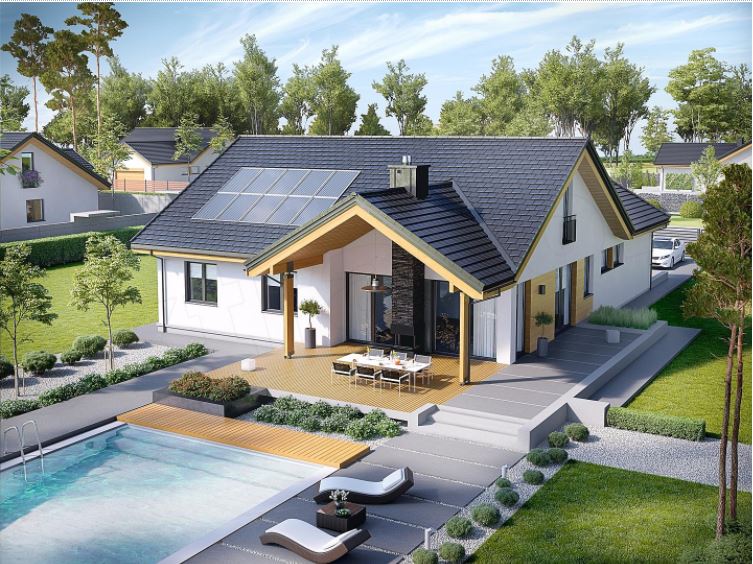 This is also a choice for households that own a large yard. The house will bring a comfortable living space close to nature, creating a sense of peace and a fresh atmosphere. The large space in front can be utilized to build a swimming pool.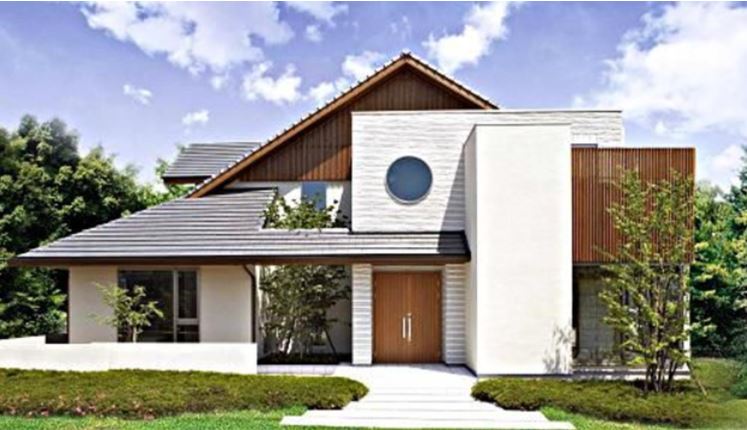 With the design of square blocks, this house is prominently modern and unique. By using alternating wood, the place is more impressive and stunning. You can combine planting trees to have fresh air and be more aesthetic.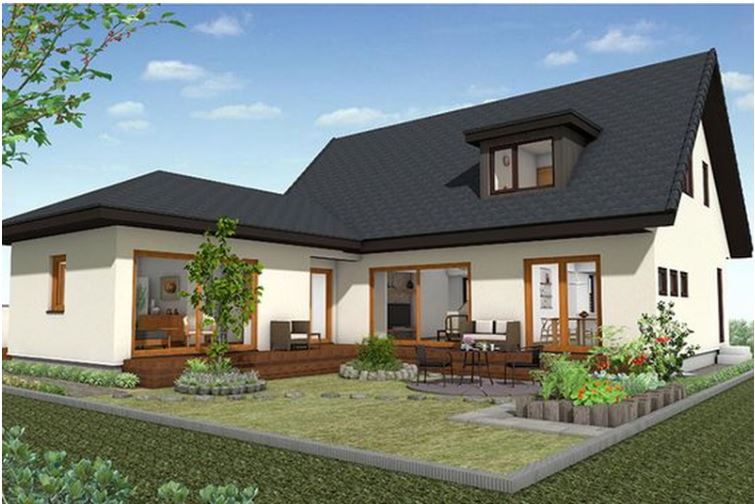 This house is a good choice in rural areas by virtue of its harmonious architecture. In the surroundings of the house, you can plant vegetables and fruits for the family.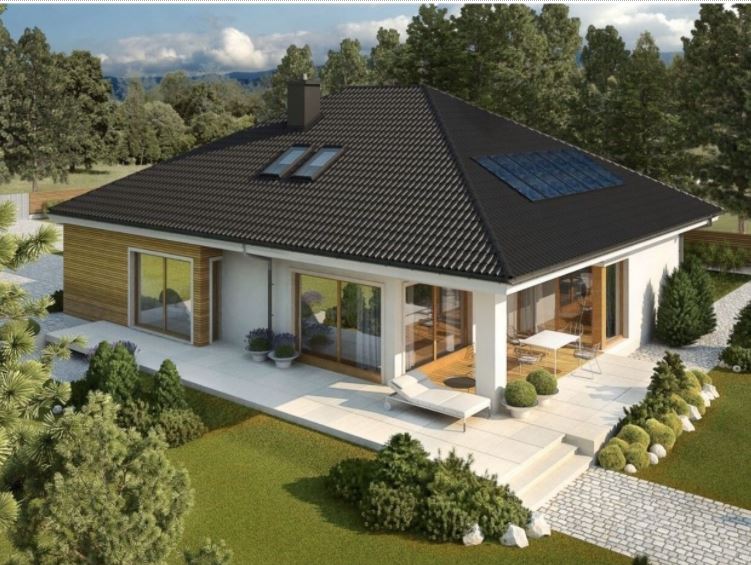 The outstanding feature of this house is the façade with a lake and a bridge. They create a romantic beauty at night. On the right side, you can utilize the yard for car parking. 
The house is designed in a modern European style, and the tiled walkway makes the house more luxurious and clean. By using glass doors and wooden panels on the walls, the house becomes more elegant. Besides, trees in the surrounding areas make the house cooler and fresher.